Hello everyone! I'm just going to list down the reasons why I'm proud to be one of the Steemians.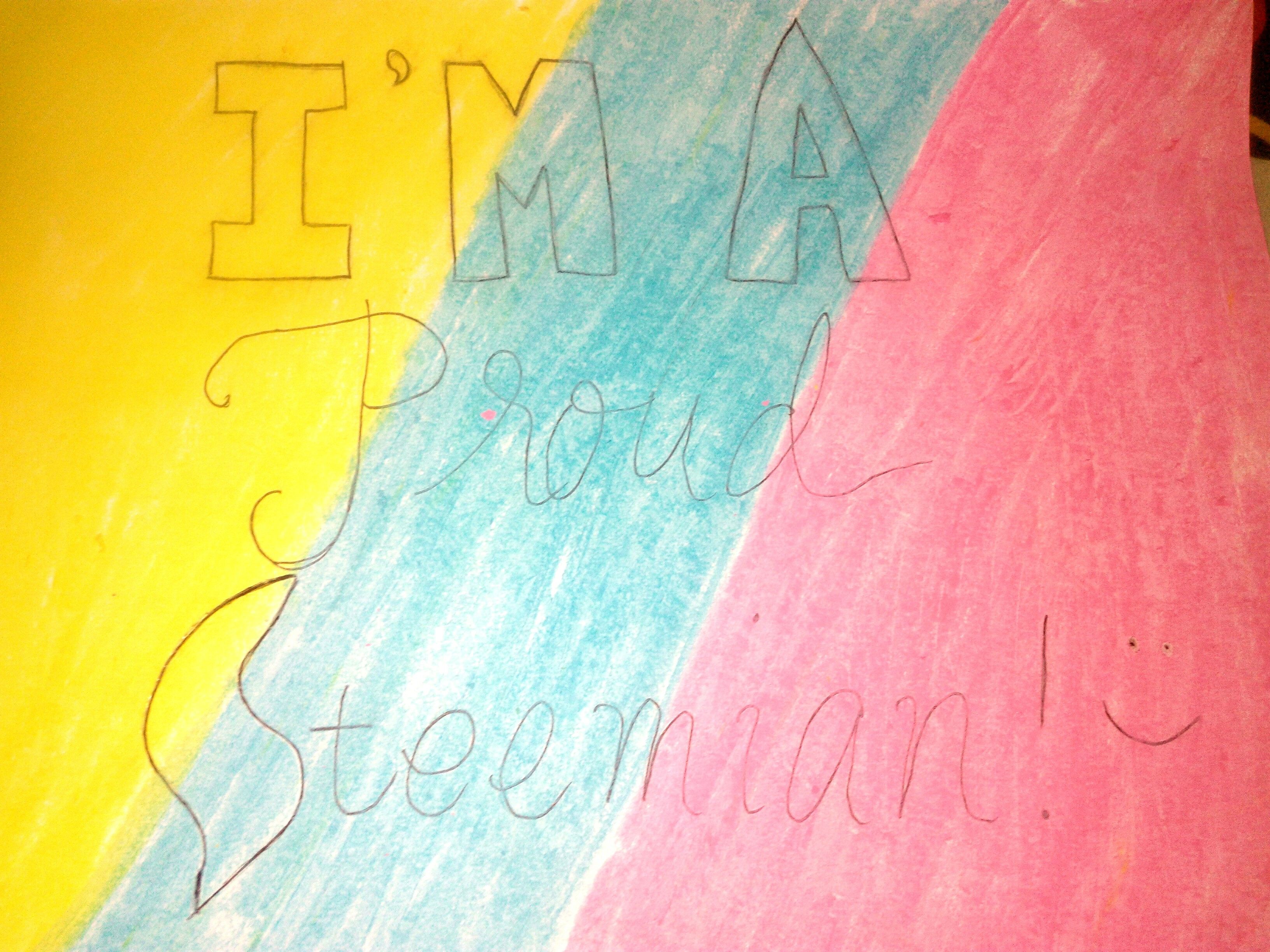 First, just like Social Media, Steemians can express their opinions, thoughts, ideas here.
Steemians can gather new information because of the relevant and interesting posts posted in here.
Being a Steemian will help you to make new friends within your country or across the globe.
Being a Steemian will also help you to have more knowledge about cryptocurrency or how does cryptocurrency works.
I admit, my knowledge about cyptocurrency is not that wide enough, I only knew some few facts about it.
Steemians can earn some money.
All of the Steemians can share their talents/ skills like photography, drawing, painting, poetry writing, digital art, etc.
Plus, there are lots of contests here where everybody can join, because of that they can enhance their talents/skills more and they have also a chance to win SBD!
All of the Steemians can share their own unique stories about their daily lives because of "Ulogs" which is initiated by Sir Terry (@surpassinggoogle).
I used three colors for it's background because it has meaning 😁
Yellow- I used color yellow because for me, in Steemit you could have a brighter future.
Blue- it means freedom, Steemians has the freedom to post anything that they want but we still have to make sure that it is relevant and is worth to read the whole content.
Pink- it could also mean love just like Red, Steemians can spread the love here in different ways.
---
So, that's it.
Thank you for reading and supporting my post! God bless and have a nice day everyone! 😊❤