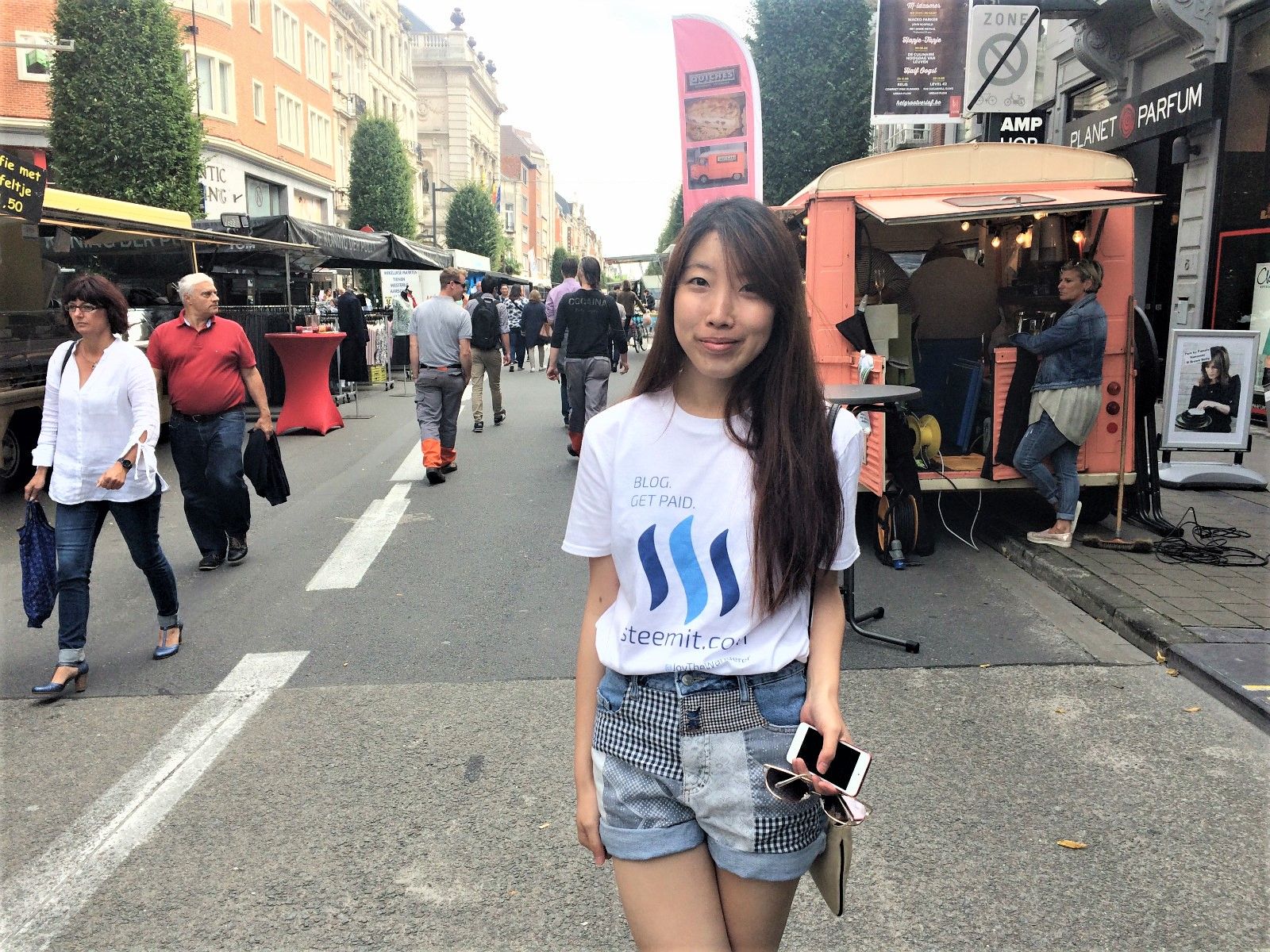 Yesterday I received my Steemit T-shirt from a T-shirt printing shop in Leuven. Compared to the super quick shipping in taobao (Chinese Amazon), here in Belgium, printing a T-shirt takes a long time. But the most Important thing is that I finally got it. I've read about the steemit re-branding plan in the roadmap and luckily, right now I can still wear this one... It seems a great day to walk around wearing my T-shirt since there's a market on the main square every Friday. During the day I went for a walk in Leuven city and in the evening I caught a Blablacar to Paris, it was also my first Blablacar experience.
昨天我在市中心一家定制T恤的店里拿到了我的SteemitT恤。跟国内的淘宝店家相比,这里的客制化水平实在是不行,定制一件T恤需要花更多的时间。但是最重要的是,我也加入你们的行列,有了属于自己的SteemitT恤。虽然看了今年Steemit的计划书上写了可能会重新定位Logo和网站名,但是还好还是赶在最后实际实验一下T恤的宣传效果。今天是周五,白天我穿着T恤去了鲁汶的周五市场走走,傍晚跟人拼车来到巴黎,这也是我第一次尝试Blablacar拼车。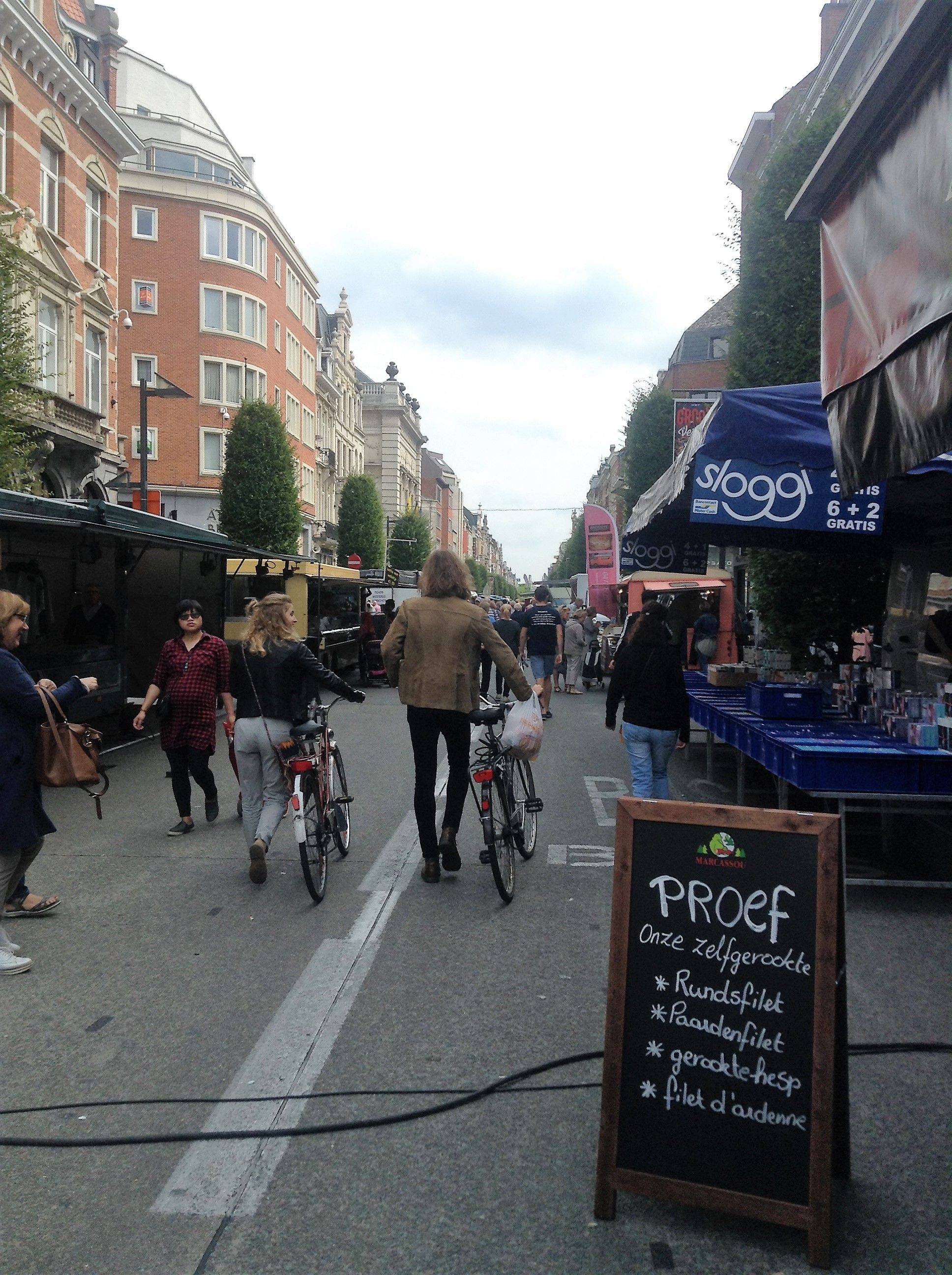 On the market, I noticed that many people gave me a curious look while taking a glance at my T-shirt, the average time they stop in my T-shirt was around 2 seconds. Some kept looking at the back of my T-shirt for more information I reckon? Maybe next time I would walk a bit slower.
在鲁汶的市场上,我注意到不少人其实对我的衣服都挺感兴趣的,我吸引来的目光比平常多很多。那些会看我T恤的文字的人大概平讯注视1.4秒。有一些人会在我走过以后继续注意我衣服背面,可能在寻求更多信息?我想下一次我会走得稍微慢一点。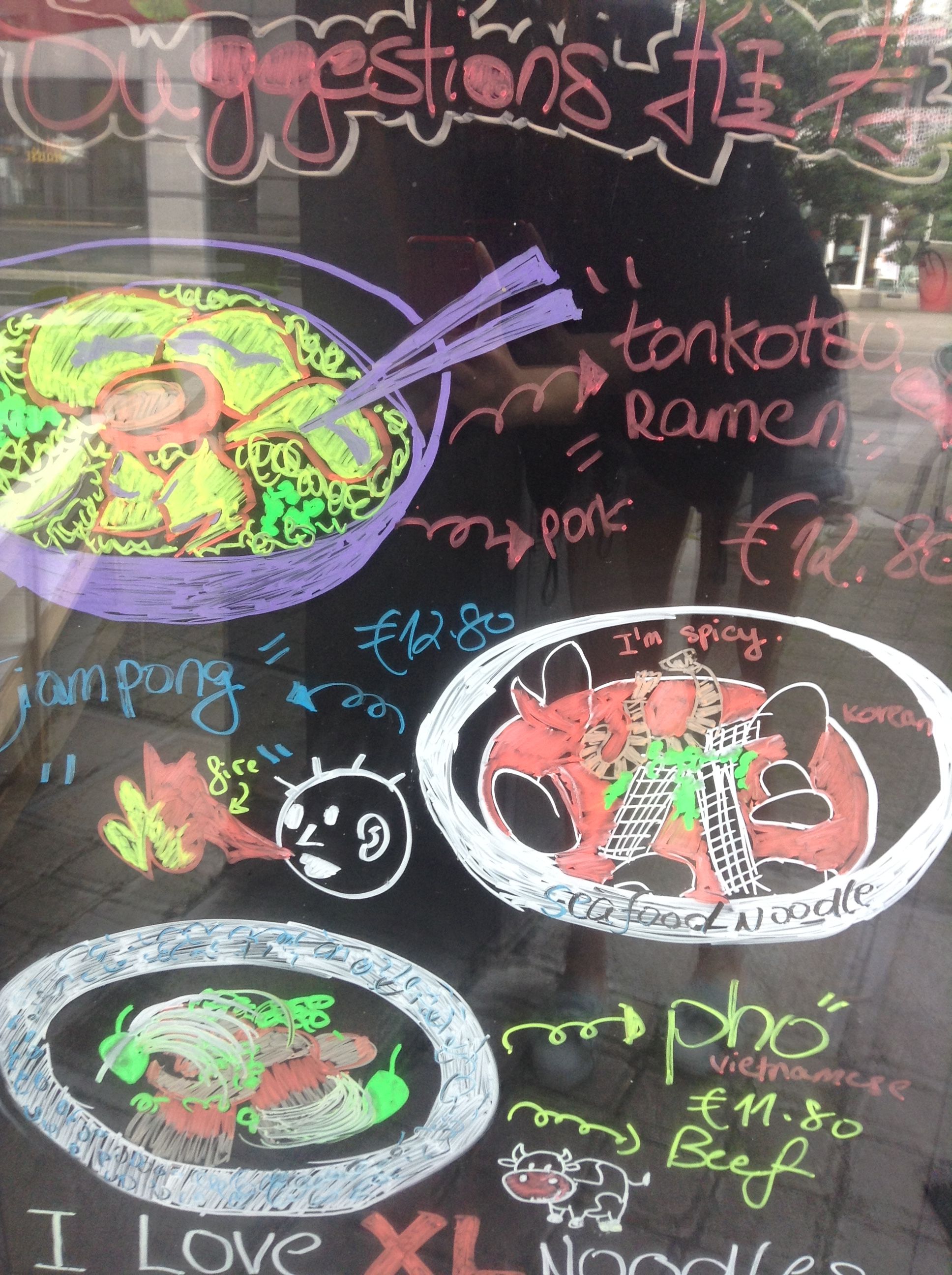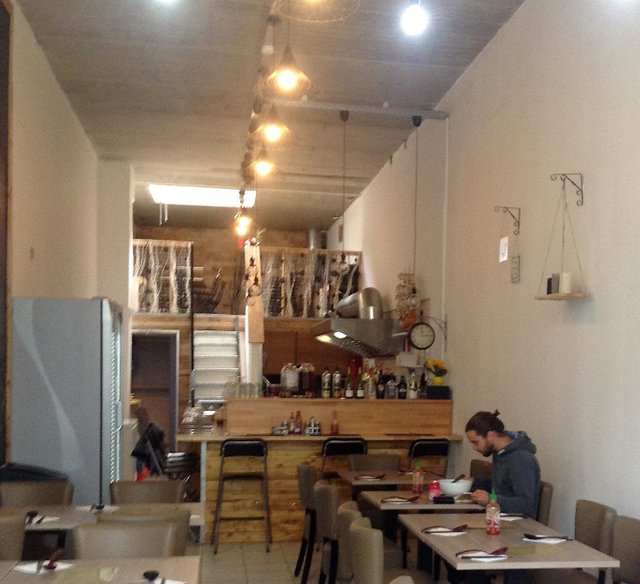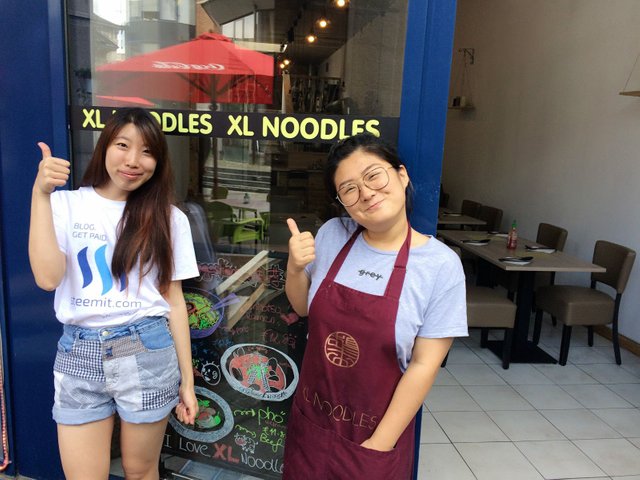 I had my lunch in a noodle soup restaurant that was open by a friend of mine. She is a Korean Chinese, loves laughing, taking photos and can make very tasty noodle soups. She hadn't heard anything about Steemit yet. I told her that there's a big Korean community and Chinese community in Steemit. She thought it's interesting and noted it down even though she couldn't understand the concept.
午饭我去了朋友开的面店,点了一碗好吃的汤面。朋友是个朝鲜族的中国姑娘,很幽默,喜欢拍照,会做各种好吃的面。我跟她说了Steemit, 告诉她我的Steemit经历。她之前从来没有听说过这个网站,当然也对加密货币没什么研究。当我告诉她这里有一个很大的韩语社区,咱们中文社区也越来越壮大,她倒是挺感兴趣的,还记下了网址。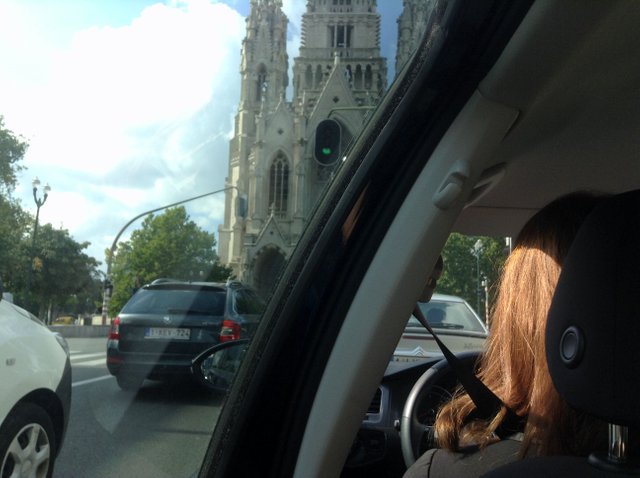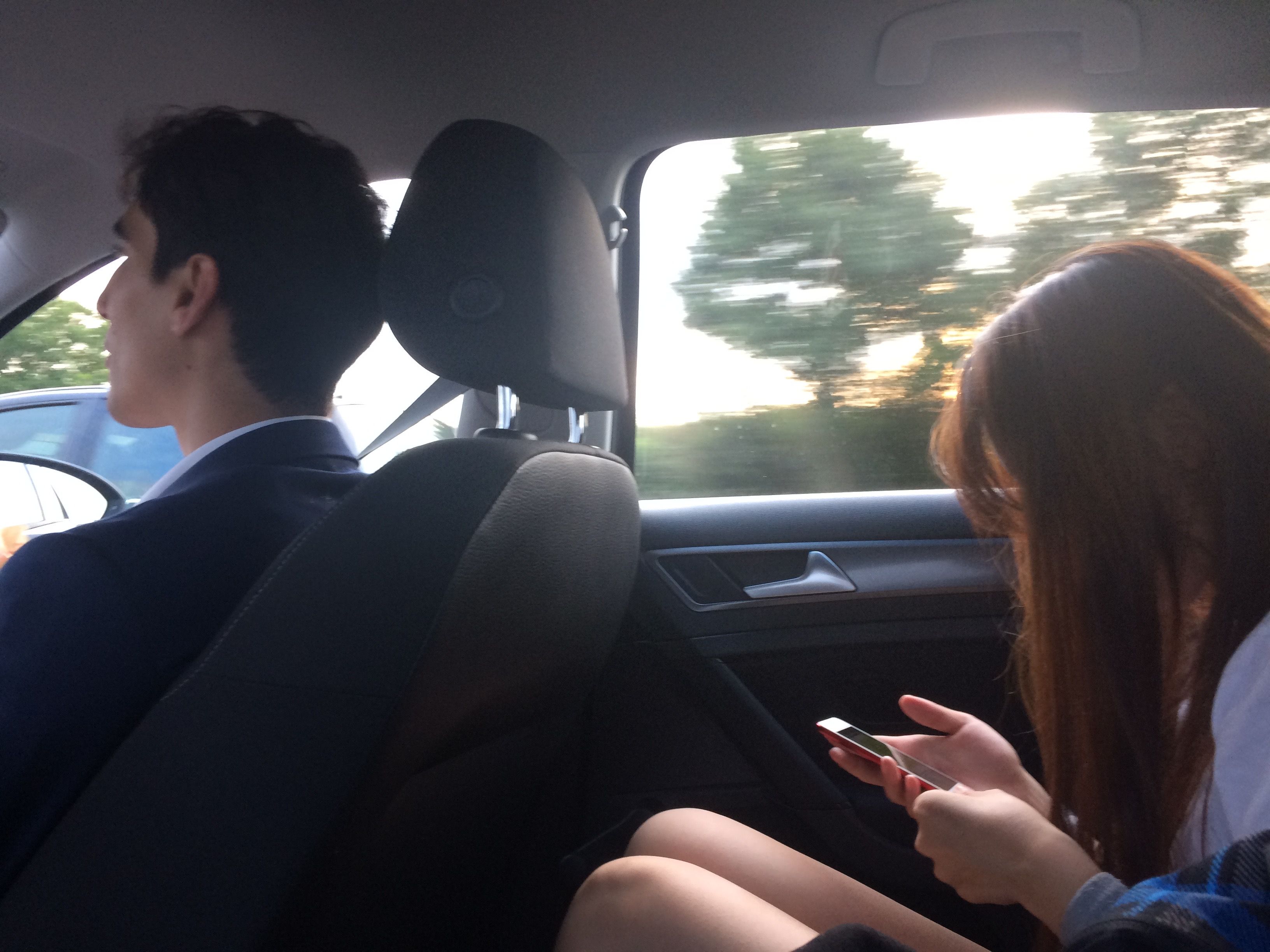 My experience in Leuven city went smoothly. I went happily to catch my Blablacar in the evening. I was excited because it was my first Blablacar ridesharing experience. My co-riders are two Parisians. They are super friendly and we talked a lot. When being asked what I'm doing, I told them I'm a student and blogger on the side. They seemed quite interested and curious about my T-shirt at first, but after hearing my explanation of Steemit at a paid blogging platform, they became a bit suspicious about me and my words. They asked some random small questions, didn't seem very interested. Afterwards changed topic. I'm thinking now I might need a different way to explain it to people from now on. There's still a long way to go though.
看来我在鲁汶的T恤出街初体验还算不错。傍晚我我也很高兴的去搭我的Blablacar,这个在欧洲很流行的跟陌生人拼车app。平常去巴黎我都是坐火车,然而这次临时决定,所以刚好尝试一下,真的很兴奋。跟我同行的是两个巴黎年轻人,大家年龄相仿,很谈得开,于是我们开心的聊天。问到我是做什么工作学什么专业,我说我还是学生,现在顺便写部落格。刚好他们好像对我说的部落格平台Steemit和我的T恤挺感兴趣,但是当我给他们看我的部落格页面和最近的收入,做了一些解释,他们忽然很怀疑,敷衍的问了几个问题诸如"钱是怎么来的?""收入怎么会跟Blog文章挂钩?"之类的问题。并随即转移话题,话也少了很多,于是我也开始顺着他们尽量聊开。看来还是需要想个通俗易懂的解释方法。宣传这条路任重道远啊。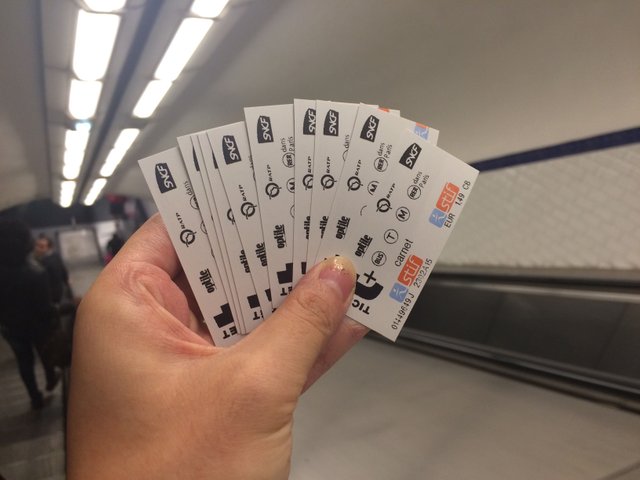 Anyways, after a long ride, I just arrived in Paris now. I will spend my long weekend here. Wish you, dear Steemians, also have a great weekend!
无论如何,经过几个小时的奔波,我终于抵达了巴黎。我会在这里度过未来几天的长周末。也希望你们也度过美好的周末!

Thanks for reading!
谢谢阅读!