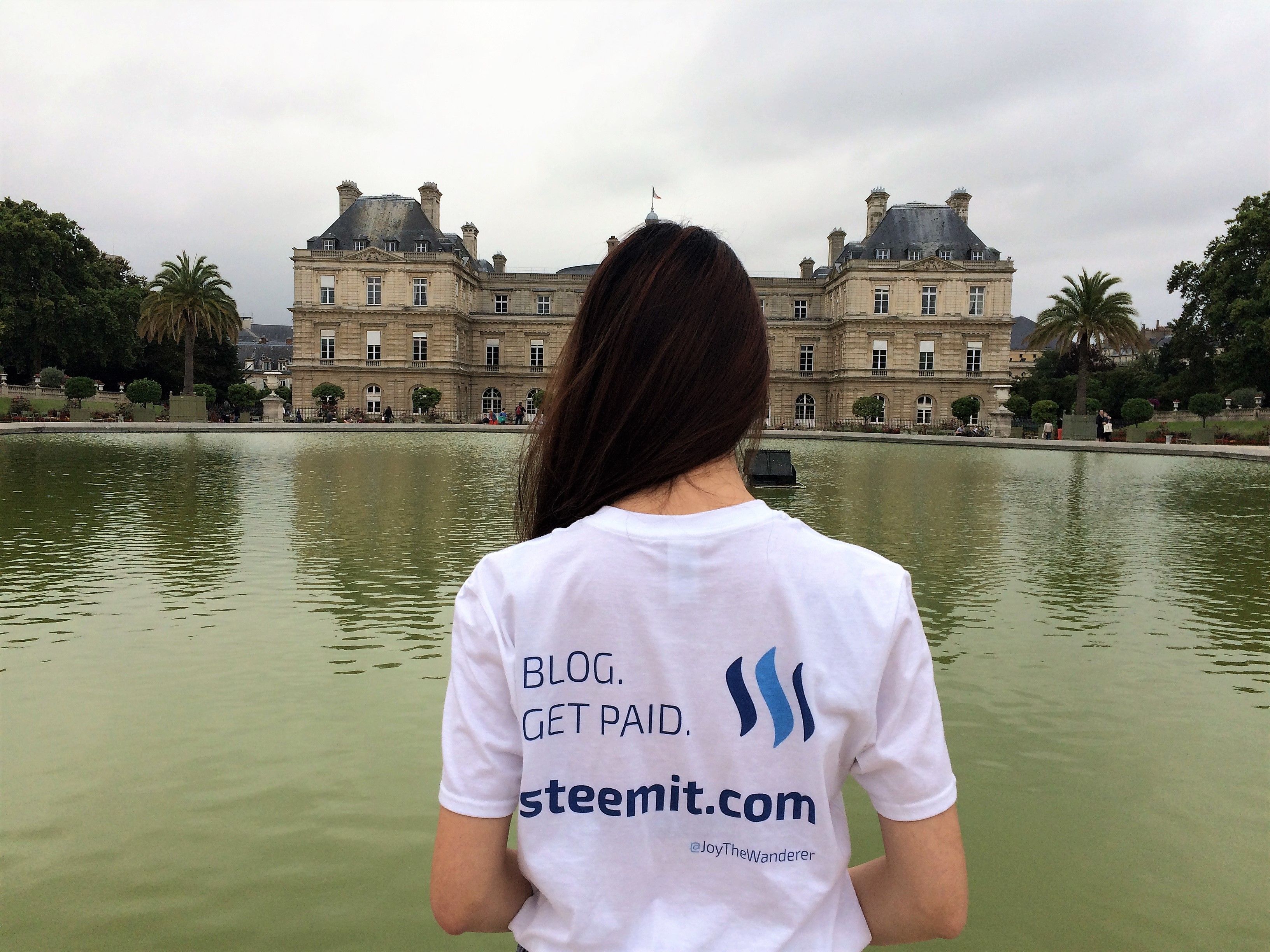 In my last post, I took my lovely Steemit friends around in Paris' most famous spots. Today I'm not that lucky to have another sunny day, but I think Paris is a city that is beautiful both on a sunny or cloudy day. Today I take you to discover a bit more of the city, let's take a walk in Rue de Rivoli, La Louvre, Le Marais and Jardin du Luxembourg.
在昨天的帖子里,我带我可爱的Steemit朋友们去了巴黎一些著名的地方,像是圣母院和铁塔。今天天气并不如昨天那么好,但是我觉得巴黎就和伦敦一样,是晴天和阴天都很美的城市。今天我带你们去探索城市的其他角落吧,去看一些有意思的街道和公园。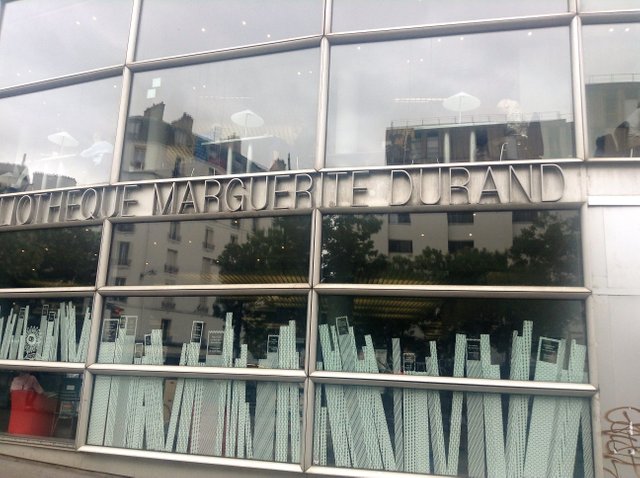 I stay in an AirBnB in the 13th district in Paris. On my way to the center, this modern Marguerite Durand library close to the Olympiades metro stop caught my eyes. Later I looked some information for it and found that it's a specialized public library with a large collection of materials on feminism, including biographies, manuscripts, photographs, periodicals, letters,..., and more than 25,000 books dating back to the 17th century plus 4,000 pieces of correspondence written by prominent women. It's an obligatory stop for anyone interested in the women's cause and feminism.
这次我选了一家位于13区的AirBnB. 去中心的路上,我在Olympiades地铁站附近发现了一个很摩登的图书馆,看上去很有意思。后来我回去搜索,发现这个Marguerite Durand图书馆是一个挺特别的图书馆。这里收藏了非常多的关于女权主义和女权运动的资料,包括了摄影作品,文献,信件,等等,总计收藏有超过25000,追溯到17世纪的书籍,和女性写的超过4000封信件,真是非常重要的史料。如果你对女权运动感兴趣,来巴黎的时候不要错过这里。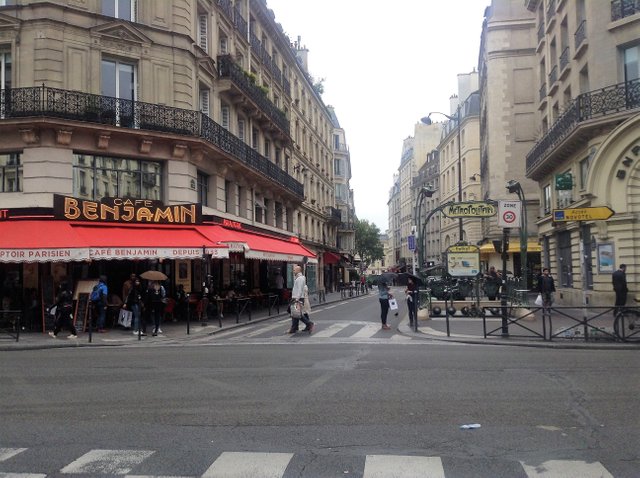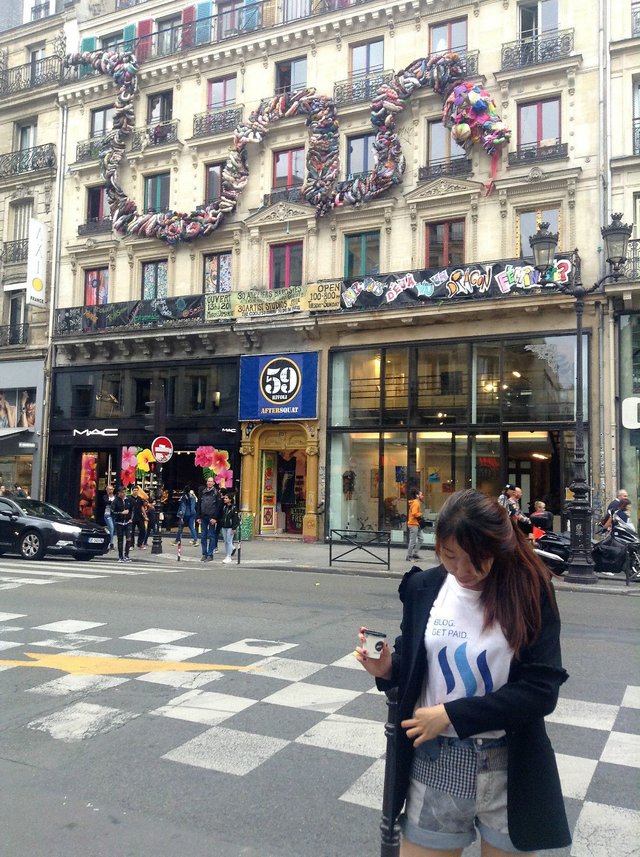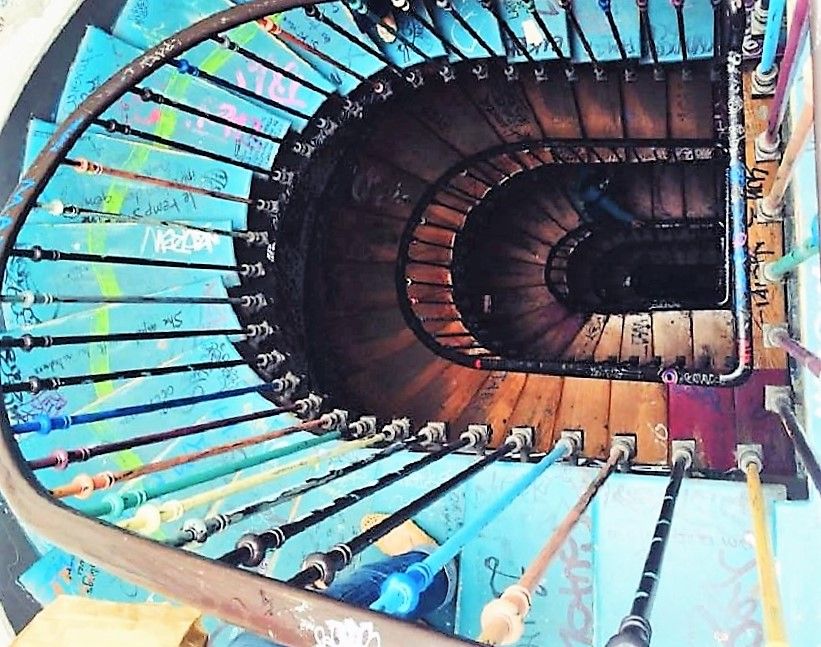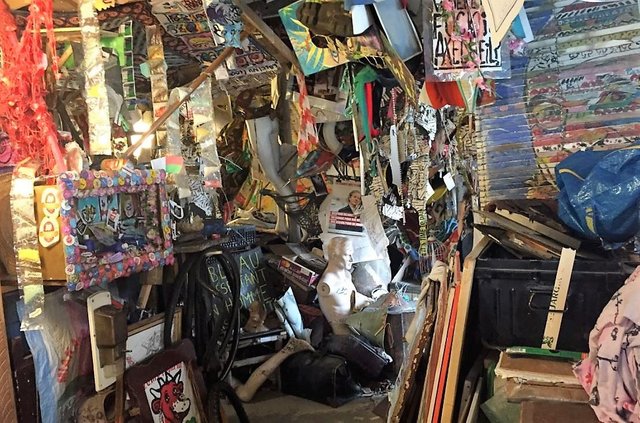 Rue de Rivoli looks like another shopping street in a big city like Paris. Yes, to some extent it is, you can find all the fast fashion brands here. But Rivoli 59 isn't one of them.
Formerly an notorious illegal squat, 59 Rivoli is a colorful art studio and gallery and free to the public now. It reopened in 2009 with studios for over 30 artists who pay minimal rent. I find this place super interesting. It has 6 floors with the circular stairs for 30 emerging artistic studios, of which some are amazing, some aren't, but the vibe is unique and they create a magical art experience for me. It's a cool place to go if you come to Paris again or you want do something besides the obvious and most famous places.
我搭地铁来到市中心的里沃利街。像中外所有大都市一样,巴黎市中心也有这么一条有名的购物街,供当地人和游人买买买。在这些熟悉的快时尚品牌之中,夹杂了这样一个不太一样的店面,它位于里沃利街的59号。每过一段时间,店面外表就会重新装修成有意思的样子,我去的时候是一条彩色蛇。

沃利街59号曾经是个声名狼藉的非法的窝藏点,2009年巴黎市对它重新整顿,从那以后它摇身一变,成为巴黎市最酷最另类的艺术胜地,而且免费对公众开放。现在的沃利街59号有6层,以最低租金租给30个来自世界各地的艺术家,成为他们的艺术工作室。当然并不是所有30个艺术家的作品都一样好,但是我很喜欢这里充满涂鸦的螺旋阶梯,独特的艺术气氛,也很非常喜欢这样的概念。如果你再次来巴黎,也可以来这里玩玩。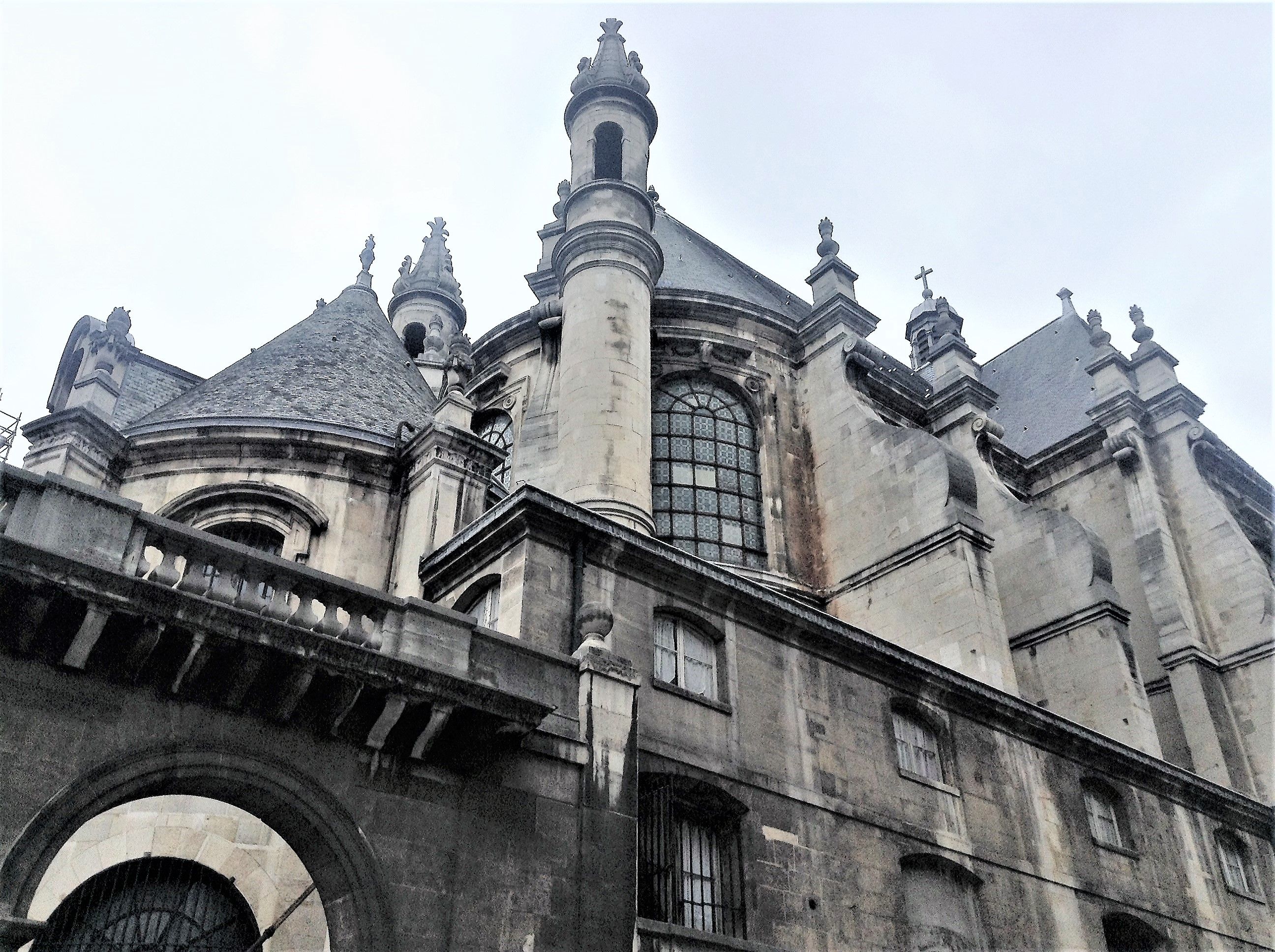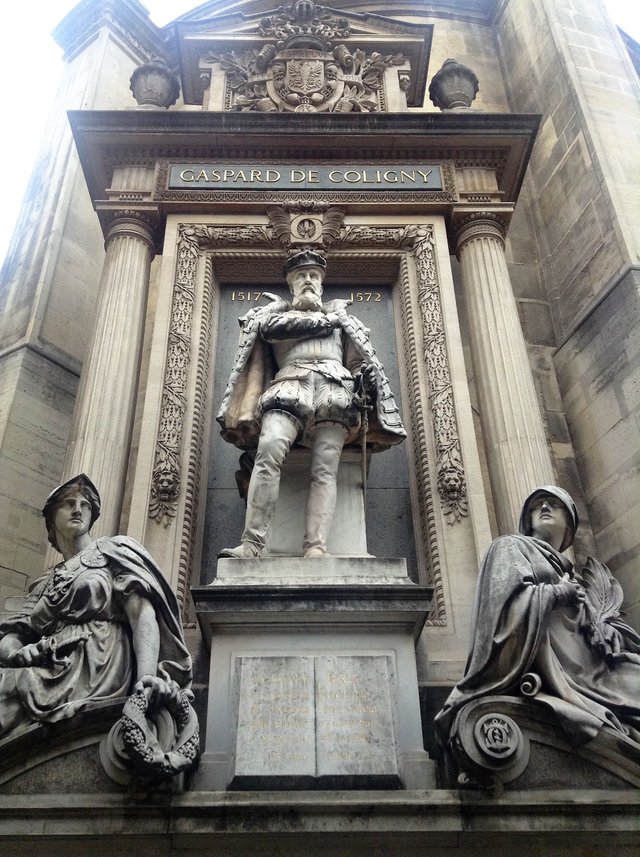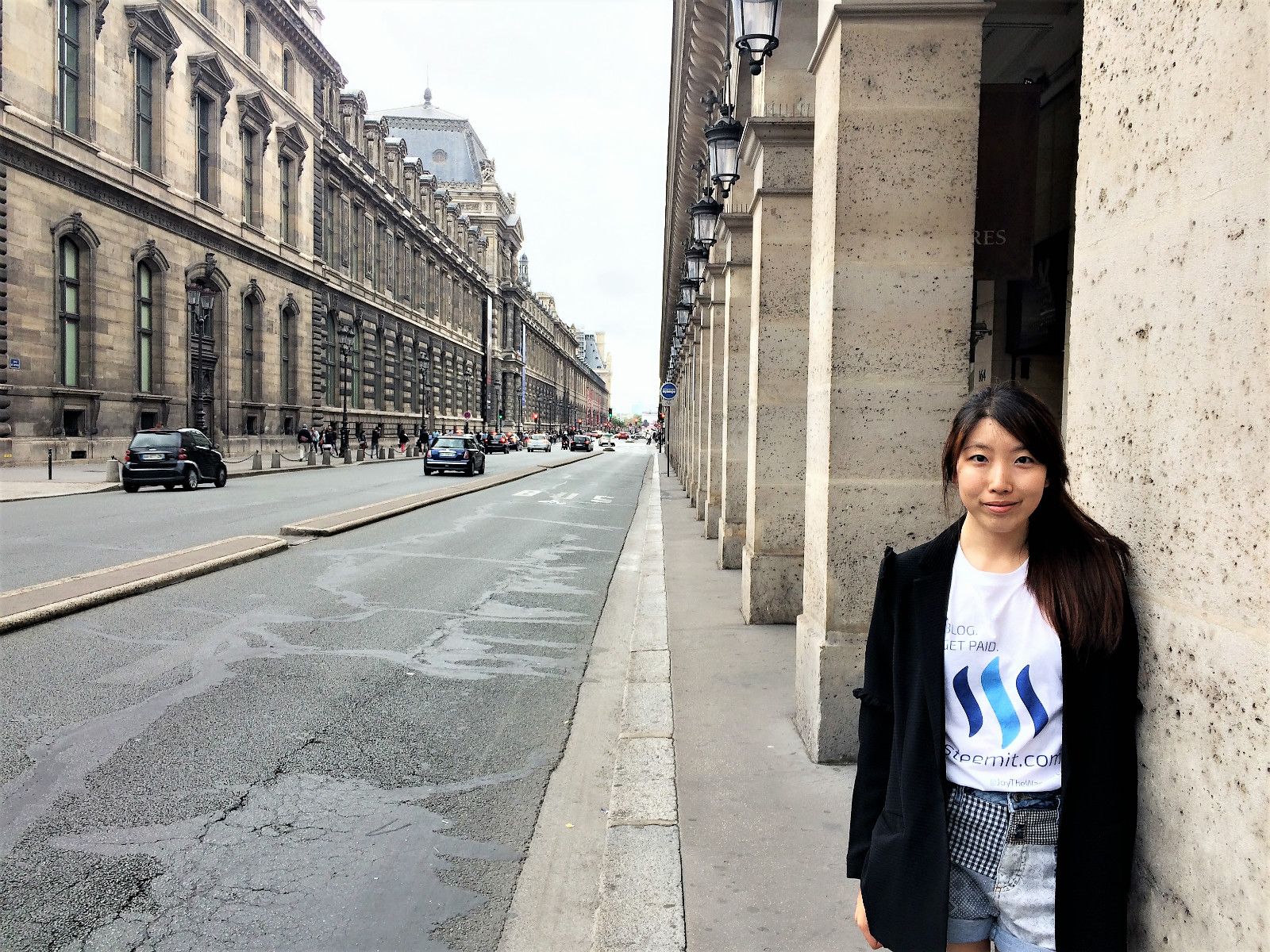 I walked from Rivoli street to La Louvre. Paris city is full of amazing architectures along the way.
沃利街离卢浮宫不远,走过去的途中发现巴黎真是建筑的天堂,信手拈来都是著作。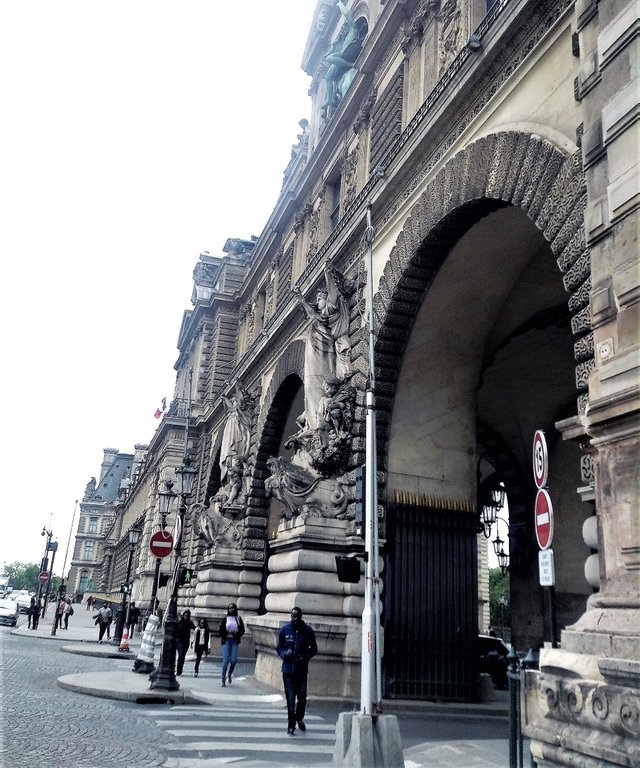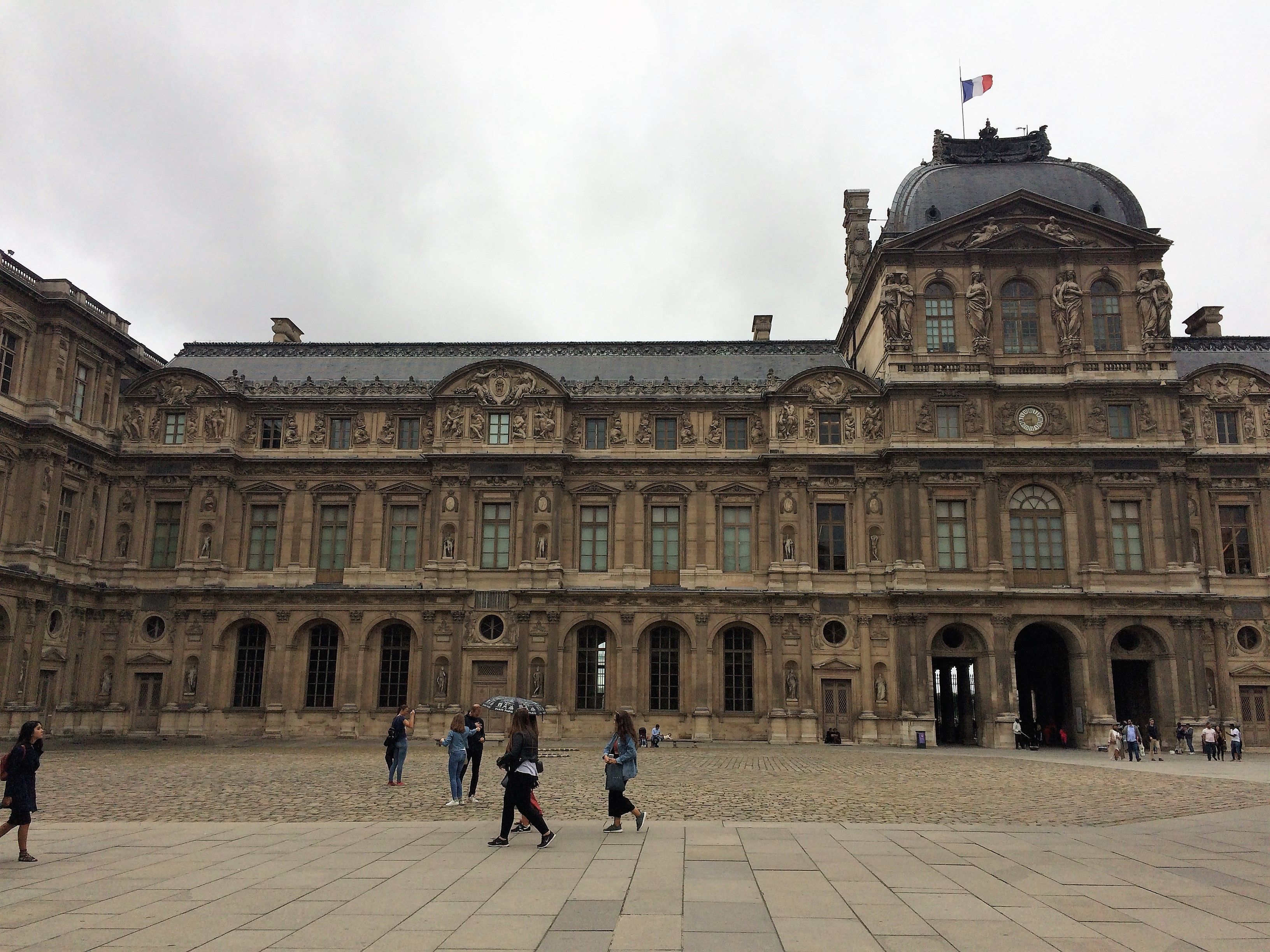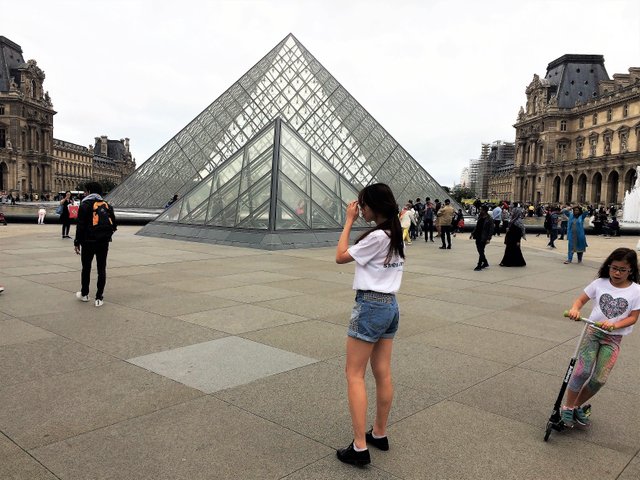 I've been to La Louvre before. There were many tourists queuing to enter the museum as usual even on a bad day.. I sat down taking a rest, some Chinese tourists were curious about my T-shirts. They were asking me about Steemit. I tried my best to explain to them. It was fun experience.
我曾经来过卢浮宫。果然即使是阴天,还是有很多的游客在广场上面排队。我在成群的游客中挑了个空位坐下来,一些国内来的游客团队对我的T恤好像很感兴趣,旁边的一个叔叔问我这个logo是什么,我试着解释一番,然后跟他们随便聊聊,倒是也很有意思。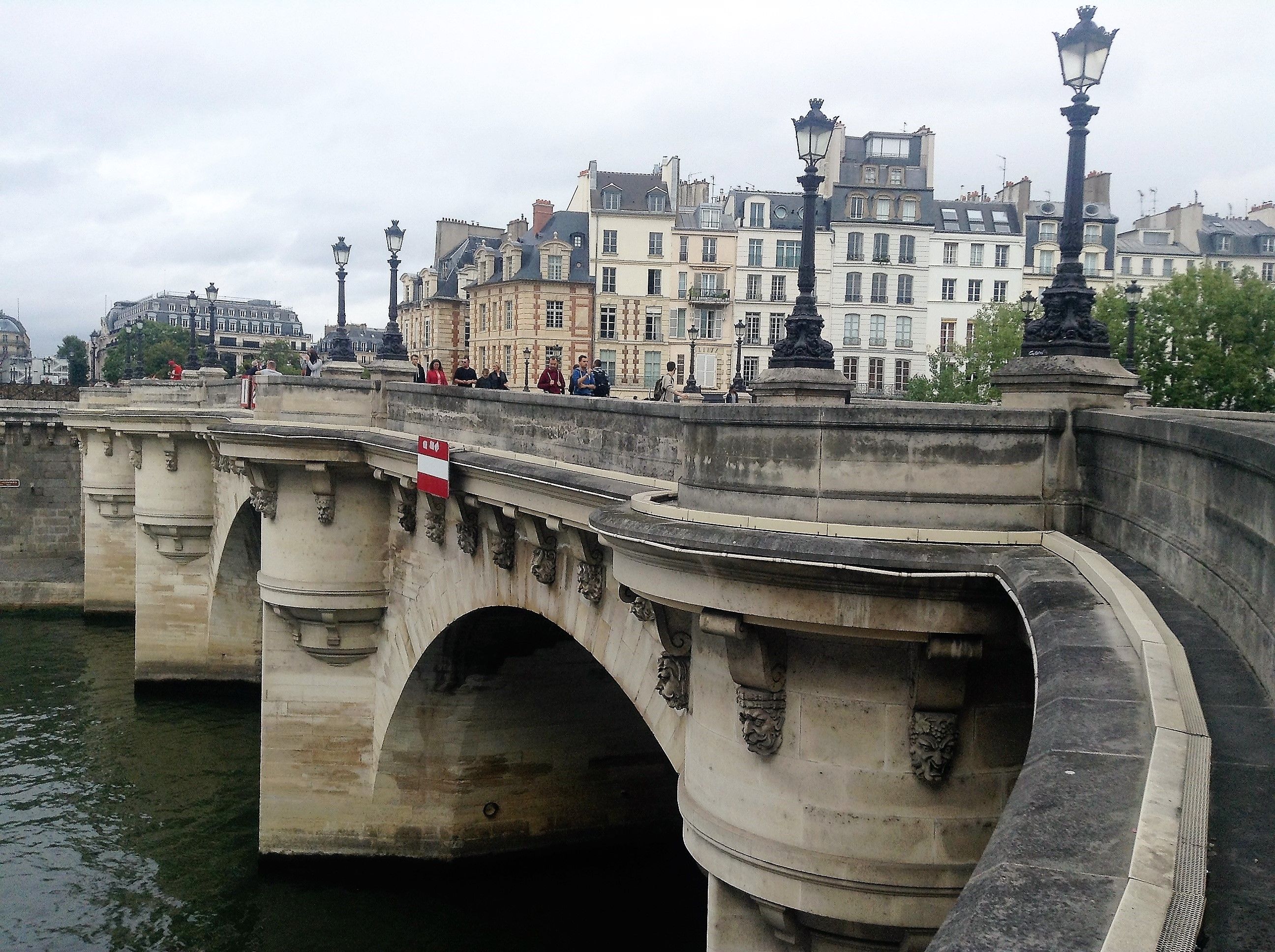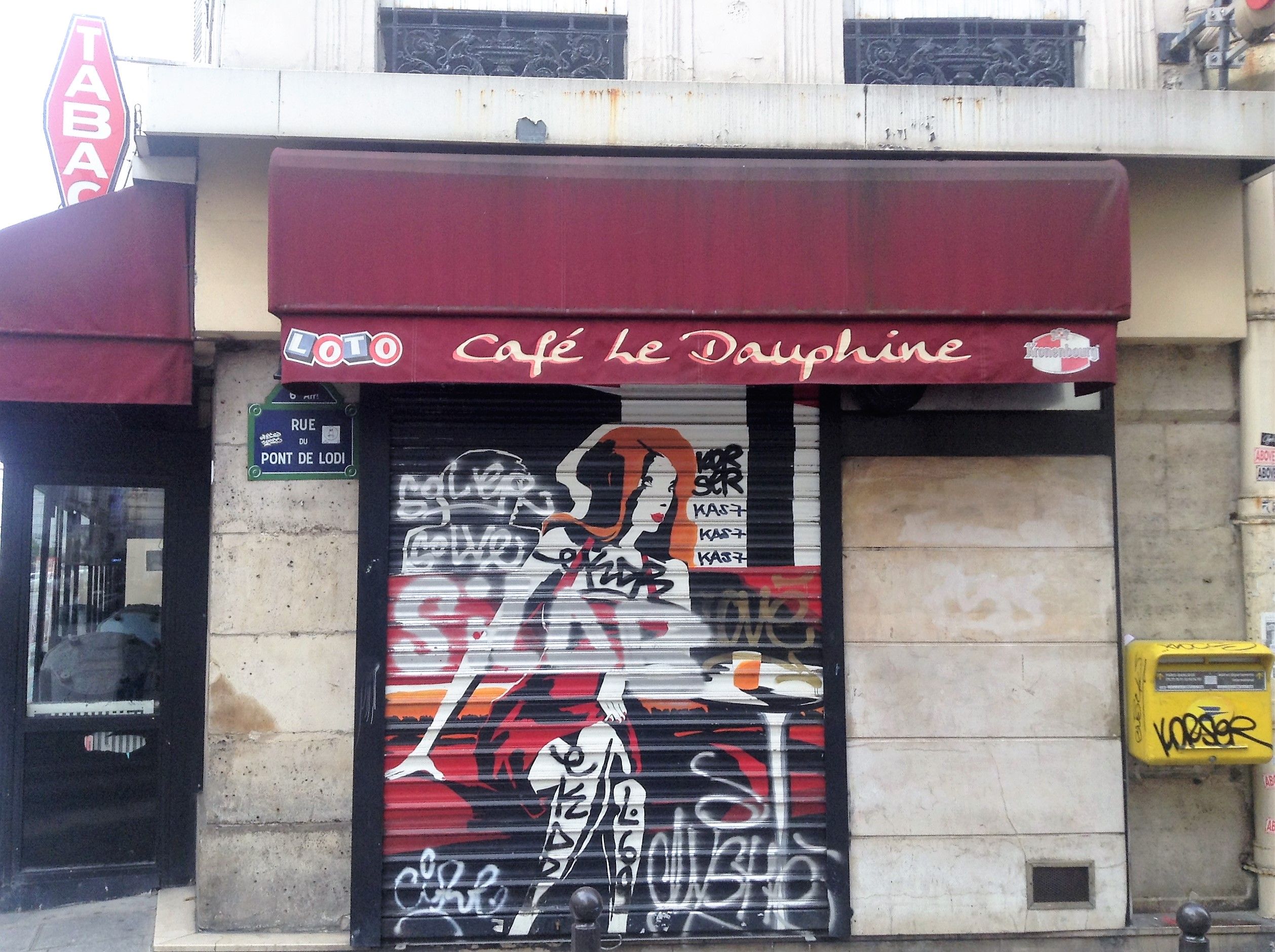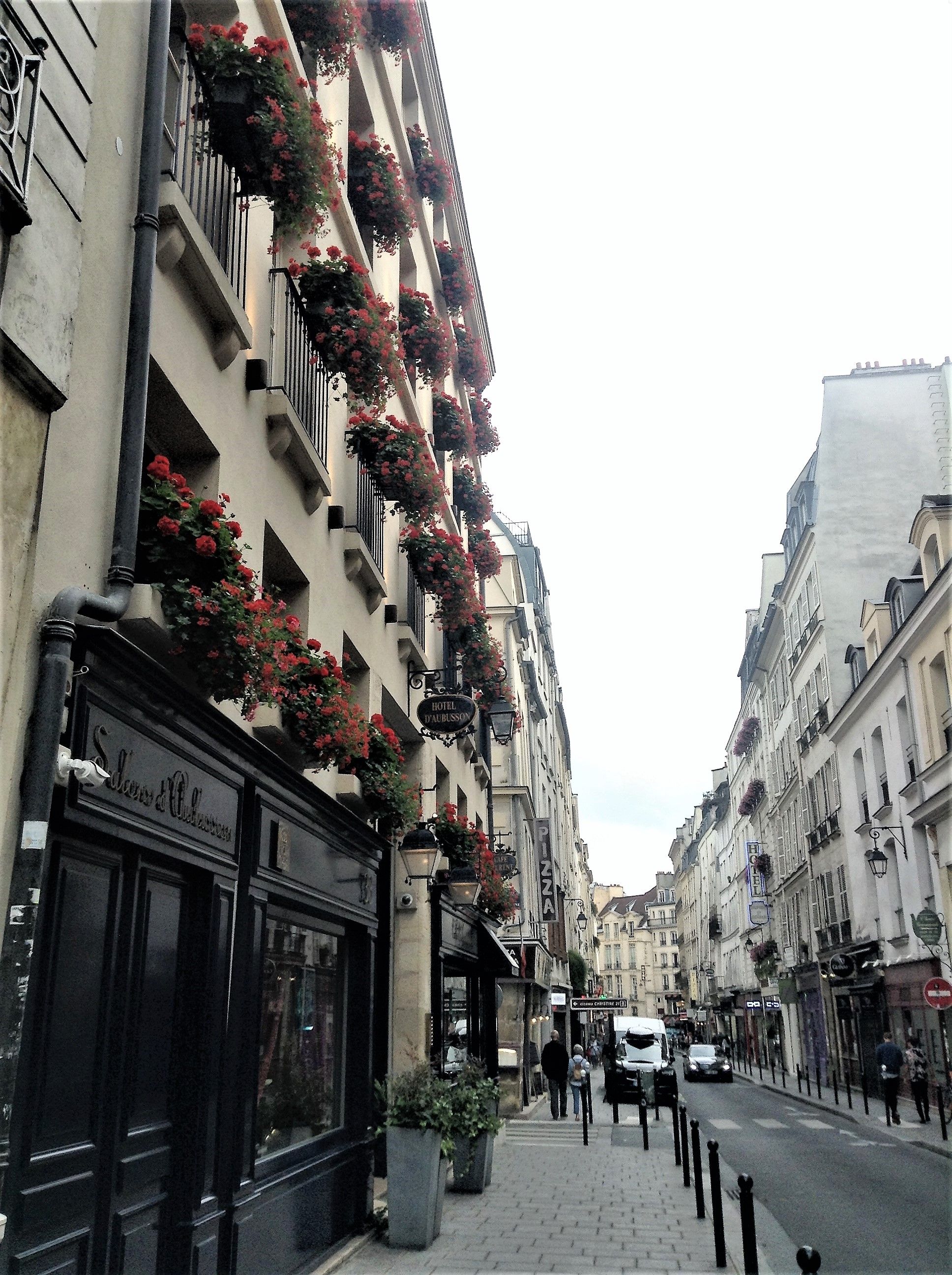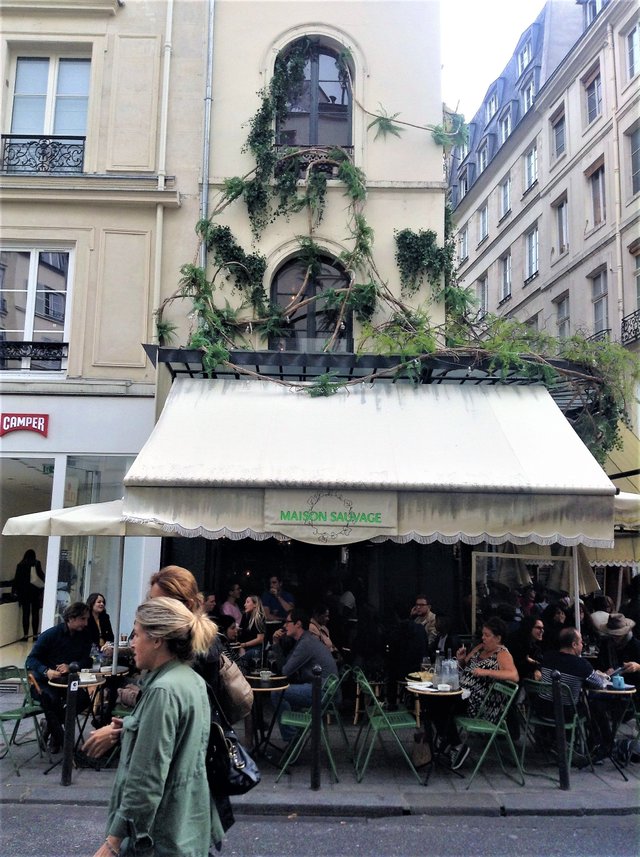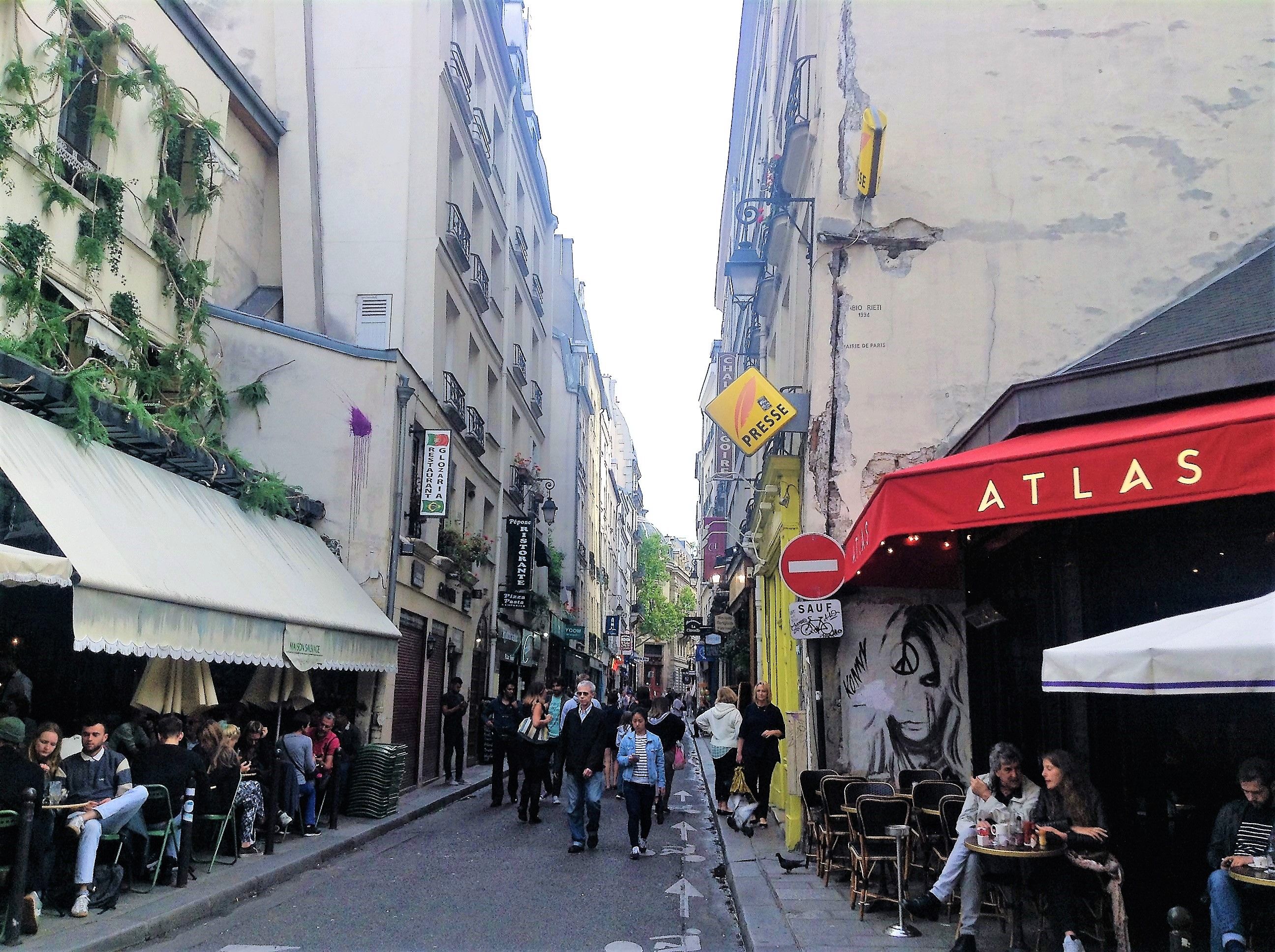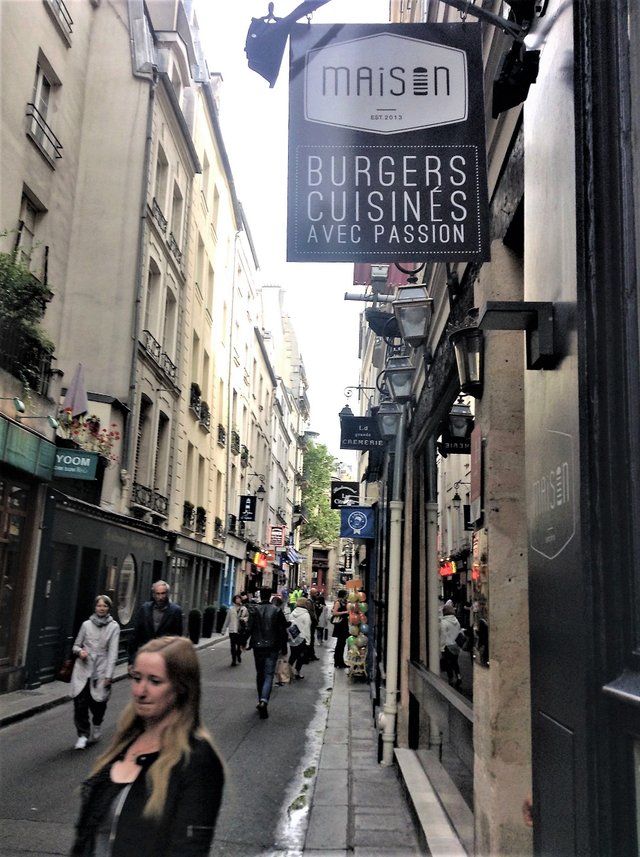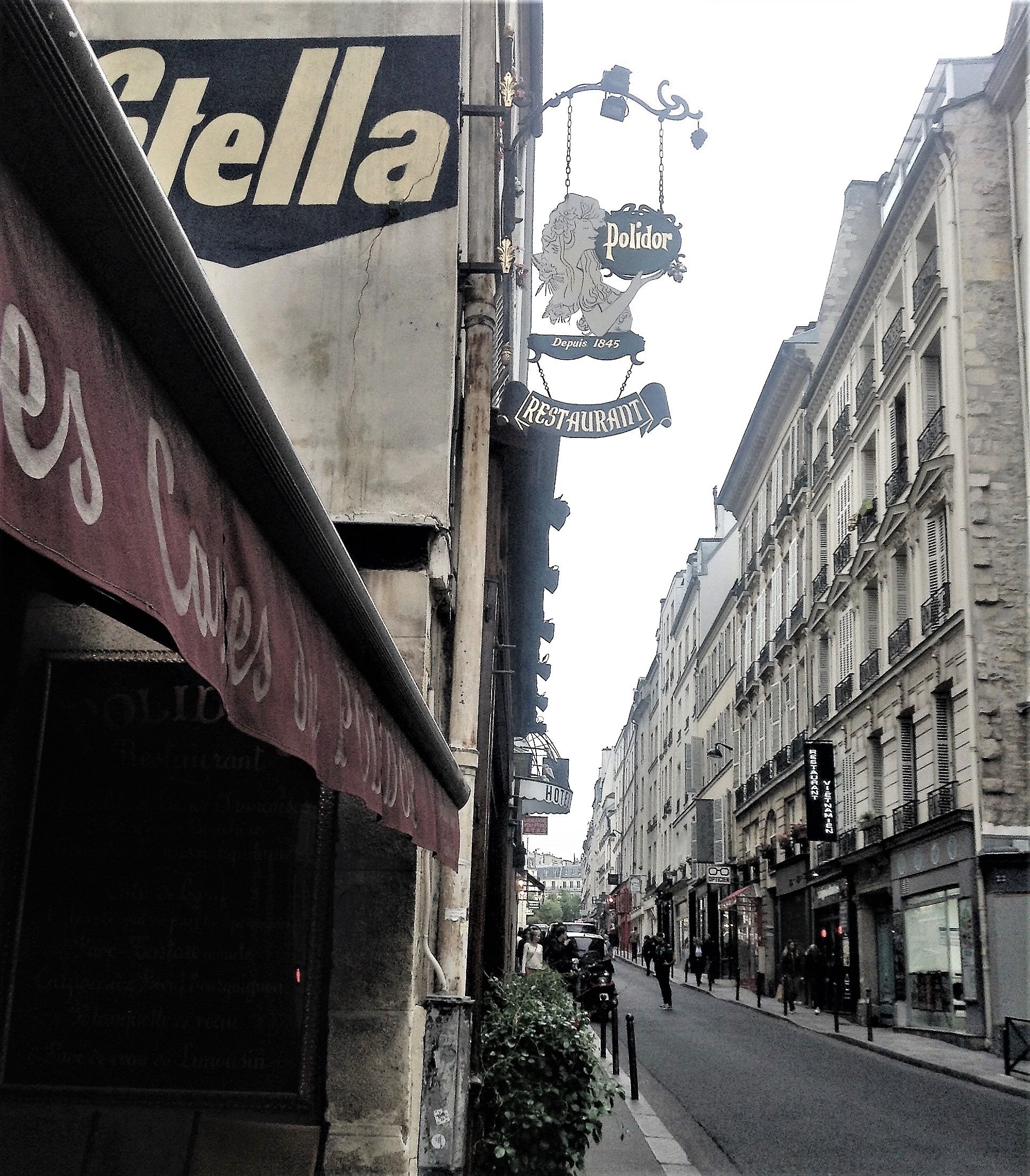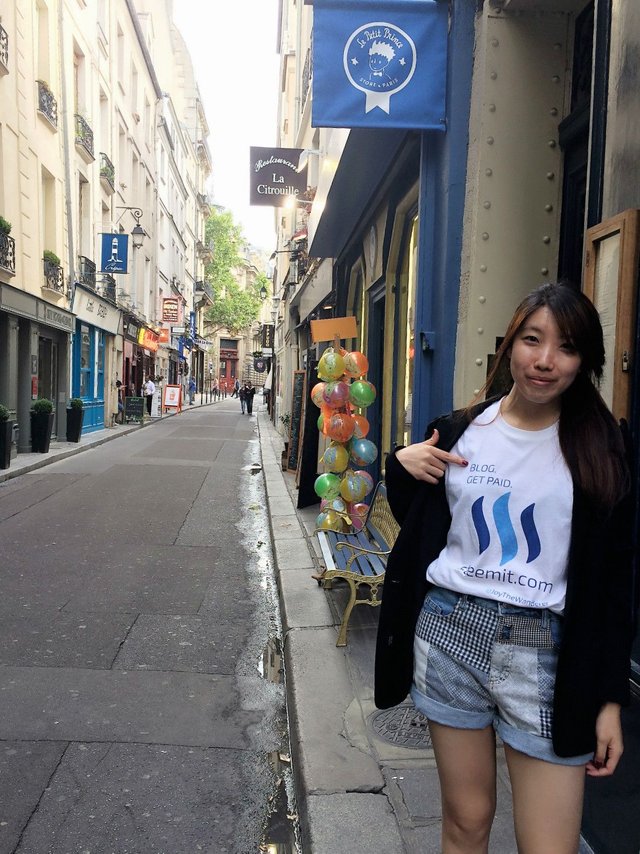 Le Marais is my second favorite area in Paris, next to Pigalle. I loved how 'lived in" this area felt, it's artsy, hip, clean. Le Marais is one of the oldest parts of Paris. There are wonderful shops and little restaurants and art galleries to be found in its narrow streets, which makes for a wonderful way to fill an afternoon or morning.
玛黑区是我继皮加勒区最喜欢的区域。我喜欢这里热闹的"烟火气",穿梭在狭窄的街道里,很多旧时的传统的小旅馆,装饰这鲜花的阳台,小街两旁的艺术家商店,街角随处都是拥挤的咖啡厅,人们在法式小餐馆里,随意聊着他们的日常,不停说笑。每次来巴黎,我都会花上个大半天,在玛黑区随便逛逛。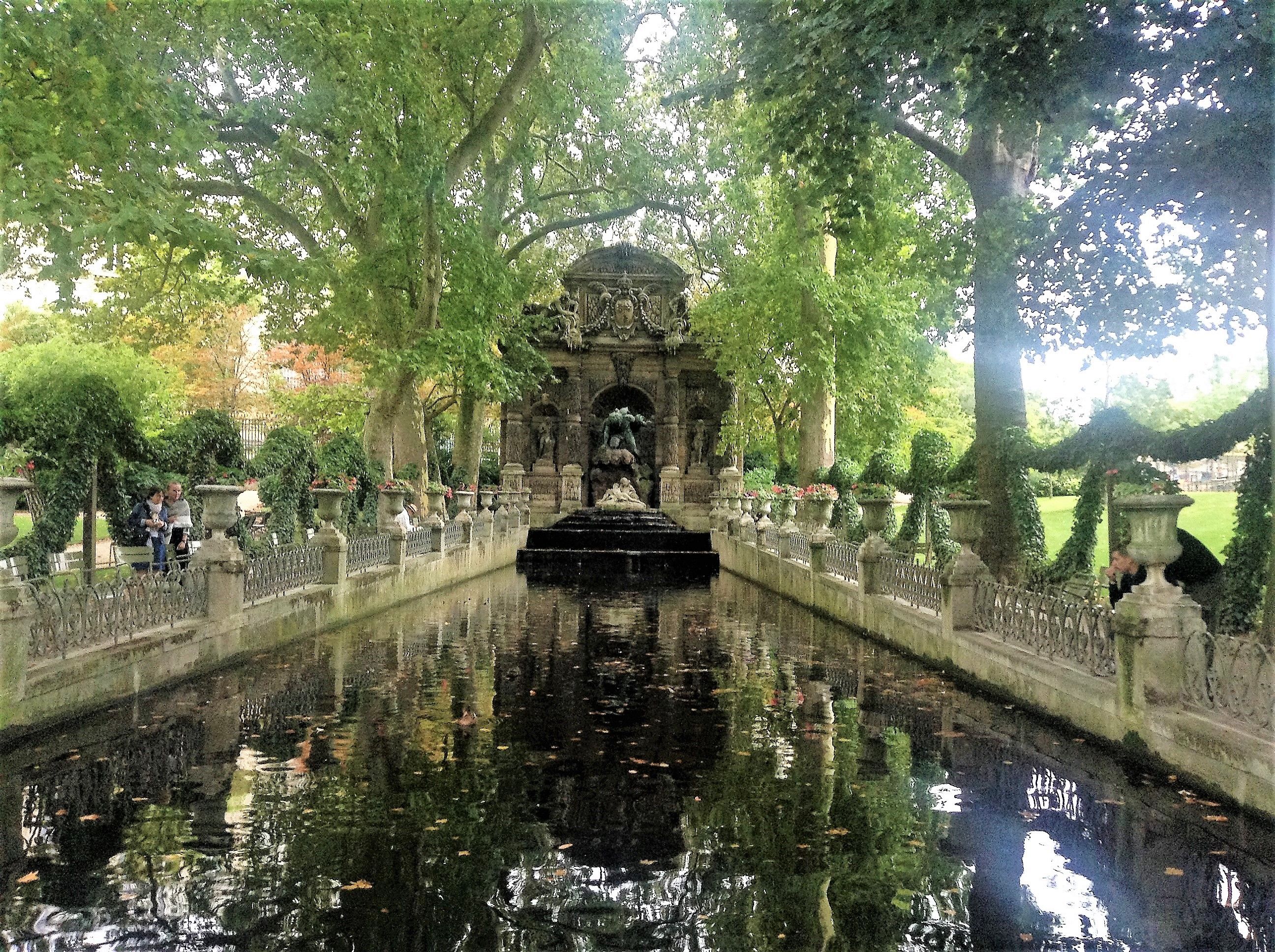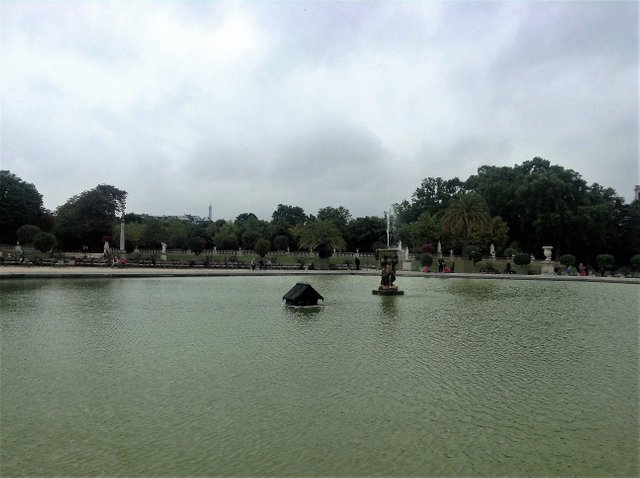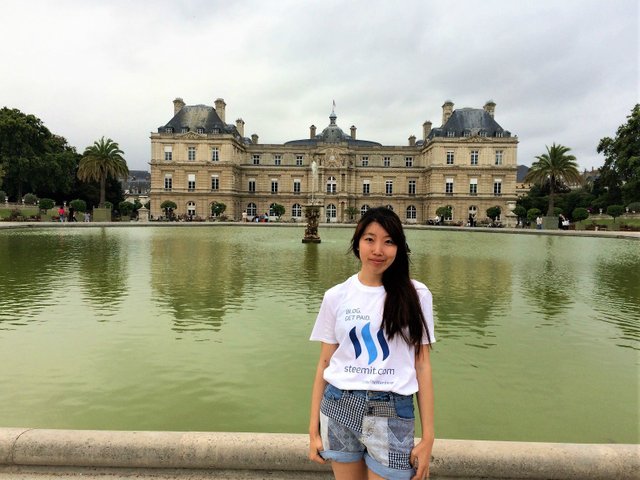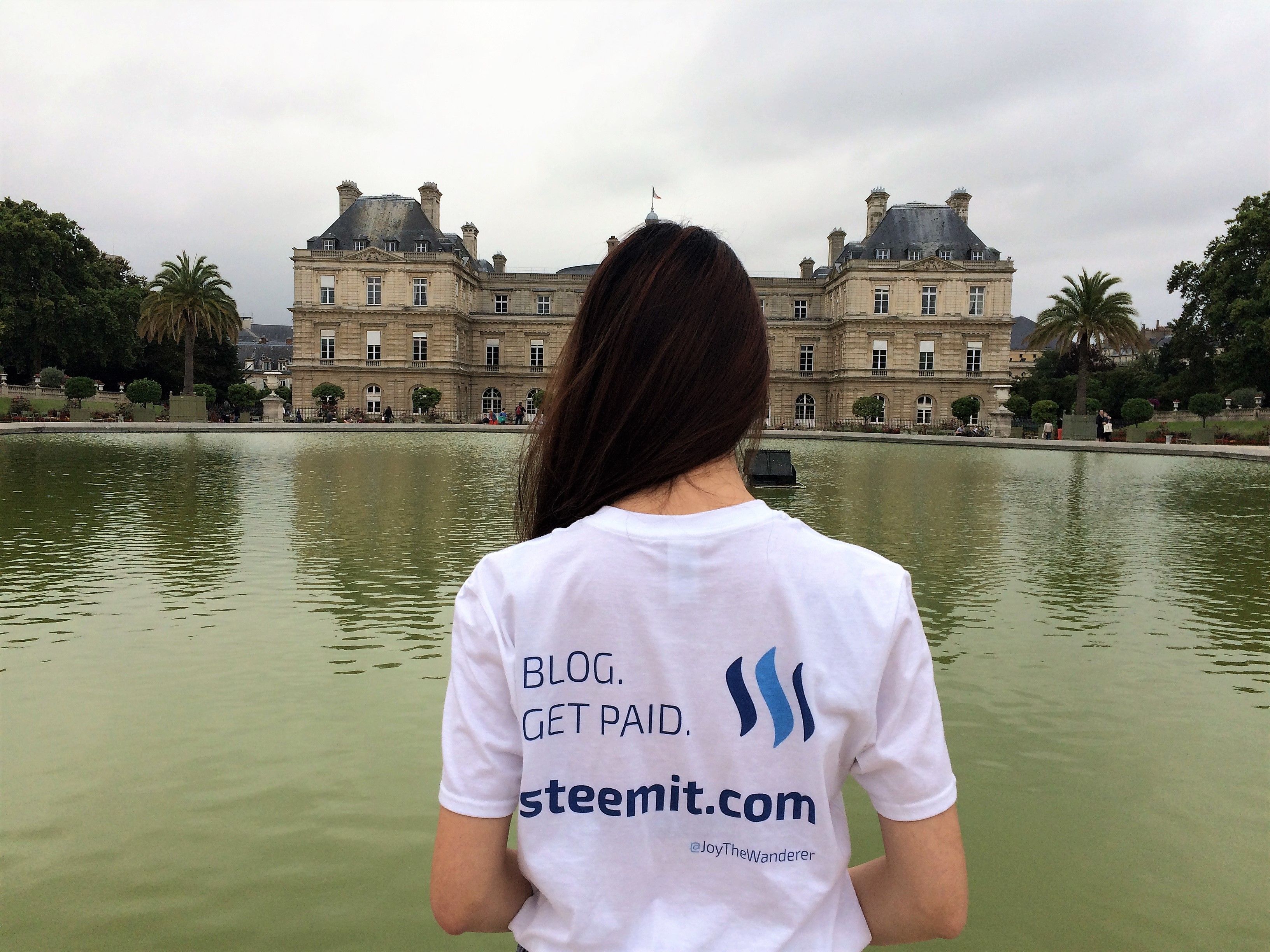 I ended the day in my favorite park in Paris, Jardin du Luxembourg. It contains palace that remains true to classical 17th century French architecture, and various statues, including a replica of the Statue of Liberty, it took a while to spot it among so many statues in the park. Many locals like to come here to sit in chairs around the palace, talking for hours. It's such a tranquil place right in the heart of Paris.
回住处之前,我去了最喜欢的卢森堡公园,巴黎有很多美丽的公园。我喜欢这里因为这里集精华于一体,美丽的17世纪法式古典主义宫殿;在众多精致的雕像中,藏着一座自由女神像的复制品,我之前来这里都没有注意,这次特地花了点时间找到了它。很多当地人也喜欢来这里,围在宫殿的喷泉周围,野餐或者聊天,一坐就是几小时。在繁华的巴黎中心,依旧可以找到这样宁静的公园,这大概也是我喜欢巴黎的理由之一。

Thanks for reading!
谢谢阅读!