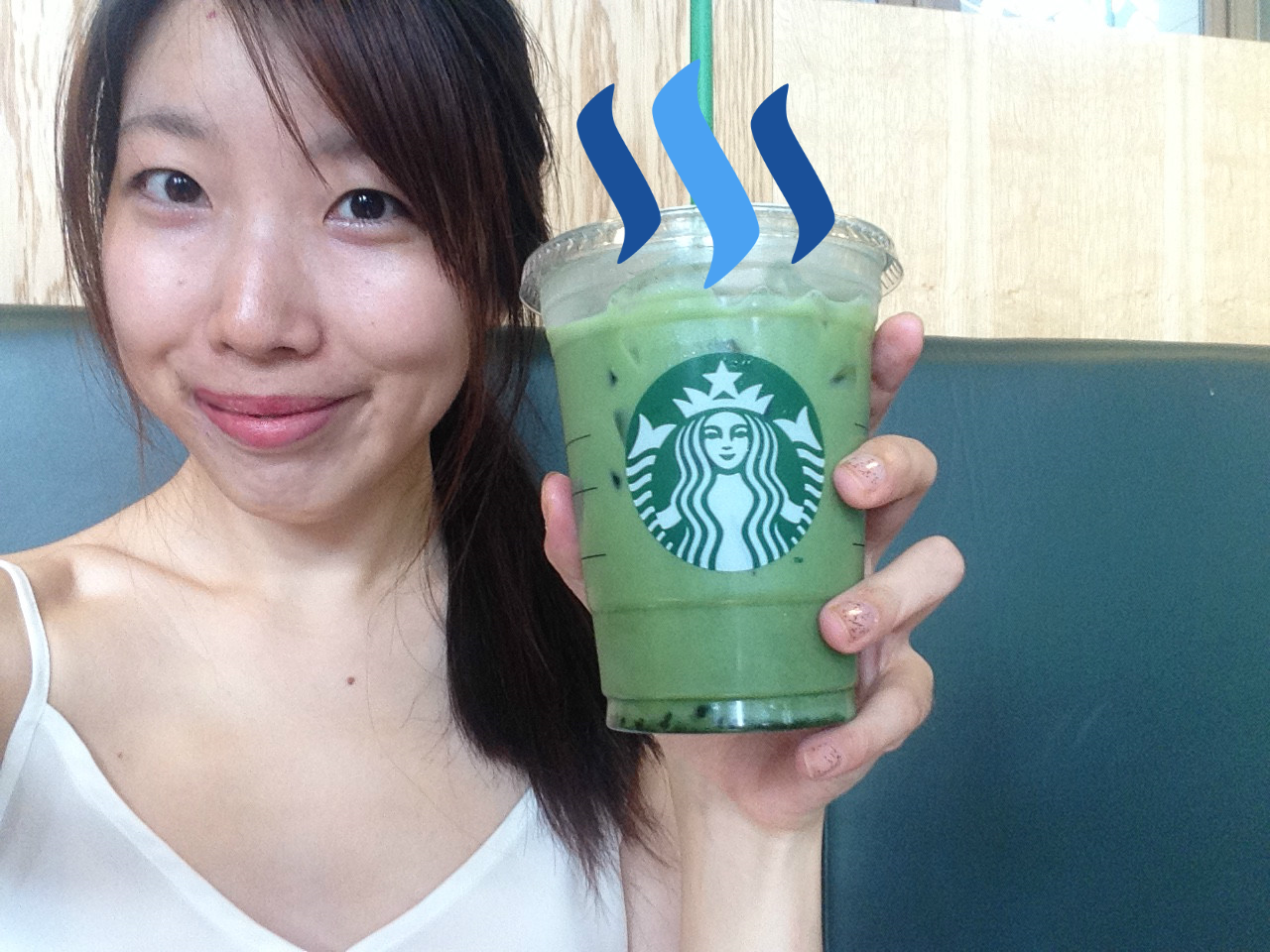 Some of my fellow Steemians asked me how to buy a coffee with Steem dollars. Today I'd like to show you the easiest way, in only two steps. All you need to get is a TenX credit card and transfer your Steem dollars directly to TenX bitcoin address. TenX is a credit card from a Singaporean company. There are already some other credit cards out there, such as Bitwala's card, which you can top up with bitcoin and other cryptocurrencies. But the best feature of TenX is:
It stores Bitcoin (at the moment, later also Ether and Dash) in your TenX wallet address. It converts the bitcoin to FIAT only when you make a purchase.
We all know crypto markets fluctuate like crazy, so it's really amazing to use the (close to) real-time exchange rates. You basically own a real-life crypto wallet in your pocket. Cool, isn't it?
标题党了,我这里的星巴克跟国内的星巴克也一样,不支持虚拟币消费的。今天我主要是推荐一个可以存放并消费比特币的借记信用卡。

最近很多朋友问我一个问题,我在Steemit上面赚到一些钱,但是该怎么取出来或者怎么花它呢?比如我想买一杯咖啡,要是可以直接用SteemDollar多好啊!相信在cn新手区已经有很多帖子介绍你怎么把取钱取出来,怎么换成比特币或者其他加密货币了。今天我想要分享我最近一直使用的一个很简单的方法,直接用加密货币买东西。

只需要两步
首先你需要申请一张TenX这个新加坡公司的借记信用卡,然后把你的SteemDollar转到比在TenX的比特币地址。其实市面上可以用比特币和其他加密货币充值的信用卡越来越多,比如我也有一张 Bitwala公司的卡。我推荐TenX的原因是:这个信用卡是存着比特币(目前只支持比特币,以后也会相继支持以太坊和其他)刷卡的时候才会自动以(基本)实时汇率转为货币用于支付。这也解释了为什么这个信用卡有自己的比特币地址。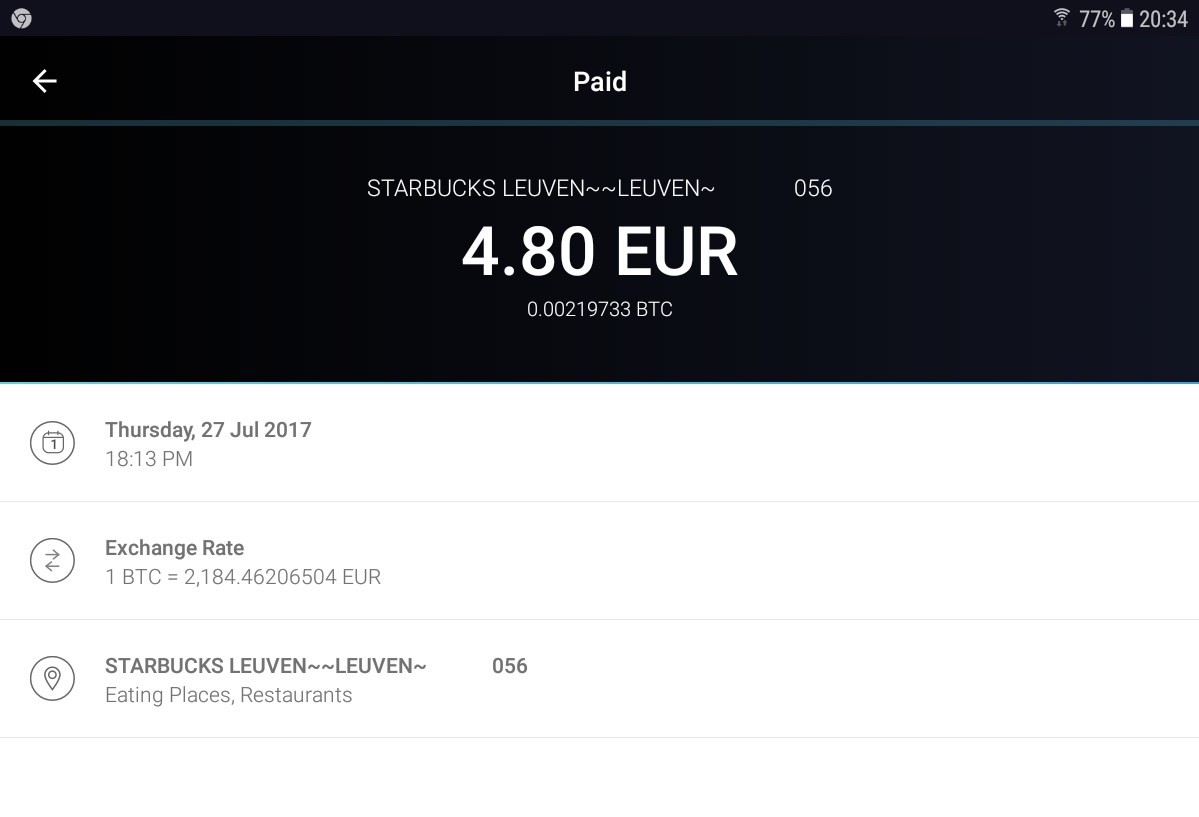 You can see I paid 4.8 Euro = 0.00219733BTC by using the (almost) real time BTC exchange rate to Euro (2184 ~ 2197), and without transaction fees from TenX.
今天我在星巴克买了一杯抹茶饮料,你可以TenX的app上面看到我实际支付了4.8欧元,也等于0.00219733比特币。用的的汇率2184跟实时汇率2197十分接近的。而且从TenX付款本身是没有手续费的。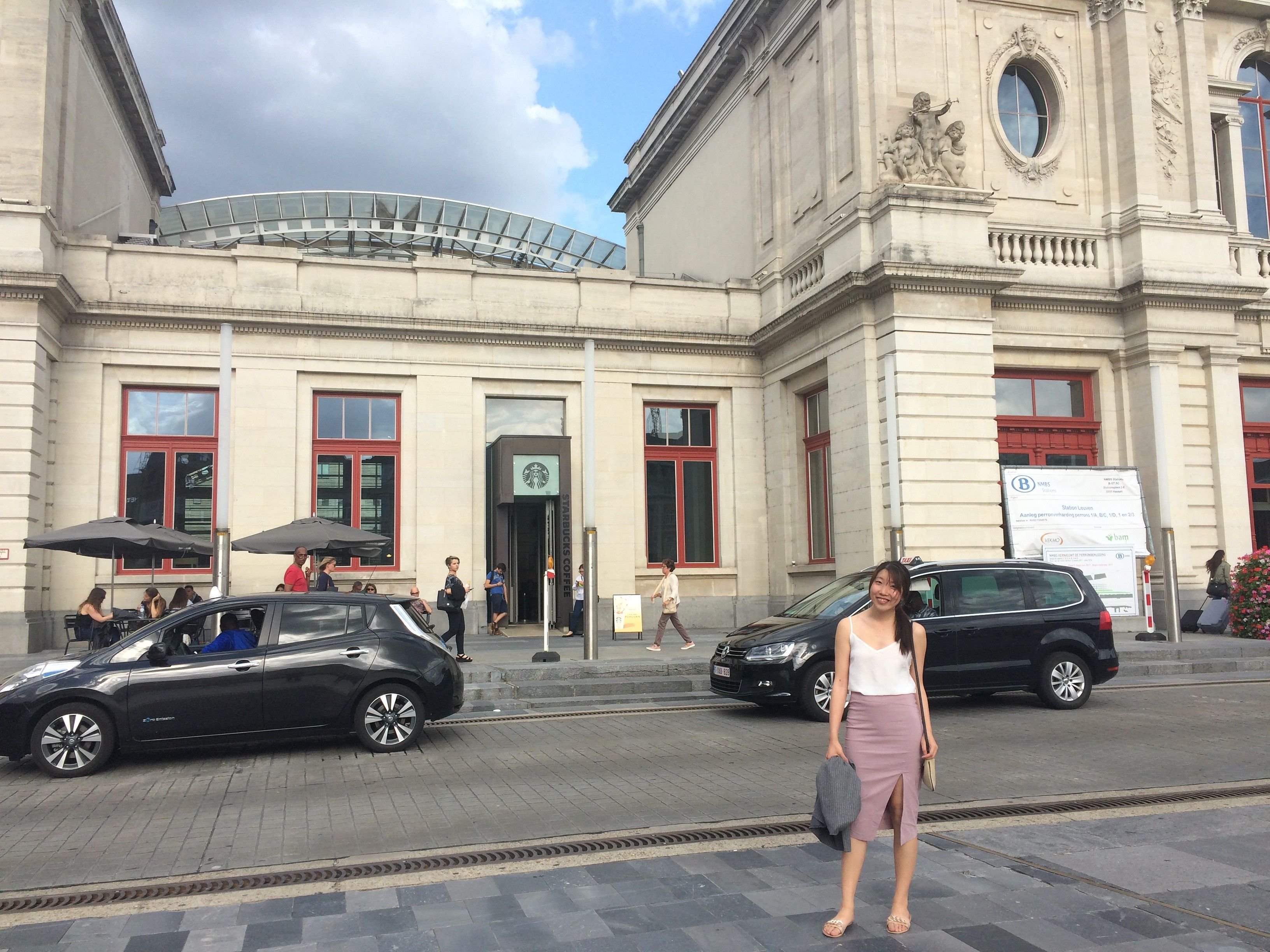 On a warm summer day, who doesn't want a refreshing iced coffee or matcha? Let me show you how to buy it with your hard-earned Steem Dollars, step by step.
炎炎夏日,谁不想来一杯星巴克的冰咖啡或者冰抹茶?如果可以用我们辛苦赚来的SteemDollar买,岂不是更棒了!其实非常简单,只要两步,让我手把手教你们。
Step 1. Install TenX app, android version at the moment, iOS version coming next month! You can request the card from the app.
首先,你需要下载这个TenX的应用程式,目前还只支持安卓版本,但是下个月就会有爱疯版啦!就是下面这个界面,下载完毕,进去申请你的信用卡。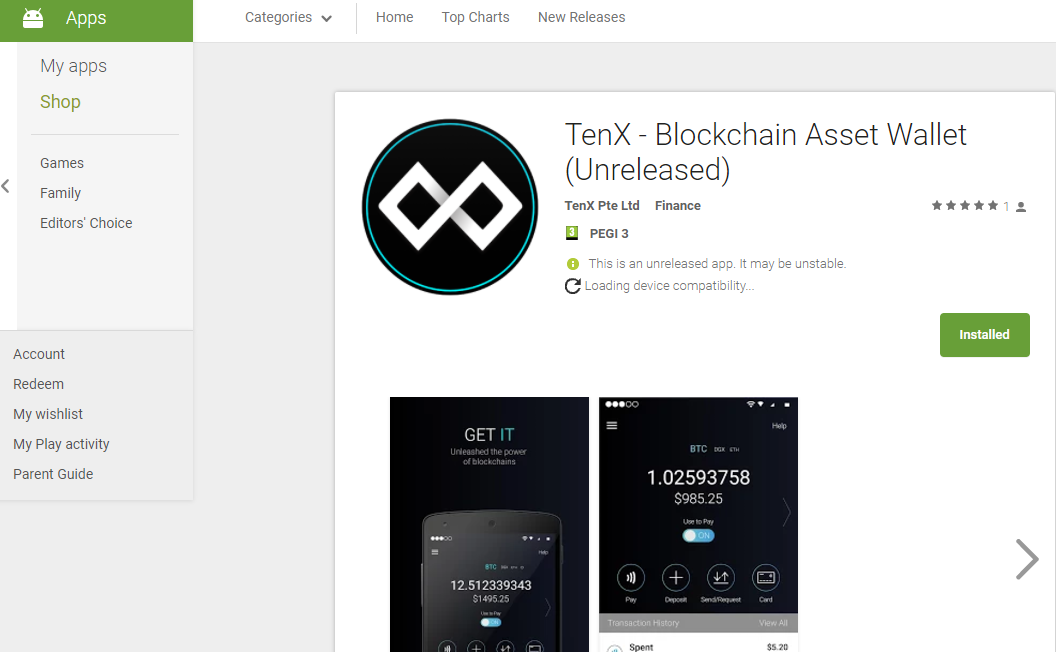 Step 2. Transfer your Steem Dollars to your TenX address in bitcoin, you can find your TenX address in the app, shown below. You can use Bittrex, Poloniex , BlockTrades or any other ways.
然后,就是把你的Steem Dollars转到你的TenX里面的比特币地址了。地址点开TenX应用程式点充值就可以看到。转换有各种方法,可以用Bittrex, Poloniex , BlockTrades或者其他方法,相信在cn区这个帖子都可以找到。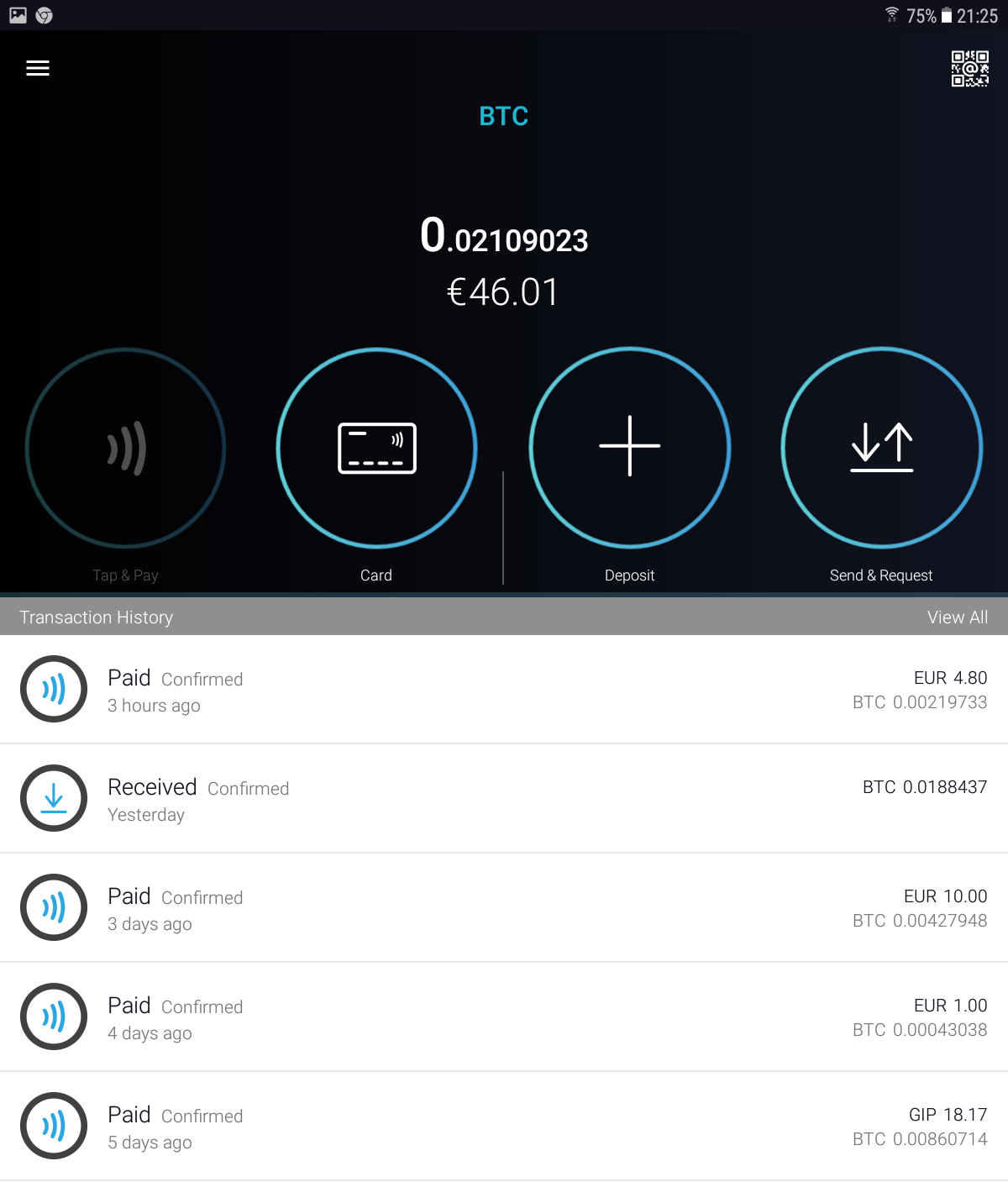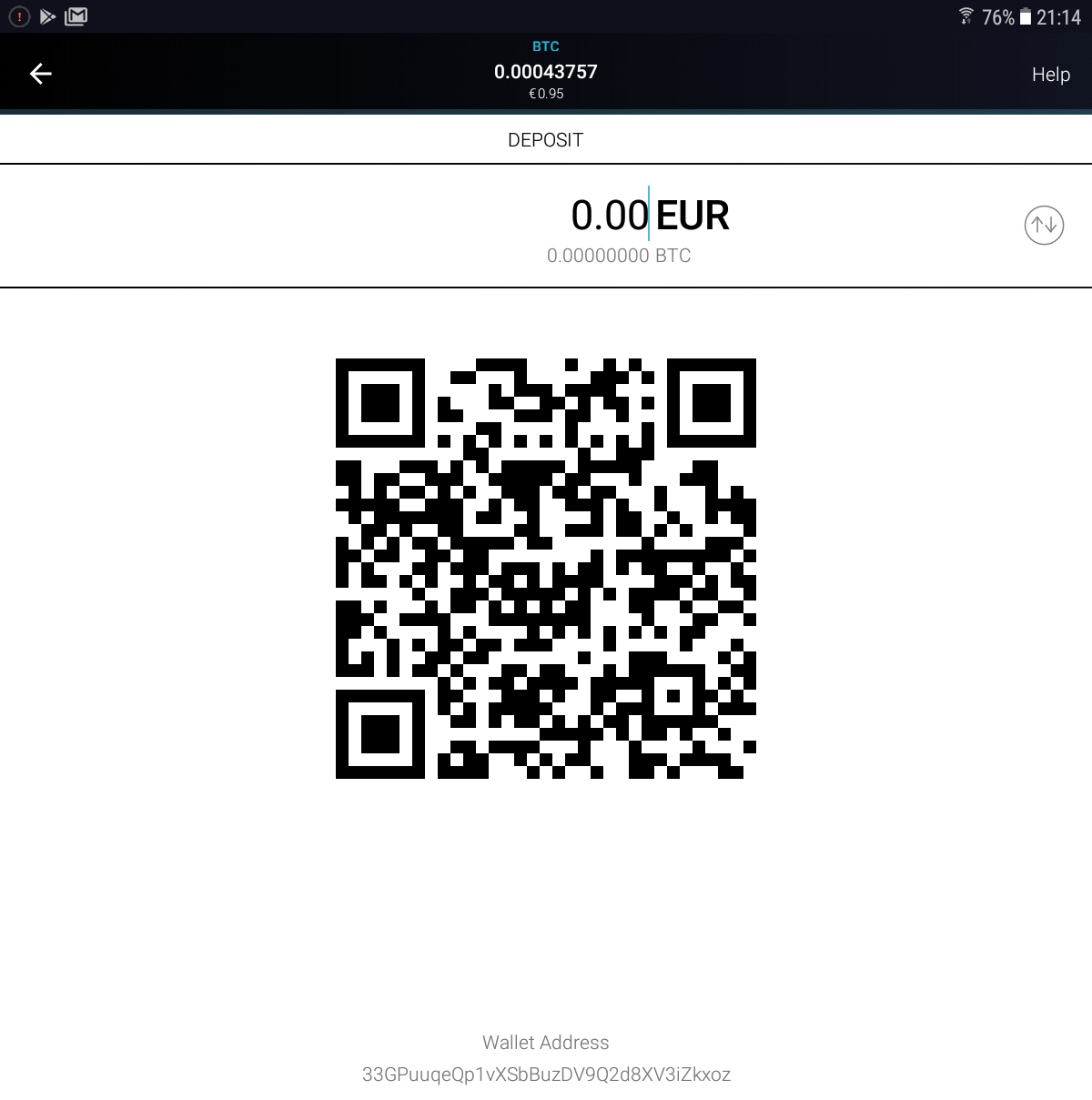 ---
---
Well. Let me try my brand new TenX card out.
好了,纸上谈兵不如现身一试。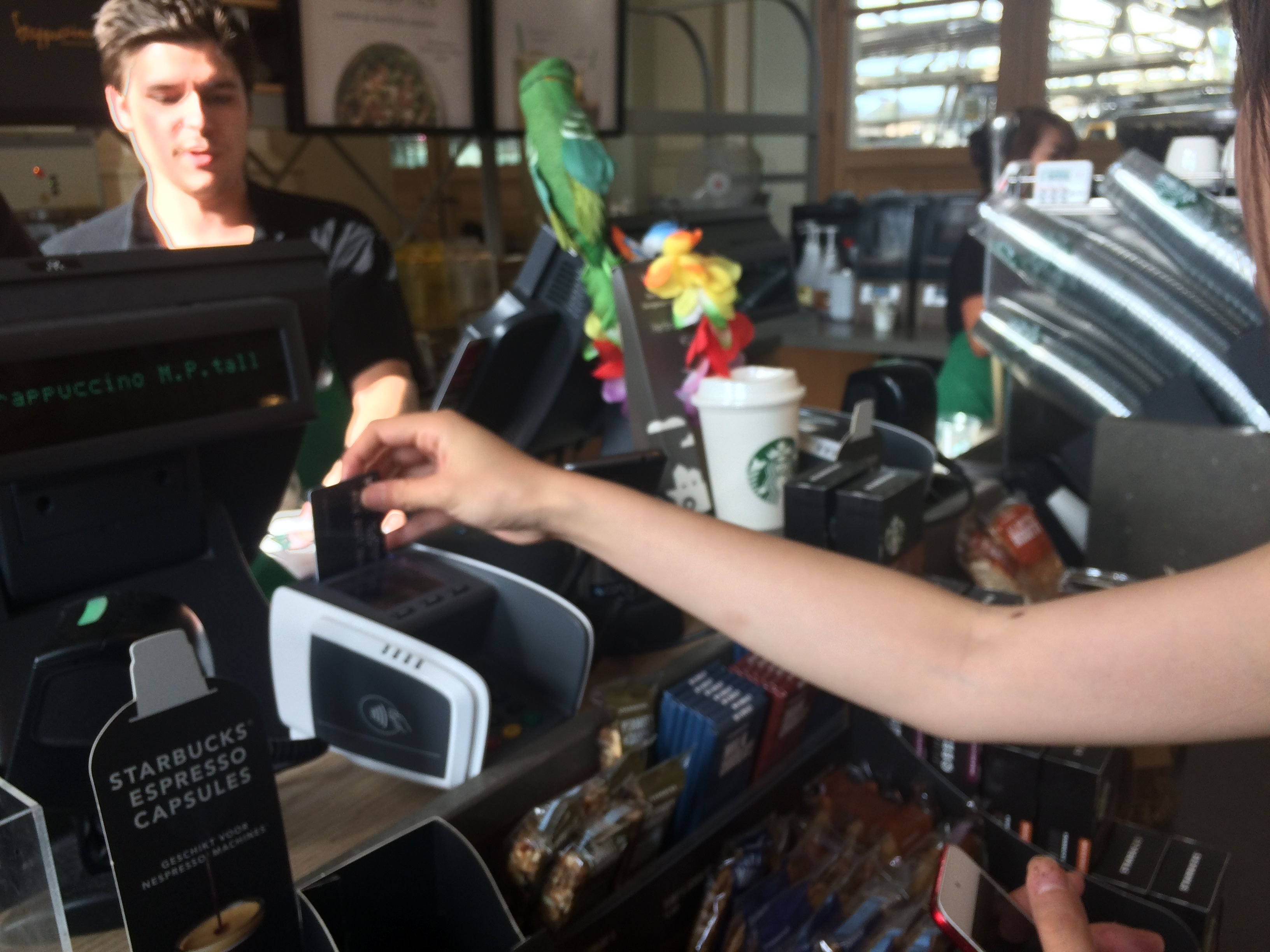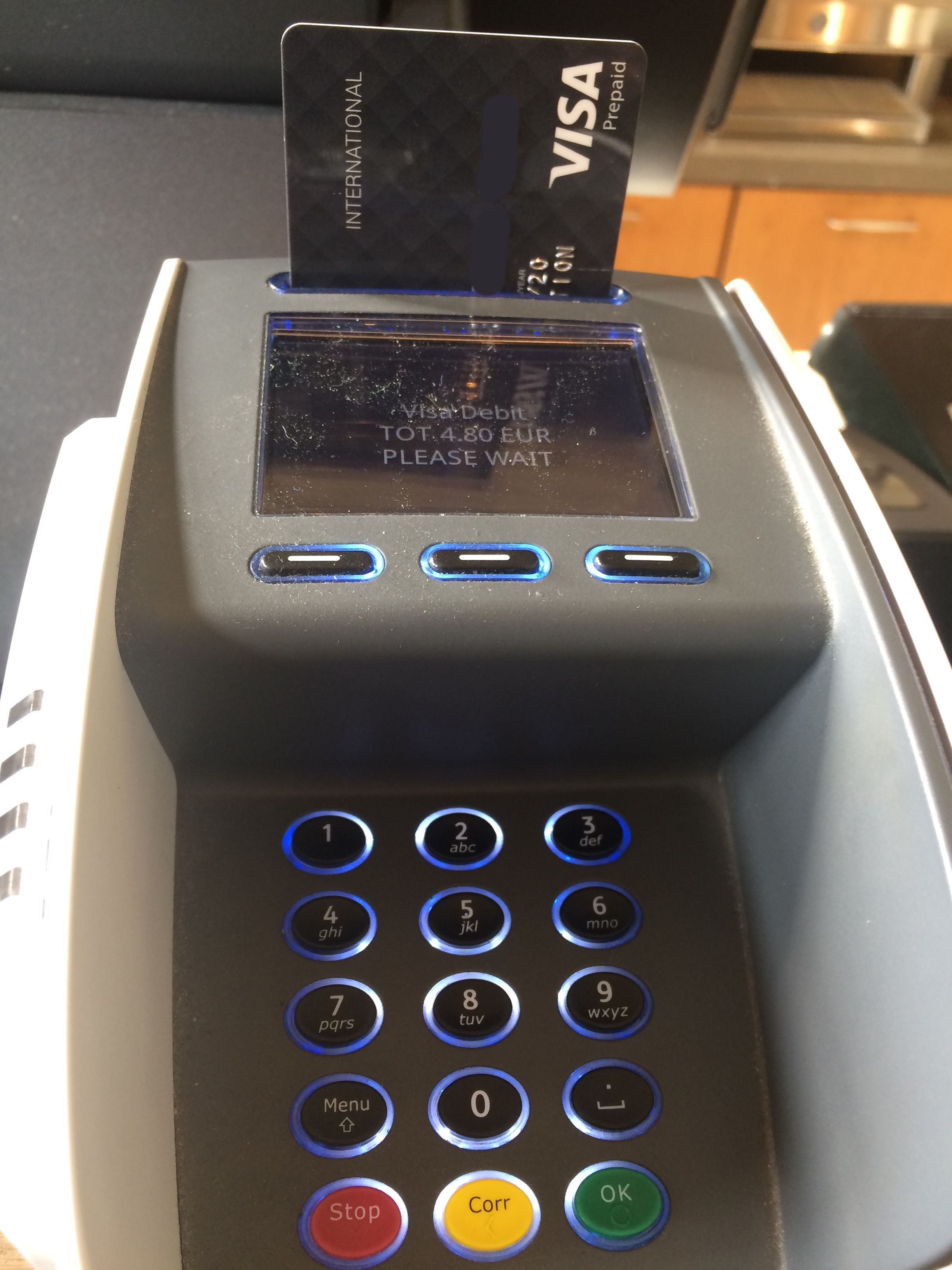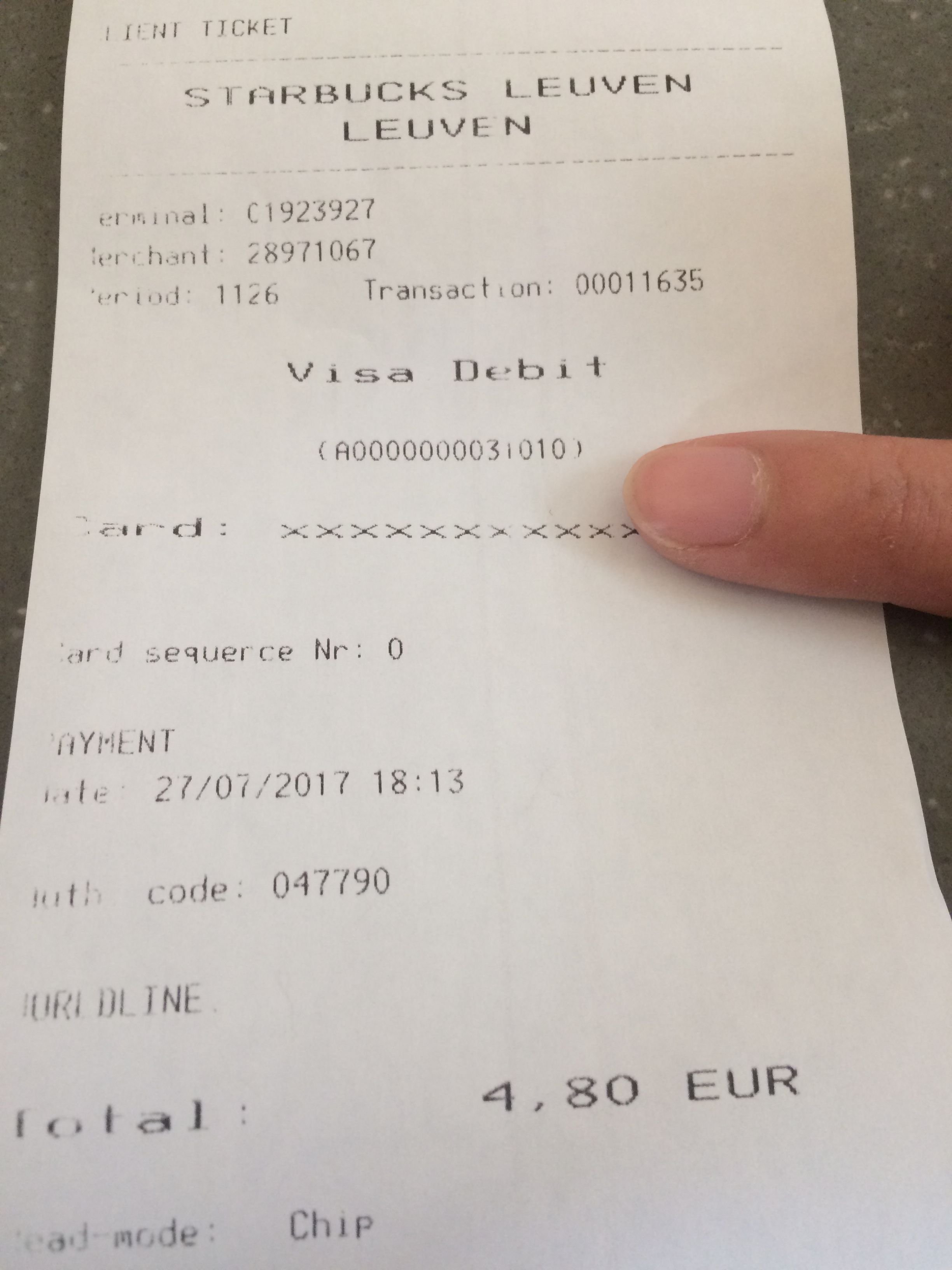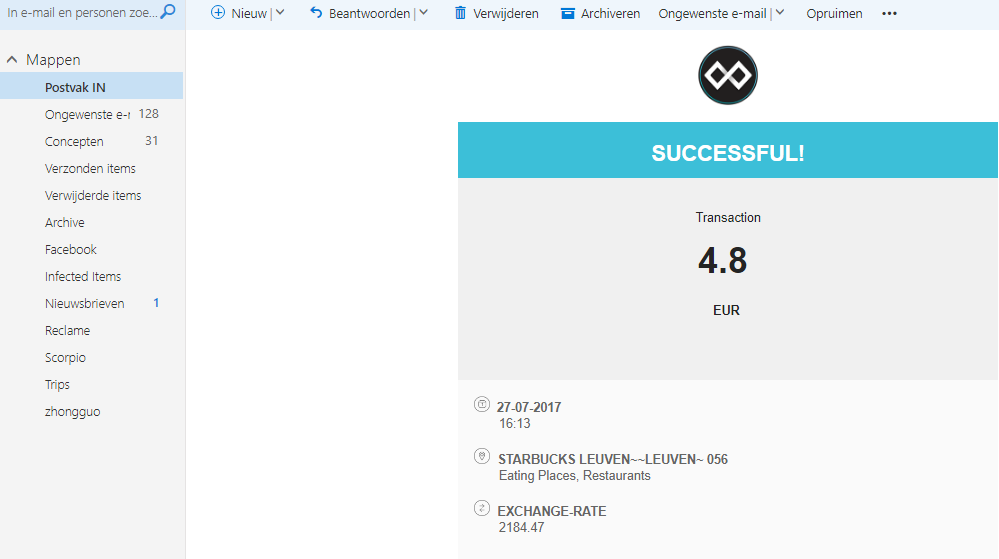 Success! As you see, it worked quite well, I got a confirmation message once I successfully paid with TenX.
成功了,我刷比特币信用卡买到了一杯星巴克的抹茶拿铁!付款成功后,也收到了验证邮件。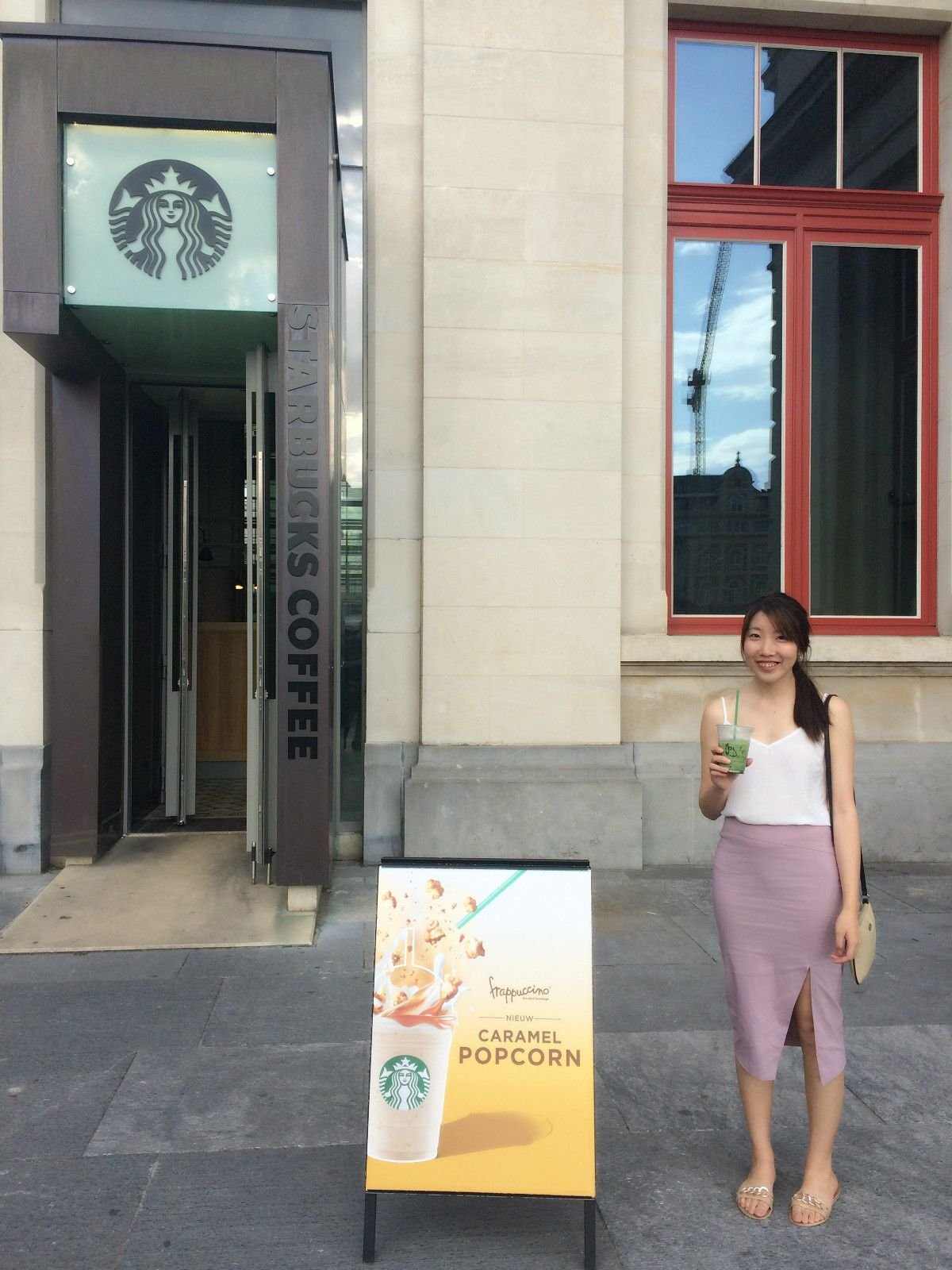 Thanks for watching!
谢谢阅读!