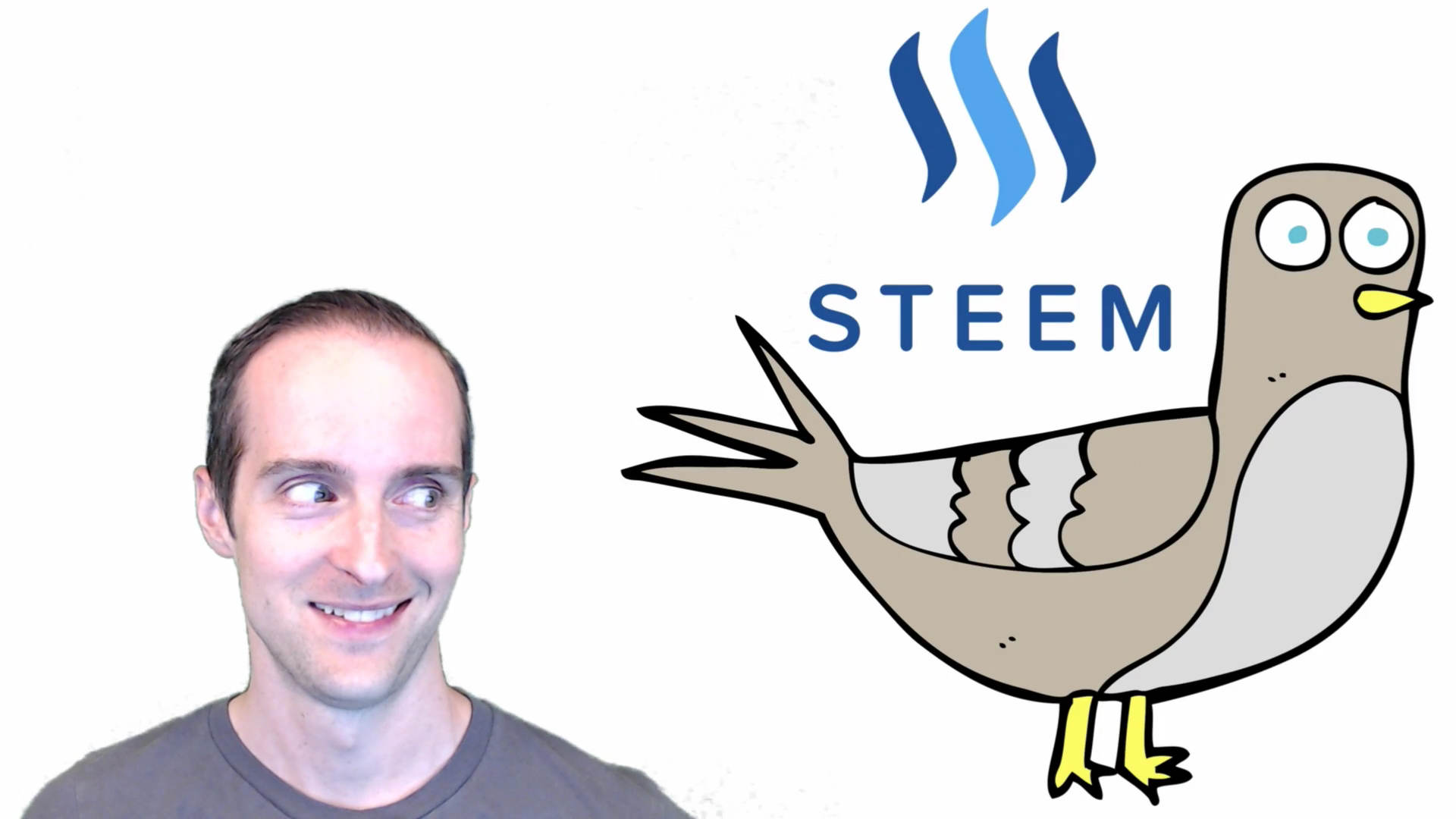 What is the best way to get new followers on Steemit and to give the most to our following? Will you read this post because you might learn from my experience in making nearly every kind of mistake possible when it comes to following and getting followers on Facebook, Twitter, YouTube, Twitch, and Linkedin?
While I have made a lot of mistakes, I am grateful also to have over 2.5 million people collectively that have liked my Facebook page, followed me on Twitter, and subscribed on YouTube. I hope this post will provide a comprehensive tutorial for making the process of getting followers and following others more enjoyable, helpful, and less painful on Steemit. Full disclosure, I have done a poor job being of service to about 2.3 million of my followers because of the games I played to get people to follow me which I explain further down. Today I hope this post is an example of doing better!
First a huge popularity hack which I appreciate Vanessa Van Edwards explaining in detail in her book Captivate: The Science of Succeeding with People. IF you want to be popular, THEN you must LIKE OTHER PEOPLE. The number of people that like us is directly proportional to the number of people we like. If you are like me, your mind is already trying to bring up an example of an unlikable person who is popular which is clear proof of an opportunity to love one more person.
Personally I easily find a way to LOVE ALMOST ANYONE from the follower online that loves me to the critic that calls me a scumbag to the homeless man on the street asking for money to the driver cutting me off in traffic to my family and friends on daily basis regardless of their mood. IF you believe I meet the criteria for being popular online, THEN HOW I do that on the most basic level is I love everyone I come across unconditionally to the best of my ability and I PRAY when I reach limitations such as judgments and fear for help.
In writing this, I am thinking about you reading this on your iPad on the couch or in bed on your phone or the computer in your family room or wherever you are. I picture my soul going out to yours, greeting you in your heart, and collaborating to make the best life for both of us possible. The love I have for YOU and everyone reading this with you is WHY many people enjoy following me online. We rarely care about anything except how people make us feel. Bottom line if we feel good together, following each other is only logical.
Everything I tried to become popular online utterly failed as long as I went around criticizing, hating, judging, condemning, and trying to bring down my fellow human beings on a daily basis. Everything changed when I started seeing that loving you unconditionally was essential to my survival and that to do anything but love another person was bringing ME misery.
Just you being on Steemit is probably an indication we are a lot alike because of the selection effect where we surround ourselves with people like us. If we want to build our following and have a wonderful life, becoming curious about every attack on another person and consciously choosing to love them is the foundation experience necessary for anything else to follow. Once we have this down, tips for optimizing our approach can be very helpful.
For example, I walked into Massage Envy a couple years ago to get a massage from a new therapist. Within a second of seeing her, my mind thinks "Great an hour massage with this fat *****". Instead of fighting that thought or trying to act like it did not happen, I looked at it and then asked "Where did that come from?" I greeted her kindly and prayed to God for help. We managed to have a great conversation during the massage and I left feeling much better than I did coming in. Since then I realized my mind was quick to call other bodies fat to avoid looking at myself in the mirror. This realization motivated me to switch to a whole plant based diet as recommended by my doctor and explained in the book How Not To Die.
With a daily focus on loving as many other people as possible, it is natural life fills my life with people like you that love me which then makes increasing my following online as simple as applying a few tips and remembering the mistakes I have made before.
5 tips I hope are really helpful for building a following on Steemit or anywhere else based on my experience doing it wrong almost every way possible!
To get the best results building followers on Steemit, what will happen if we look at it as relationship building instead of a game of numbers? Would you prefer a very high percentage of upvotes from your followers or to reach the masses which mostly ignore your posts and consistently unfollow over time? After making all the mistakes shared in the stories below, I have learned that what I want are a smaller group of very enthusiastic followers. This means I do not want to just spam everyone with "FOLLOW ME" or start my posts with "FOLLOW FOR MORE" but rather only ask you to follow me if you have read the entire post AND want more of the same.
In judging how many followers we have, what if we start asking "what am I contributing to the followers I have?" instead of "what do I need to do to get more followers?" as I have done for most of the six years of my business online? Today as I write this, I was asking "What is the MOST I CAN CONTRIBUTE today with my post on Steemit?" and "What is the biggest pain point I can help with based on my experience?" This post is my answer because I hope it helps you avoid making the mistakes I have made with building a following online. Bottom line if I want people to follow me I need to create posts that are WORTH FOLLOWING FOR.
Asking for followers does not have to be difficult or annoying. To make a great ask, we may need to be vulnerable meaning to ask when the time is right and be open to whatever answer is received. For example, I consistently ask at the end of each post for an upvote and a follow now using the format I share here because after spending the time to read the entire post when we have the most trust between us, I can safely ask. Before the end is too soon including the middle of the post, the beginning, the headline, or on my profile. In dating terms, asking for a follower is kind of like asking to go steady or be exclusive. Would we want to walk down the street and ask any person we saw to be our boyfriend, girlfriend, or partner? After taking this approach in dating for a while, I learned it did not work very well! Learning the same with my business has taken much longer. Only ask for followers that love what you are creating. If you want me to follow you, make a comment with the following. First, help me understand what relationship we already have. I have followed several people that took the time to explain how they found me online because THIS HELPS ME understand what I am doing right. Second, be vulnerable and really ask using "would" or "will" instead of "can" or "could" or other forms of asking which attempt to force a yes or avoid the question. "Jerry would you please follow me because ..." gives me the chance to say yes or no. Of course I "CAN" follow you but will I? FOLLOW ME NOW MF or some other forceful approach often encourages me to not follow because most of us associate force with fear. Third, give a REASON to follow which also should help qualify. For example, "Jerry I have been watching your YouTube videos since 2014 when you put up that Wolfenstein video which was funny but pretty trashy too. I initially was interested in your gaming videos but over time have enjoyed your Facebook tutorials and most recently cryptocurrency insights. I bought your course on your University of Jerry Banfield and joined Steemit right away after seeing that Steem was your recommendation for an amazing investment. With just signing up yesterday, I have no followers on Steemit and am really excited after watching your course to start blogging on here for the first time in years. I love writing but have never found a way to monetize my posts. Recently I have been writing about eating whole plant foods, spiritual experiences, and trading on Poloniex all of which I think you enjoy also. Would you please follow me on Steemit because I would love to have your feedback on my posts and entertain/help you as much as you have me?" These kinds of following requests I respond extremely well to because they help me understand the existing relationship, make it safe for me to say yes or no to becoming a follower, and provide me an idea of the benefits I will receive in following. For more examples, would you read the comments below to see which I have upvoted and therefore said yes to?
Focus on what we are GIVING instead of what we are GETTING. If you are like me, most of us default to focusing mostly on getting what we want out of a relationship instead of what we are giving. On Steemit and other social media websites, this means most of us do constant work to get follows and upvotes instead of looking at what we are contributing to the people following us and upvoting our posts. If we thought about what our followers wanted, would we ask people to follow us without qualifying them first? What if you want only pictures and my posts are really wordy? You probably do not want to follow me! What if you want posts in Korean? Probably not a good idea to follow me. For the first several years with my wife, I focused completely on how much sex I was getting and how happy I was with the relationship. It took me YEARS to realize that if I wanted the very best relationship, I needed to start first LEARNING WHAT SHE WANTED because amazingly I was nearly clueless as to what mattered to her despite being together for three years! Once I discovered a lot of what she cared about most, my next question started to be how can I make sure SHE IS GETTING WHAT SHE WANTS EVERY DAY because as long as I am doing that, she is so thoughtful that she will make sure I am getting what I want also. We have the happiest relationship I have ever seen two people have in my life today because I think a lot about what she wants and how I can provide it. Instead of wondering all day if we are going to have sex that night, I am thinking about how I can schedule my day so I am available when she needs me and taking good care of myself when she is out so that when she is home I am not a mess of anxiety, fear, and frustration. I am just starting to think this way with my 2.5 million followers online because up until recently all I did was think about how can I be popular online? I spammed and was annoying in almost every way possible which is why I have been banned from most every website I have used a lot and why I have a lot of valuable experience to share with you here now about building followers!
Getting more followers and discovering the best people to follow on Steemit becomes pretty straightforward when we see that what we really want is healthy long term following and follower relationships. Whose posts do I want to read for years? Which followers can I make laugh, smile, and inspired on a daily basis? Who would I love to get to know better? What is the most I can give to my followers today? Especially with the new voting system coming, we are probably best to look at Steem as building family and friends we can be deeply connected with rather than impressing people with how many followers we have. Deciding who to follow on Steemit already has been challenging for me and I hope this post provides clear directions not only for how to get me to follow you but what will work for you to get your own followers!
How did I learn these five tips? By doing it wrong almost every way possible! Would you like to read a few stories about that?
While we frequently feel alone in asking for people to follow us and trying to build our own following, do not we we all face the same challenges today of wanting to have the most followers possible? Would not each of us like to open our feed produced by the people we follow to find the very best stories? Why is it so challenging to both get followers and help others by following? Is this difficult because we usually focus on our numbers instead of our relationships?
If you are like me, you probably have found yourself looking at your follower count and wondering what you could do to make it higher. Alternatively, have you ever looked at the number of followers someone else had online and been jealous? I certainly have thousands of times. Even with 163,000 YouTube subscribers today, all it takes is for me to visit a channel with more than me and all the sudden I am feeling not good enough. Same thing with Steem Power, followers on Steem, Facebook likes, and Twitter followers. I wanted more Facebook likes so bad I bought fake likes on Fiverr, spent tens of thousands of dollars on Facebook ads, and innovated an entire system to get the most people to like my page for the lowest price. On Twitter, my account followed hundreds of thousands of people purely for the purpose of getting them to follow back. Why did I say my account instead of I? Following people on Twitter took so long that I paid my friends as much as $50 an hour to follow people on my Twitter account for me. You see, I have played the game of trying to build followers online a lot and MOSTLY failed.
Seeing that I have over 2.5 million followers online, you might say "wait how have you mostly failed?" Having 2.4 million people following me online that I paid to follow me through ads or tricked into following me using one of several systems I will describe below is a huge failing. There are few people on earth that have done such a poor job of working so hard to get so many people NOT GENUINELY INTERESTED IN WHAT I CREATE to follow me.
Here is a list of the games I have played to get more followers. Each of the games has proven costly in money, time, and poor service to followers!
Follow and follow back. While this game is very popular on Twitter, it also makes Twitter unusable because when you are following 100,000 people you do not know, the feed becomes complete junk. My feed frequently on Twitter was full of NSFW pictures, articles I had no interest in reading, and personal stories shared by people I did not know. After paying my friends thousands of dollars at $28 to $50 an hour to follow users on Twitter, I then payed about $700 to unfollow all of those same users most of which are steadily unfollowing me over time. What a huge waste of time and money to try to game the following system and impress people with how popular I am (not) online!
Paying for likes. Facebook ads made it easy for me to get millions of people to like my page on Facebook. What I also noticed is that out of those likes, less than one in 10,000 was likely to have a meaningful interaction with my page. Even at $0.01 or less per like, that is $100 to get someone to actually be a real fan. While using ads can help get a bit of momentum, the people coming in from advertisements also tend to generate more comments, often negative, which then takes more time and energy to respond to. At the height of my Facebook ads activity, hundreds of comments were pouring in every hour meaning even if I wanted to I could not read them all. When users can go to any celebrity or company page to get ignored just like this, what value am I adding spending a bunch of money to just get followers?
Partnering with others to produce content. Initially you might think this is a purely great idea and while it has its upsides, overall I have found this game to be just as ineffective and problematic as paying for followers with ads. My videos on YouTube with the most views are both on hacking in partnership with a freelancer I found online. While a few of the millions of people that watched have become subscribers that love my videos, the vast majority would have been better off just watching the videos on the freelancer's channel instead of mine. For everyone that wants more of my videos from the hacking tutorials, there are about ten people that ask for more videos from the freelancer or express frustration with my inability to produce more videos on my own. Even though I still have a good relationship with the freelancer that made the videos and he is still making new videos, most of the people enjoying his videos on my YouTube channel have not found his YouTube channel. Guest blog posts, hiring copywriters, and any similar collaboration attempts I consistently find produce a lower result than just naturally creating from my own heart and naturally partnering with people when the time is right instead of trying to game the system as I have on YouTube. Even a successful and natural collaboration like I did on my League of Legends video with a coach which got over 500,000 organic views without me promoting it produced a demand for me to make more videos about a game I did not enjoy. The worst part is I actually went forward and tried to make the videos anyway only to have one break 100,000 views and most just be frustrating from the creation process to the follow up. Just doing what I love today makes life a lot easier!
Following online ideally is a relationship based activity where the follower wants to see more of what is created by those they are following. If we each only follow artists we love, we consistently are then only shown what we have asked for. When we are tricked into following, paid to follow with ads, and play games like follow me and I will follow you WITHOUT any genuine desire to connect, we start looking at our home feed to discover that it is filled with spam from people we do not know. I have been wrong a lot because of being one of the biggest spammers in the world online and I am doing better today because of remembering what I write here.
On a website like Steemit where creators are actually paid by upvotes, this presents an awesome opportunity to build relationships all of which is challenging to do if we only focus on number of followers instead of growing relationships. Steemit also provides a HUGE temptation to game the following system to appear in everyone's newsfeed. Just occasionally getting an extra upvote could lead to a significant increase in money which encourages many of us to try to get everyone to follow us without thinking about whether it would actually be a good idea! While now I am grateful I have so many followers that I simply have tried to do good work on Steemit and have gained over 500 followers during my first week, I have already been on the other end of what I have done so many times.
Deciding on who to follow on Steem has been a huge challenge for me because I want to give back the most I can and I also want following people to be helpful for me as I hope this is helpful for you. Initially I started trying to just follow everyone that followed me because I thought that was the nice thing to do. Unfortunately this does not serve the people I am following best because the more people I follow, the higher the competition for my attention in my feed. Today I unfollowed about half the people I was following to make space to make better following decisions based on what I have shared here. I hope this helps me to do better upvoting posts and gives you the chance to gain my upvote on your posts that help me. If you were one of the 50 people I unfollowed after initially just following the first 100 or so people to follow me, would you please just ask again here in the comments and accept this apology for not remembering you already asked before?
After reading this, what do you think about the best way to build an enthusiastic following on Steem? What has worked for you to earn the most on posts and give your audience the best of what they want? What types of posts do you enjoy most as a follower? How may I be of service to you in the future?
We are awesome on Steemit because of how much we are giving into the comments sections of posts. Even with most of my posts being REALLY long, the comments on most of my posts are even longer which I think is where the greatest value Steemit is in the discussion! Would you help contribute to the discussion here to help me continue to learn to improve at the art of following and serving followers online?
Thank you for reading this post especially if you have read the previous 4 posts I made! Now it is time for me to practice what I shared here earlier about how to ask for followers.
Will you please upvote this and follow me if you found anything helpful in this post because you can then expect to see more of the same from me daily in your feed? If you would like me to follow you, would you please also leave a comment here while keeping this post in mind to help me start seeing your posts in my feed?
Love,
Jerry