My quarterly business trip is slowly catching up and obviously I'm not able to write as much as before. Here's what happened last 2 weeks.
12-17 March 2018
On Tuesday, I went to Melaka with my colleague presenting to our future accountants, inspiring them to take up CIMA qualification. The agenda was firstly informing about what they can do with CIMA as compared to other qualification, and a mock simulation of a business game, adapted from the past exam question.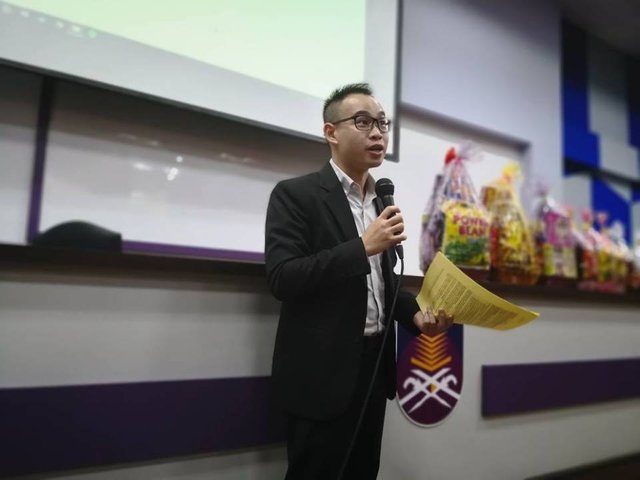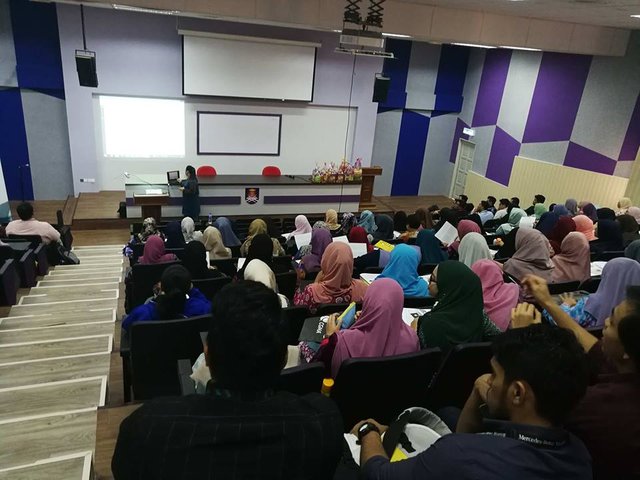 It all went well except I have a morning blooper... I ended up in the ladies. It took me close to 15 minutes to get my university PIC to realize my texts (as she was busy making sure the logistics were all good before my presentation).
After a whole day there, we went back to PJ, prepared ourselves for the next day. It was a training for the sales team, unleashing our potentials. I was only able to attend the first half of the session because I needed to bring granny (in Seremban) to hospital for her check up and give the doctor my consent to refer her to National Heart Institute.
Flashback: Granny was admitted in July 2017 for a heart condition. I could never forget the day when I was still in a business presentation, I received this news. I had to finish what I had to do at work, before rushing back home to visit her in the yellow zone. My heart broke when I saw her beaming as I touched her gently, calling her and assuring her I was there. I was broken not because I wasn't able to do anything, or to reach home earlier. I was broken because there wasn't anyone else around but myself for her.
So, right at 12pm, I excused myself from the training and rushed home. We arrived at 2.30pm, half an hour late from our intended appointment. We waited. And waited. And waited. Until 5pm. Then I got to know the referral letter process isn't as direct and easy. That said, I needed to return on 21/3 again to get her the X-ray etc before the doctors in the general hospital is able to send the referral letter to National Heart Institute.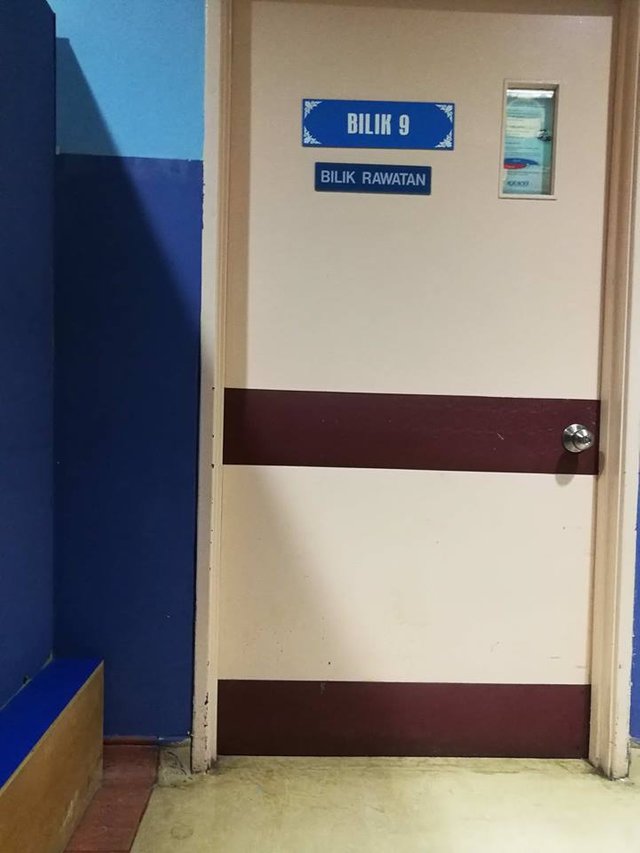 We then went for a quick date in my favourite cafe in Seremban, Chars. Both of us ordered our favourite mushroom aglio-olio. I needed to freshen up with a glass of iced long black while I ordered granny a glass of iced chocolate for her to down the pasta easier. It took her some time to accustom herself with the rich taste of chocolate.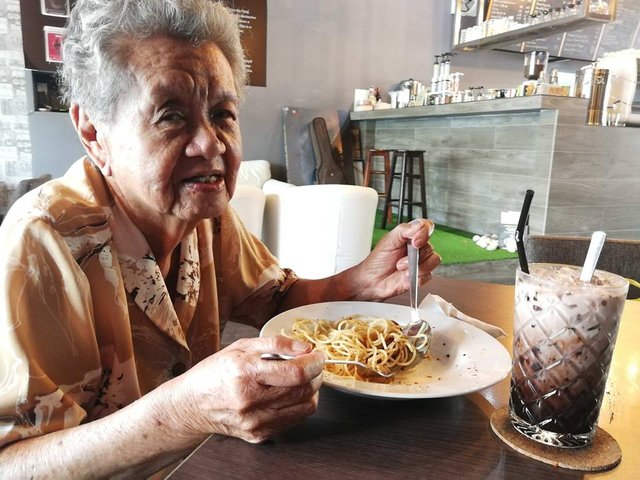 By the time I reached PJ, it was already 8pm. Tired, indeed. But I wasn't able to rest. I have mixed feelings about how 2018 is going to be in my career, granny's health, and relationship with other important people around me. I begun to plunge myself into a series of deep thoughts.
It is so scary how fast time flies now, on one point of time, I was in Melaka, and on another instant, I was in Sabah. Here am I now, waiting for my departure from Sarawak. The entire week has still been a dramatic up-and-down and more often than not, I have good contents, that I wish to write, yet I feel tired from work all the time.
19 - 24 March 2018
My fatigue now is already at a level where it knows no bounds. I am only thankful that everything went smooth. I know that pictures worth a thousand words, and I understand also that pictures are interpreted differently by different people. However, I would just summarize my week in pictures with captions for this week.
19 - 20 March 2018: UiTM Sabah & UMS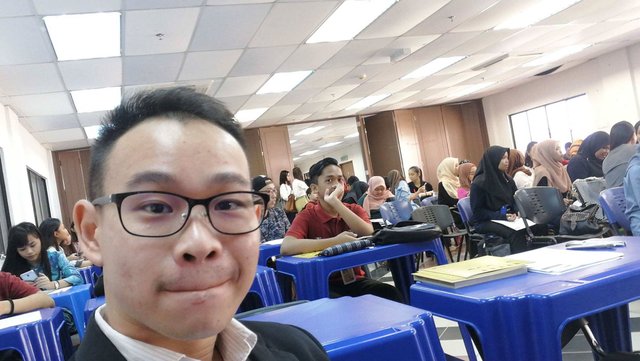 UiTM Sabah diploma students, taken while waiting for the crowd to build.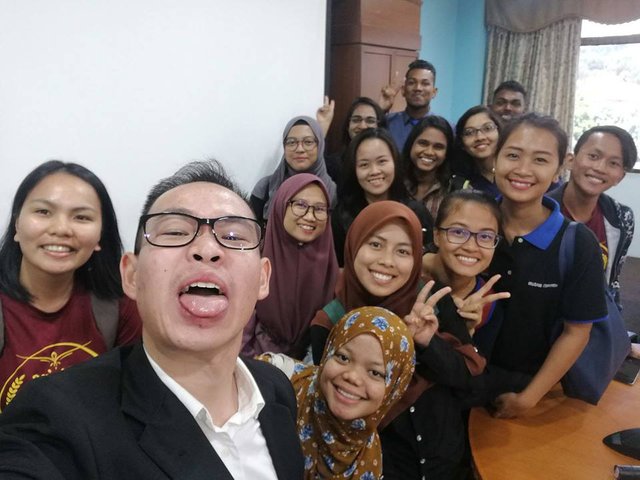 UMS students, taken after the talk about the values management accountants bring.
23 - 24 March 2018: UiTM Samarahan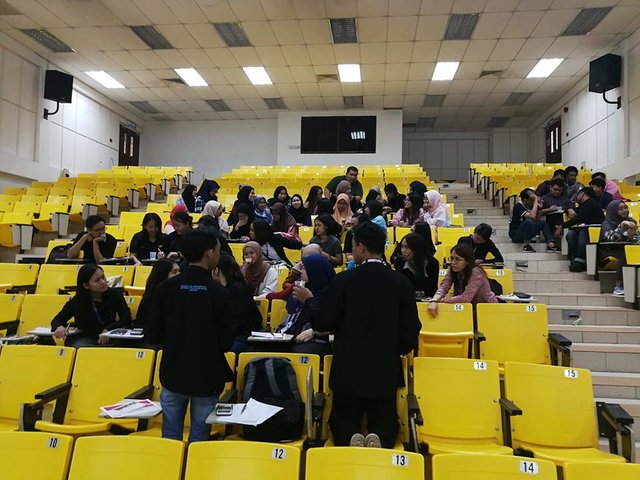 Diploma students are busy discussing production units for a mock business game we played.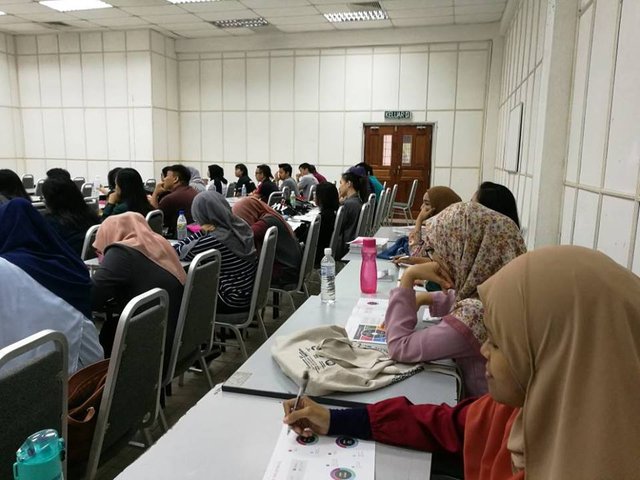 Degree students who came to hear about what CIMA is able to provide them in their career.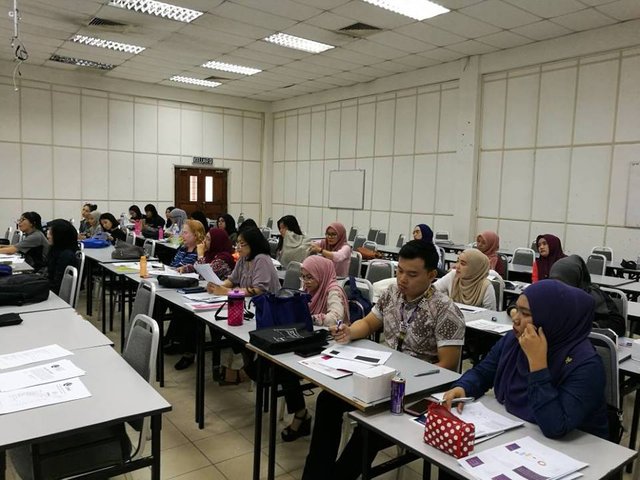 Degree students and lecturers who stayed behind after the first session to receive briefing on case study analysis.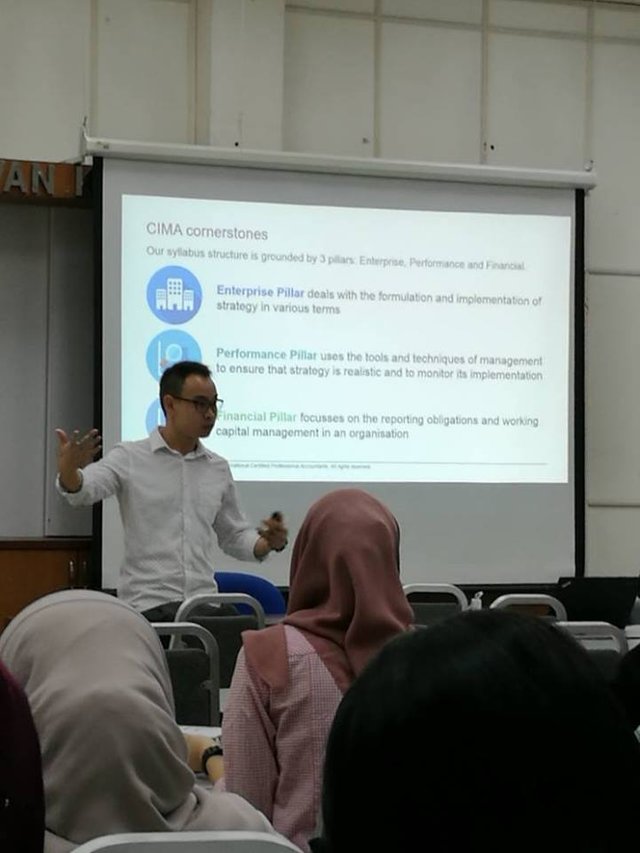 Alex caught in action, explaining CIMA syllabus framework overview.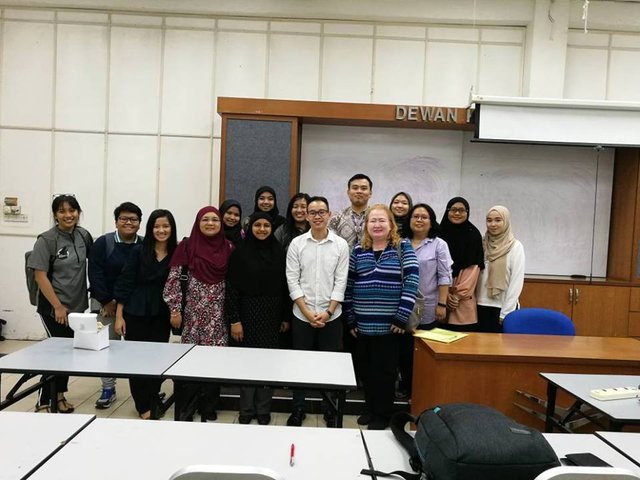 Goodbye photo taken before I leave the campus to rush for my flight back home tonight.
Reflection
Before I end, I just want to share one more story. It's a story about how passion could lead you to strive further in life. It is about these 3 girls.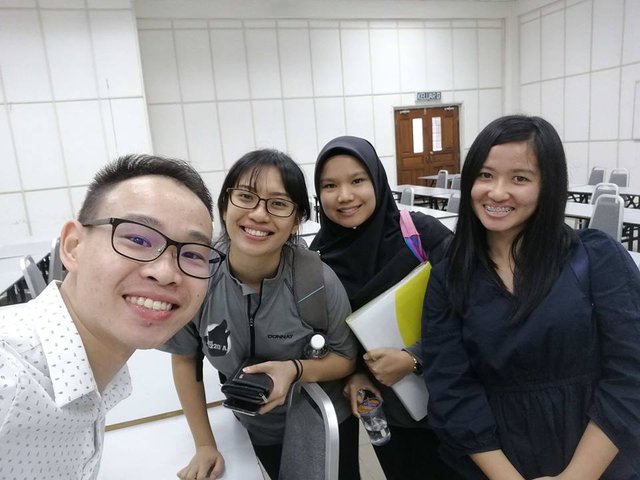 The story behind this picture was they were scheduled to sit for their exam in November 2017. Preparation has been done, but unfortunately their test center was closed last minute. All 20 of them who prepared for the exam were frustrated. I thought I would never see them taking exams again because they all have graduated. But before my visit to Sarawak today, I was informed by my campus PIC, we would be having 2 students who will fly from Kota Kinabalu, Sabah and another graduate from Kuching to attend for this briefing on the exam overview.
For those who are not familiar with the CIMA exam, the case study exam is released 4 times a year. Today is the day where their case study for May 2018 is released, and they needed guidance on how to read and analyze the case study. Since different exams have different case studies, they wouldn't be able to use what they know about their case in November 2017 for this sitting.
I was indeed touched at how passionate they are, especially those who took a day trip down to Samarahan JUST TO SIT FOR THE CASE STUDY BRIEFING! They are only fresh graduates, and the flight cost was not cheap. I was relieved at the end when these students told me, "Thank you Alex. It was worth flying in to hear you sharing your view on this case study."
I will never forget how these students came against all odds, just to sit for an exam. And with that, I will learn further to be better myself.
To you three, thank you so much for teaching me what it means by passion for studying. I have never seen anymore at this era, a group of students who are so hungry for knowledge, who sees the costs involved with passing a qualification as investments (everyone just wants an easy way out). I am all the more humbled, that I was given the chance to guide you. Regardless for your results later, I know deep down you will go far in life. May you all be blessed and keep the passion burning forever.