Hello Steeemit!
I'm happy to say that we've had another successful Adelaide Steemit meetup. We had a great turnout this month, especially on the day before a public holiday, and a AFL Grand Final Rematch being held at the same time as the meet.
We don't have 50,000 official members of the #mallsballers movement yet, @mattclarke's affectionate title for Steemit people who call Adelaide their home, or the as we like to call it, the Steemit Capital of Australia, and possibly even the Southern Hemisphere.
Here's a turnout of the handsome faces. Mine is behind the camera.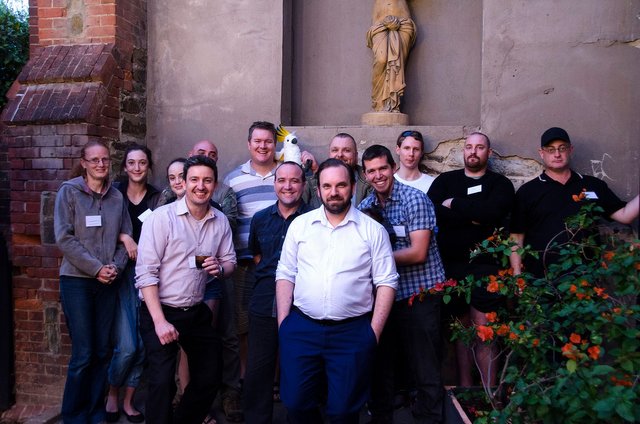 In attendance we had (from L-R) @minismallholding, @svitlaangel, @izzydawn, @lordnigel (front), @realtreebivvy (hiding in the background!), @mattclarke, @rustle (the birdthing on his shoulder) @ratticus, @nerdfury (foreground) @o07, (background) @exploreadelaide aka @timmm @julienkghost @thevillan and our newest Adelaide member, @shaidon. In attendance also (not pictured was @doop, and @holoz0r)
There is a distinct importance in introducing @rustle, who is off, now, travelling with @ratticus to Melbourne, and then beyond, to every Steemit Meet up he possibly can get to. For more information about @rustle, read this post.
Let's meet @rustle in more detail. Here he is chilling out with some food and drink: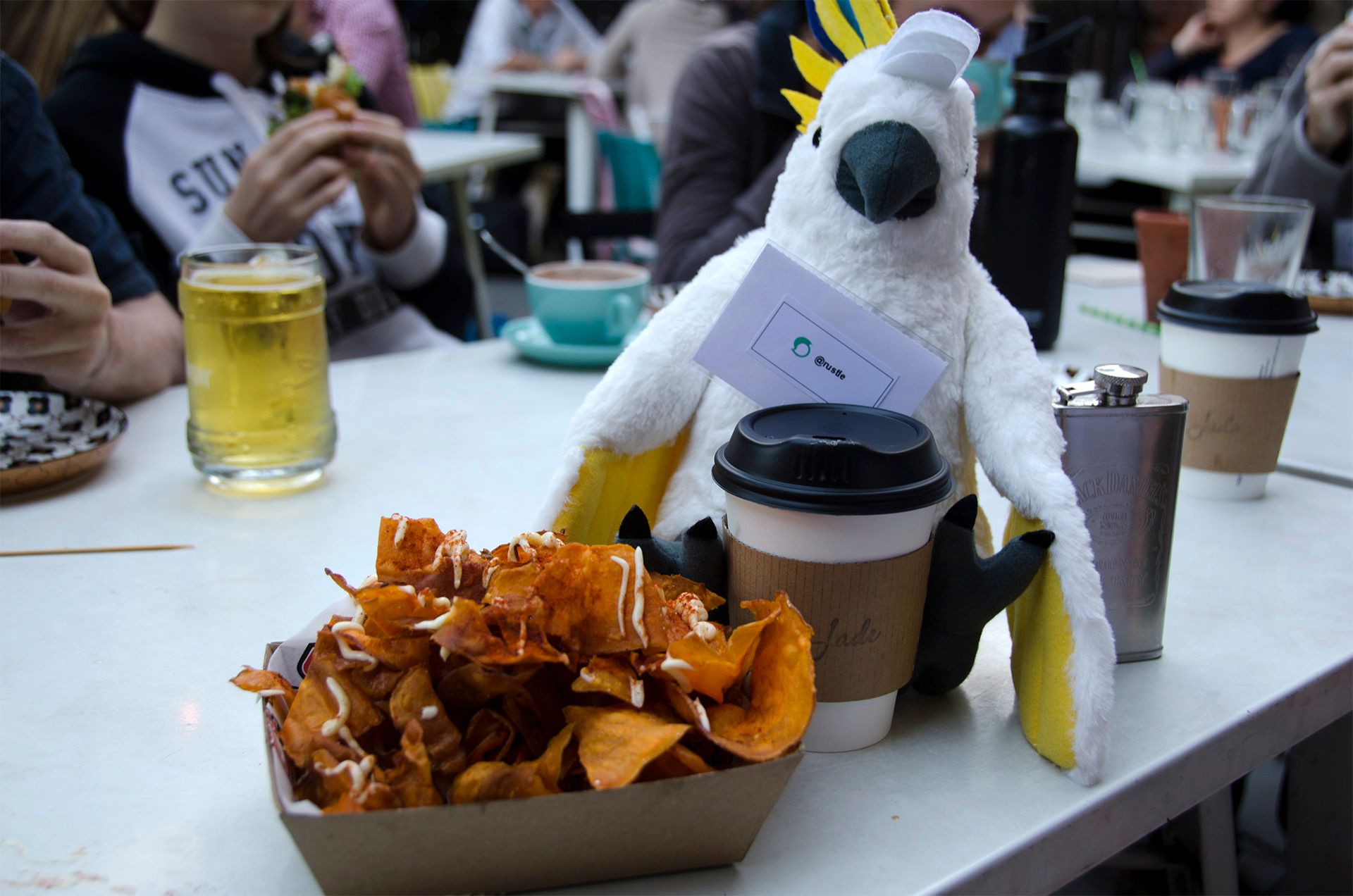 Here he is on his own: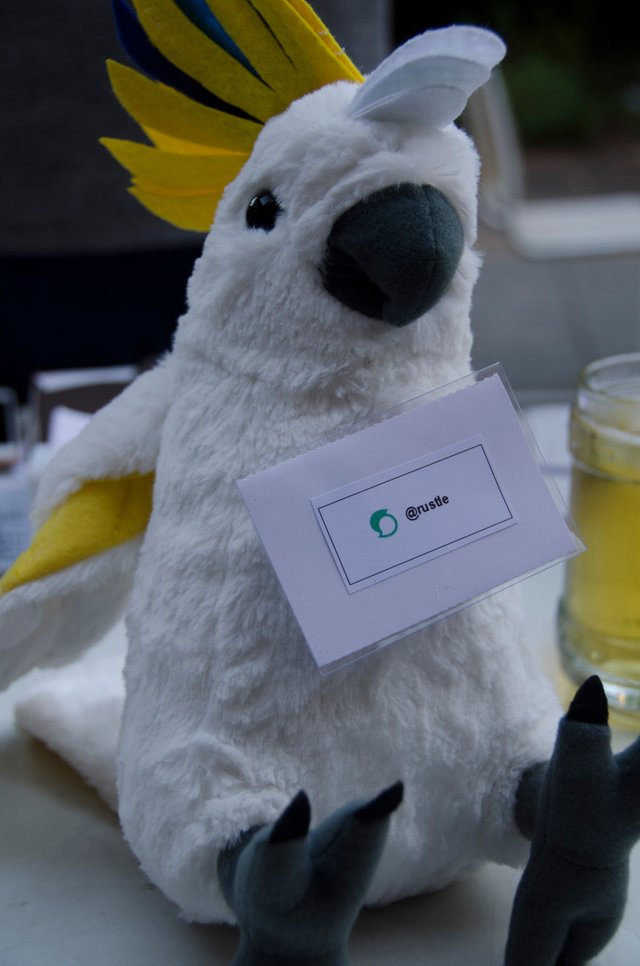 And you can't get more Australian than this: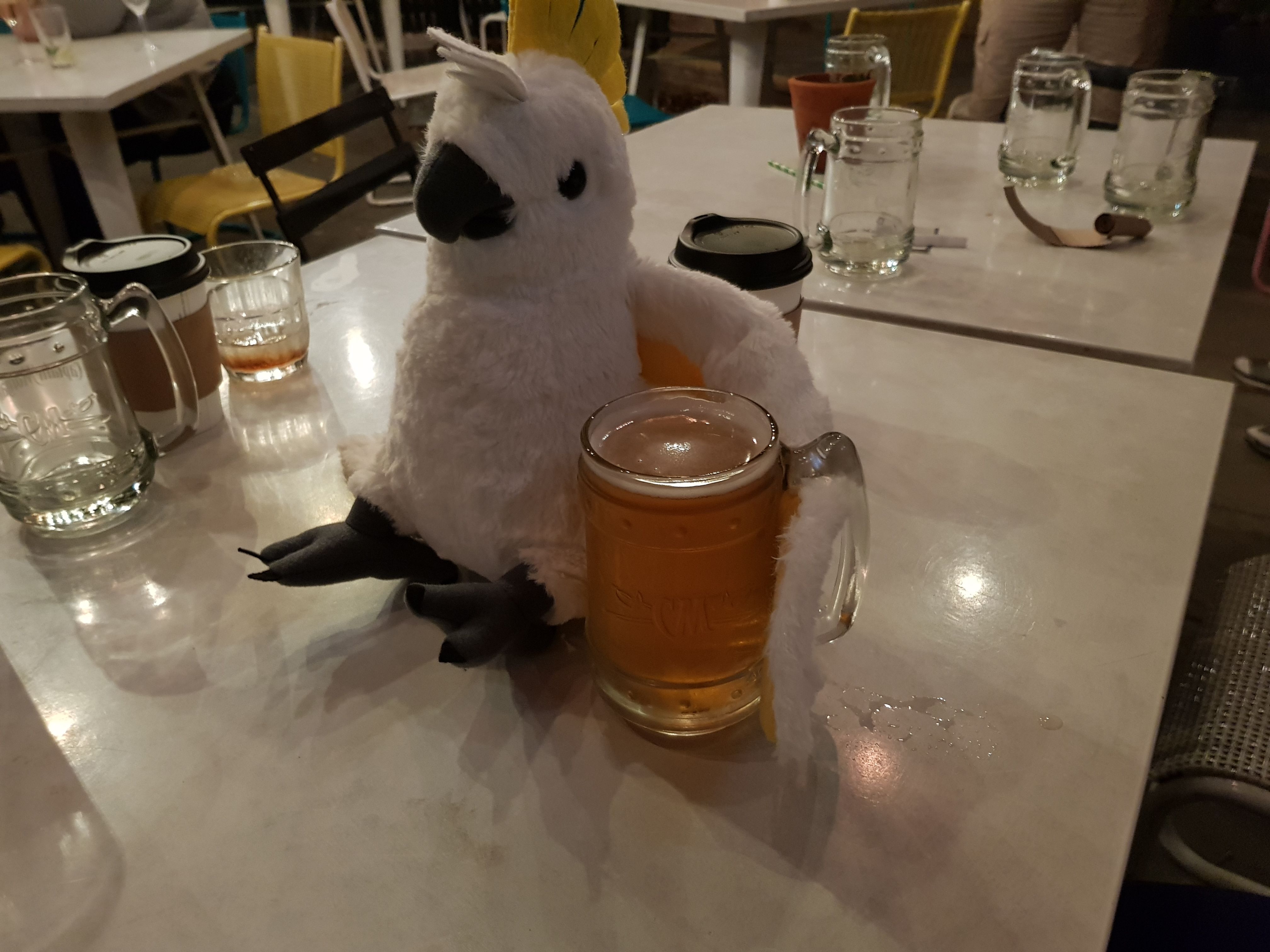 Be careful, or @rustle will try to steal your beer. Coming to a meet up near you, soon.
There was of course, plenty of time for selfies with @rustle, with the following taken: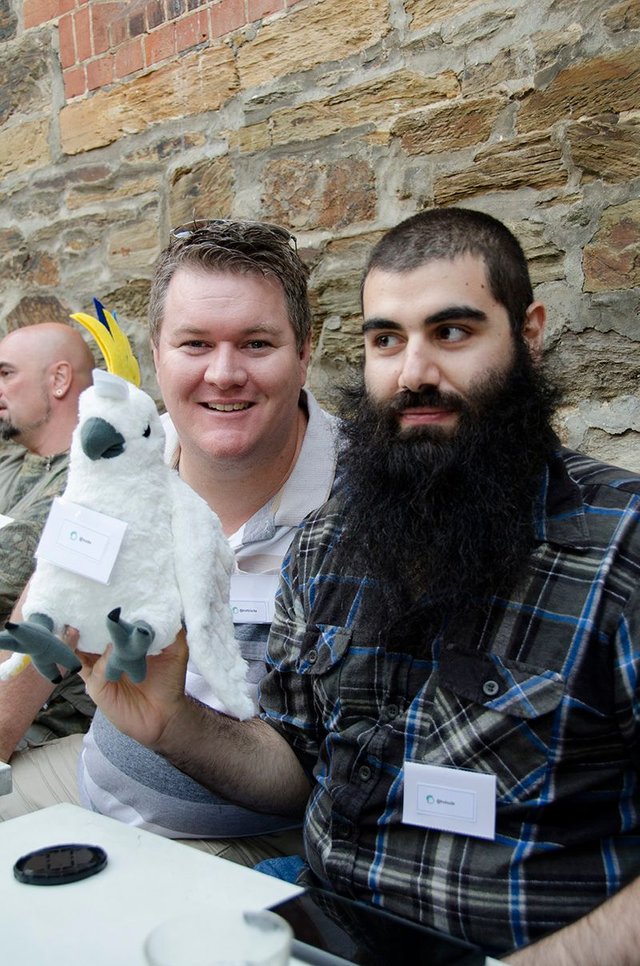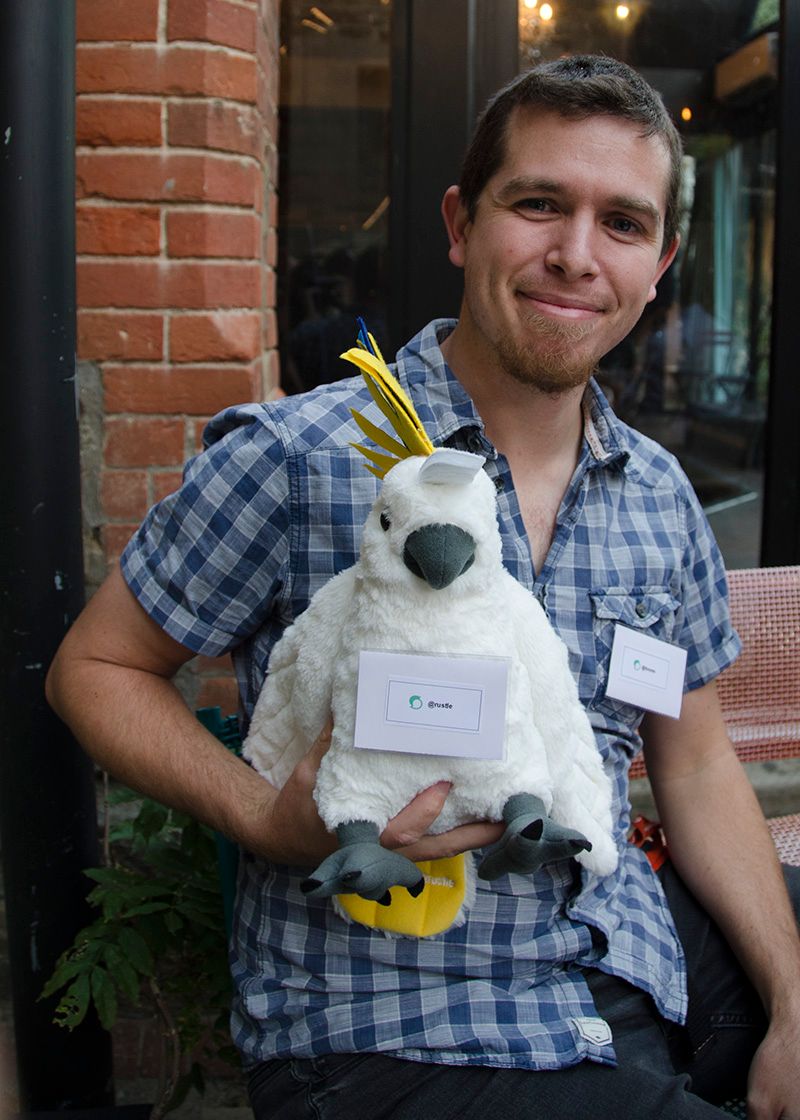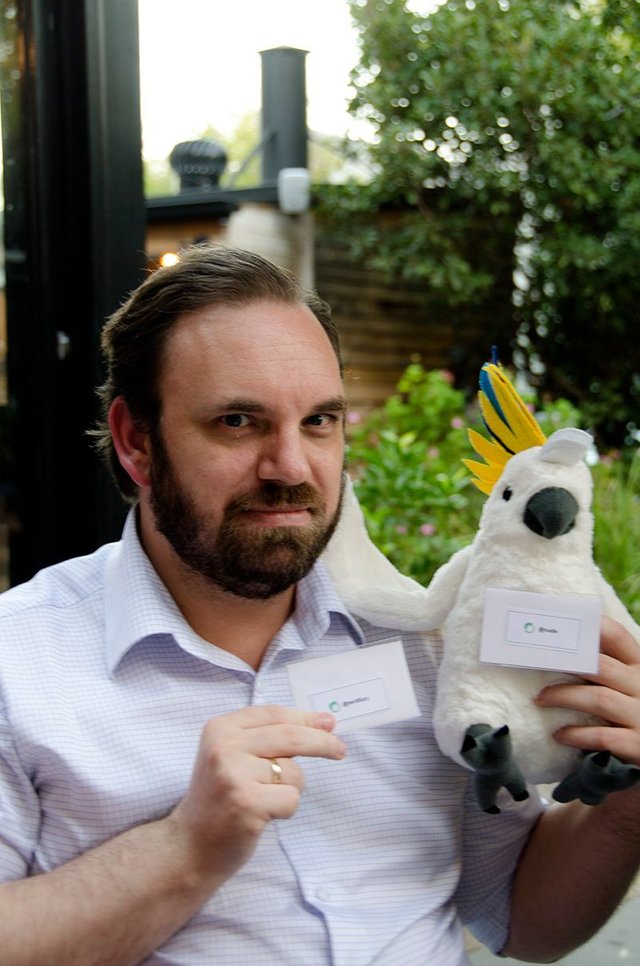 I'm sure we'll see more #rustleselfies on the blockchain soon.
Some excellent conversation was had surrounding the state of the platform, ideas for new content, and the sense of community. Its a really great vibe at these meets, and an incredible sense of community is present in each and every gathering. We hope to see even more new faces next time we meet.
As a reminder, we gather at the Jade Monkey, on Flinders Street, in Adelaide on the last Thursday of every month.
Again, I tried to live stream this meet up, but ran into problems with the streaming machine (my lowly Microsoft Surface with an i5 processor, an inadequate 8GB of RAM, and a penchant for bluescreening when the page file fills up due to so many dropped frames. You can watch a replay of the poor quality stream here: https://www.dlive.io/video/holoz0r/dba6a024-3332-11e8-9747-0242ac110002
The first few seconds are great quality though. :) Audio is consistent throughout, so you can at least listen to us!
Hope to see you all again at the next meet!
Thanks for your time!