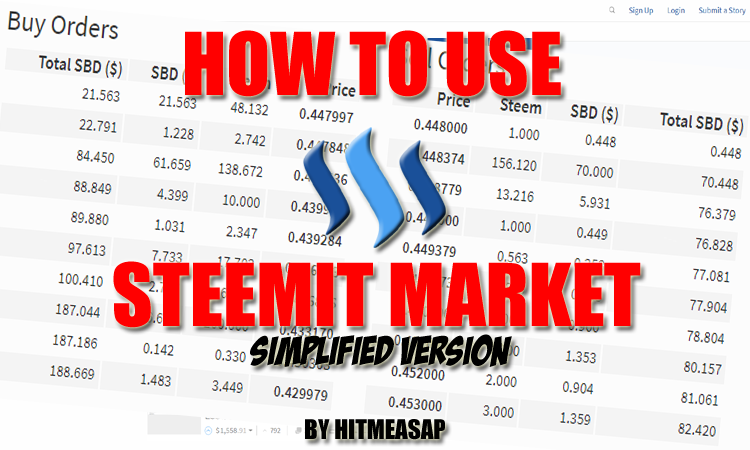 ---
Experts and advanced users can look elsewhere. This will not include any new information for you. This article's purpose is to with an easy-to-read format explain how users can take advantage of Steemit's own currency market to either sell or buy their SBD/Steem earnings. This Tutorial is written upon request.
---
Why Sell SBD?
Due to the increased value of Steem Dollars we've seen lately, I recommend everyone to sell SBD and buy Steem. When you get Steem you can easily convert them into Steem Power which increase your voting power. That is called Powering Up and can be done within your wallet.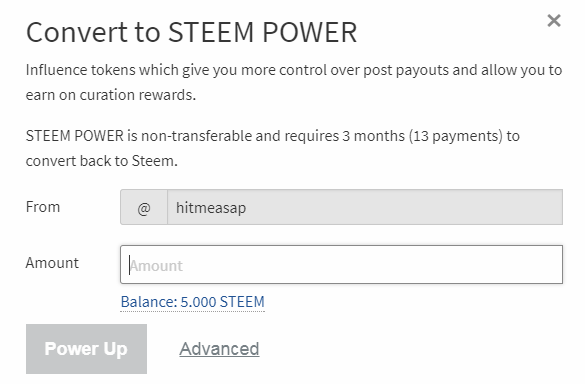 ---
Locating The Currency Market.
In the upper right corner, next to your profile picture you'll see an icon that takes you to a menu. Within the menu you'll find: "Currency Market".

This is the symbol you're looking for.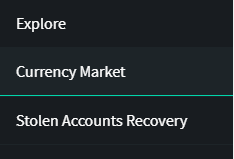 Currency Market is your target.
---
You Have Arrived To Your Destination.
At first glance you might feel confused or even discouraged. Much like @weetreebonsai did.

To reduce any potential messages on Steem.chat regarding this, I chose to publish this tutorial, upon @weetreebonsai's request. However, everyone is welcome to send me messages with any questions or concerns you might have. I respond to each of them, even though it might take time.
Numbers All Over The Place!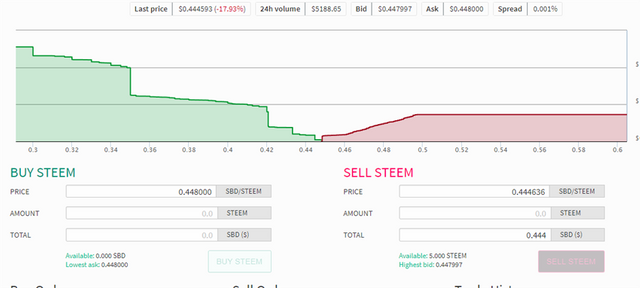 This is how the currency market looks like.
This Is How You Buy/Sell Steem/SBD.
You have two options. Buy or Sell.
If you're looking to buy Steem you do this: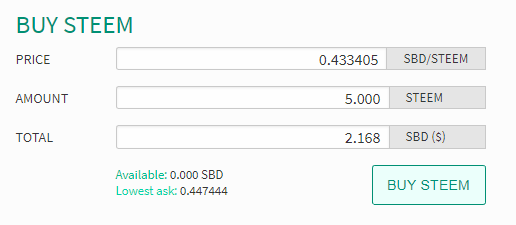 In the scenario above I've entered the amount of 5 Steem.
That's how much Steem I'm looking for. (The amount I want to buy.)
By clicking the "lowest ask" I will pay as little as possible for the Steem I want to buy.
When you've decided the amount you want you press "Buy Steem".
The other alternative:
If you're looking to sell Steem.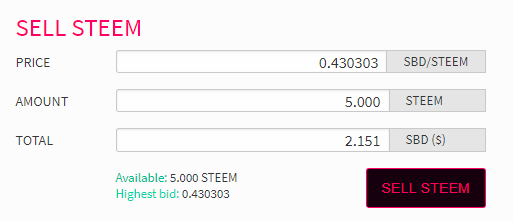 The procedure is exactly the same.
Alternative #1 will give me Steem for SBD.
Alternative #2 will give me SBD for Steem.
If you want to buy Steem for all your SBD you simply click "Available" and "Lowest Ask". - That will give you as much Steem as possible for the lowest cost.
The same goes for the other option. You'll then click "Available" and "Highest bid". - That will give you as much SBD as possible.
---
Got Steem?
When you finally have Steem in your wallet you want to turn it into Steem Power.

Here is my 5 Steem I have in my wallet.

Click on the balance and press "Power up".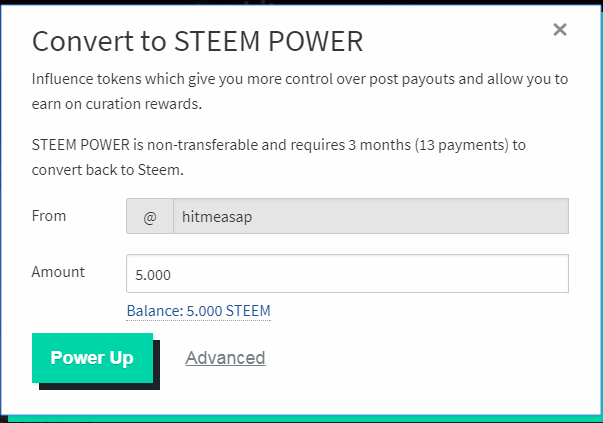 Enter the amount and press "Power Up".
---
You've Now Become Even Stronger!