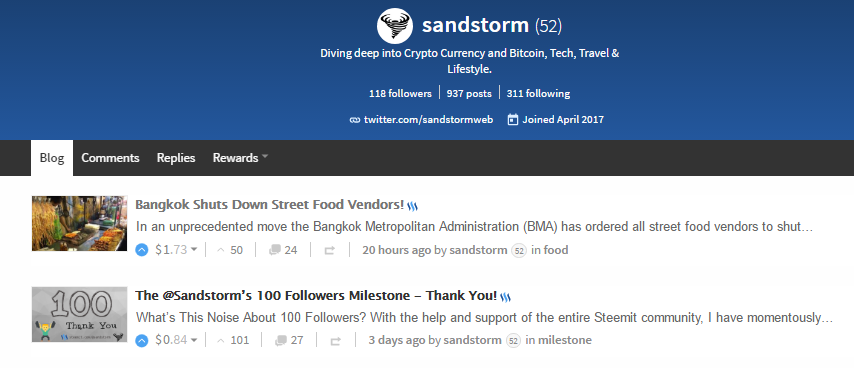 Just Two Weeks Ago @Sandstorm Joined Steemit.
@Anahilarski and I have known @Sandstorm going back to our days of domination on Google Plus. When I first joined Steemit back in August of 2016 I saw the similarities of Steemit to GPlus. So I knew that we would fit in well. Now I am seeing a few of my Gplus friends find a place here as well.
What I want to point out is how to quickly gain a food hold on a new platform like Steemit. @Sandstorm has done it brilliantly. I laugh because he used almost the same exact tactics as I did. Now I am going to go through a few of these techniques to help new users.
Tactics to Be Successful on Steemit.
Watching Steemit Users Like @BarryDutton and @Sandstorm Make Huge Waves Brings Me Joy.
I remember when @BarryDutton first started his Steemit journey. He was so hungry for knowledge and then put that knowledge he learned into action. Today he is trending at 14th on the SteemWhales site. One thing that I noticed about this list is that many of them do exactly what I recommend above. Put in the work and get rewarded folks. I know @Sandstorm will be in the top 50 trending accounts (Currently 393) in no time.