Vietnamese Steemian Meet up - First step for growing Community
There are a lot of communities in Steemit. Vietnamese just a new and small part of this platform but It is not less important than any one else. With just a short time, after a lot of efforts, Vietnamese community is rapidly getting bigger and bigger. We have planned to hold a meet up for a long time but since many reasons, it have not been held yet. With a great support of @dang007 from far away, we have just held a meet up successfully for steemians in Hanoi, Vietnam.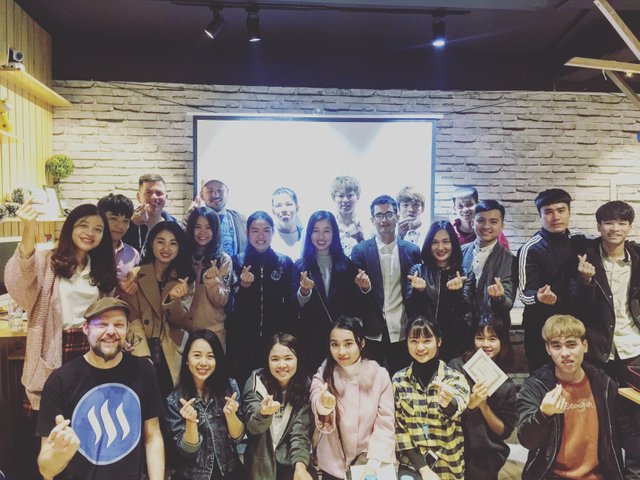 Vietnamese steemian meet up
---
The meet up was divided to 3 parts: Introduction, sharing and trainning.
---
Introduction
Recognizing the quick development of our community, and our newbies have faced a lot of problems since they started doing steemit such as losing password, account, dont know how to cash out, lacking of knowledge about steemit and the way it works,... That sittuation is a strong urge to hold second meet up. Not only for everyone meet each other but also for trainning them everything about Steemit.
In meet up, there were not only vietnamese steemian but also several foreigners join with us. We was really appreciate for appearance of @derekcowan @doctorcrypto @fronttowardenemy. Esspecially @derekcowan who even took a flight from Saigon to Hanoi to talk with us in meet up.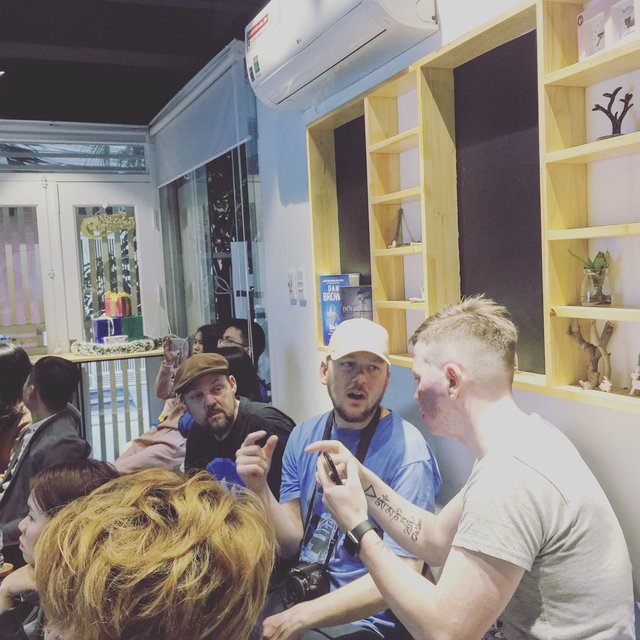 There special guesses
---
The meet up was so warm and comfortable. Everyone introduced themselves and told their own story about Steemit. Someones even thought Steemit was a scam since Vietnamese government did not accept cryptocurrency as a legit payment method and made cryptocurrency became so negative with every people. But now we are same hope, same motivation, we all want steemit develop more and be a greatest platform to change our life.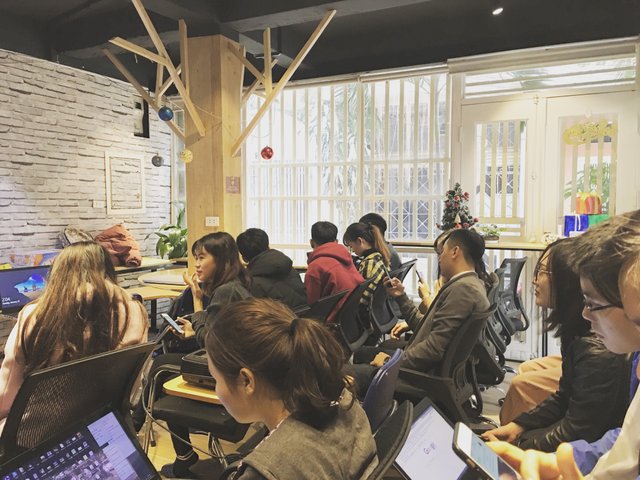 ---
Sharing
That was so great when @derekcowan and @doctorcrypto shared for us about their thinking of prospect of Steemit and showed for us how Steemit impacts to people living in poverty country like Vietnam.
Steemit is totally new with most of Vietnamese people. They doubt about Steemit's benefit. And wonder that if it is a scam or illegal. They talked about how we can make money with steemit and where money comes from, how to develop your blog, etc. They really did good job when inspiring us to greater efforts in this platform.
---
---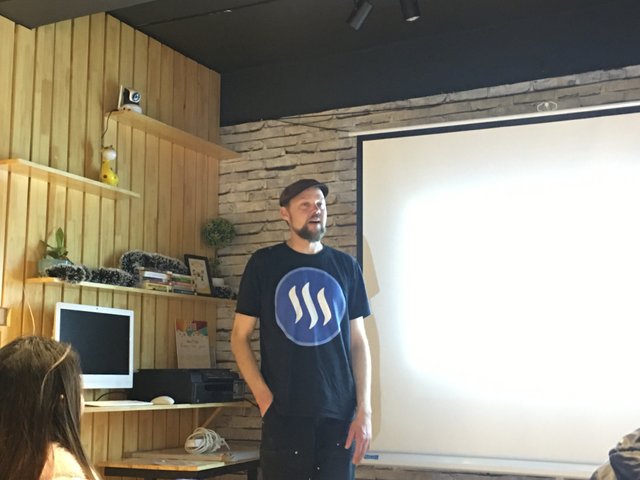 @doctorcrypto with nice T-shirt
---
Besides, We discussed about @curie to figure out why Laos and Thai communities were supported by @curie but Vietnam not. We wondered that why Vietnamese community so lonely in this platform. We are growing up by our own self with just only support of @dang007 from far away.

We also shared about tips to help newbie succeed in this platform. @hanggggbeeee brought for Vietnamese steemian several tricks as well as some websites they can use to do steemit more effective.
---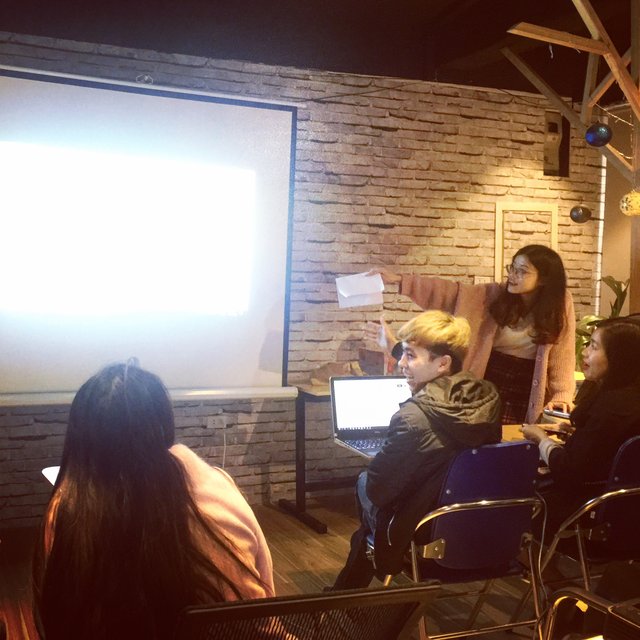 @hanggggbeeee was introducing about @qurator as a great system to encourage the development of original and quality content.
---
Trainning
This one was the most important part and also a main reason to hold this meet up. We need to train newbie how to do steemit well.
---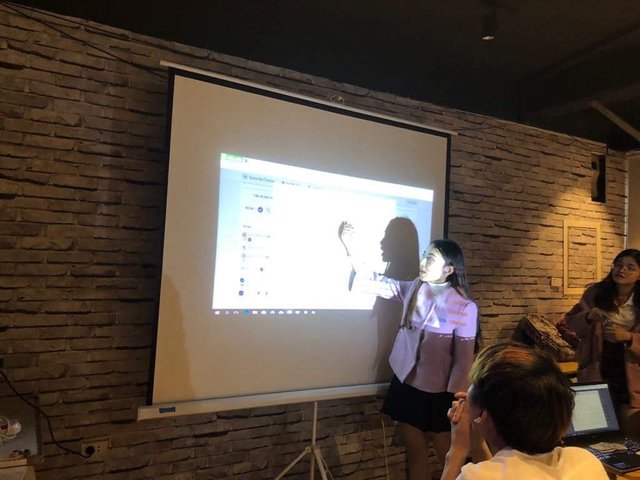 @a-alice was really succeeded in her turn. She was talking about booster with her huge experience of using it for a long time. Everyone paid attention in this part and learned how to check bot with a lot of tricks provided by @a-alice.
---
Cash out money was the most important thing we wanted to train newbie. We were welcome appearance of @nguyenthanh and @andynguyen. These two were responsible for this part. They explained and provided several ways to cash out by using bittrex, blocktrades,... Most of newbie overcame the embarrassiment and gradually got use to cashing out. But they still needed to learn about it more and we also planed for next trainning which just for cashing out.
---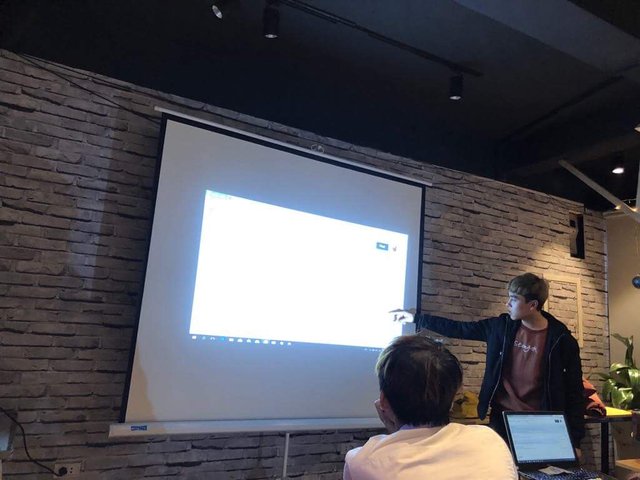 @nguyenthanh with cashing out trainning
---
@hanggggbeeee and @a-alice were sharing about Ginabot which everyone can set up in discord, on phone or pc as well, to get notification about every activity on Steemit.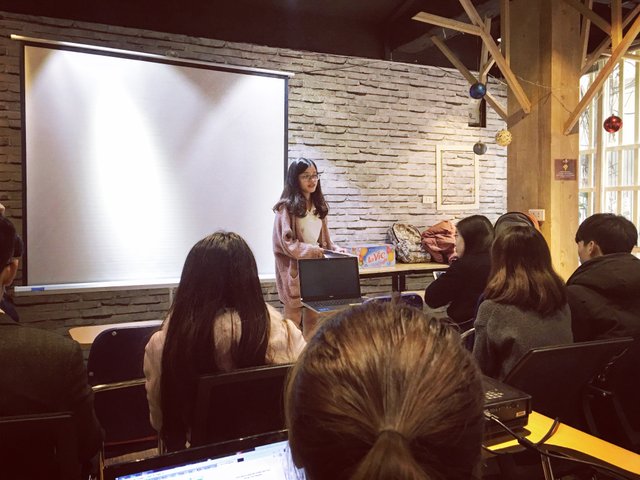 ---
Finally, the part that all of us expected the most was... calling @dang007. Lol. We were appreciate him and wanted to see him to say thank you. But he was so shy then he pretended that he already slept. So we just skip that part. :))
---
Reward
To finish meet up, We announced List of Rewards which had been prepared during a previous week. And winners are ones who are the most deserving.

Best Newbie Writer: @thanhquyen
Best Active Newbie: @thevn.darkstar
Best Helpful Writer: @hien-tran
Best Supporter: @nguyenthanh
Best Profesional Writer: @a-alice
Best Leader: @hanggggbeeee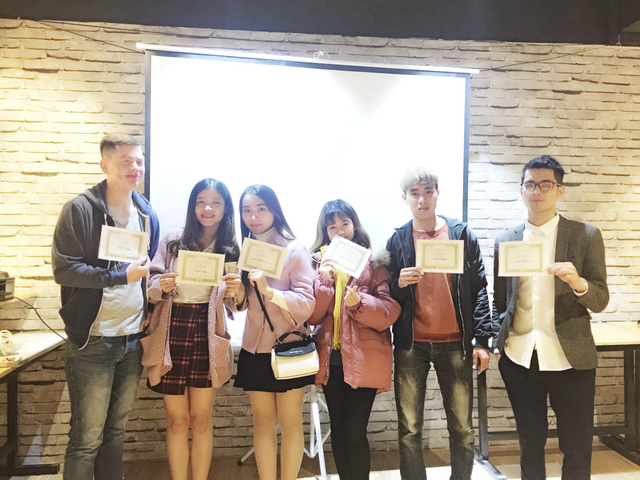 Winners
---
You guys can check "vn" tag to see how we are growing over here. Hope Vietnamese community will be paid attention and have more supporting from another communities. We will be one of the most important part in this great platform.

Thank you!
---
List of people join in meet up:
@hanggggbeeee @thanhquyen @huyenhara @dat-sergio @toan-geoffrey @tienxuyen @nhatdung @hoaiquyen @nguyenthanh @andynguyen @a-alice @hoailinhvictoria @derekcowan @haiyen2901 @pexea12 @kemice @little-princess @huongpham @hongnhat @huankevin @vukie @makeline @doctorcrypto @fronttowardenemy