I've consistently added to my SP since early June. Back then I wrote about an interview with CEO Ned Scott. Long story short I came away bullish on the prospects of Steemit. That hasn't changed.
Plus, I've Steemed consistently for three months now, giving Steemit the fair chance it deserves. Like anything good in life, the more you put into it, the more you get out of it. Steemit is no exception in my opinion.
So that's why I found myself buying a bunch of SP last night. @blocktrades, what an efficient service.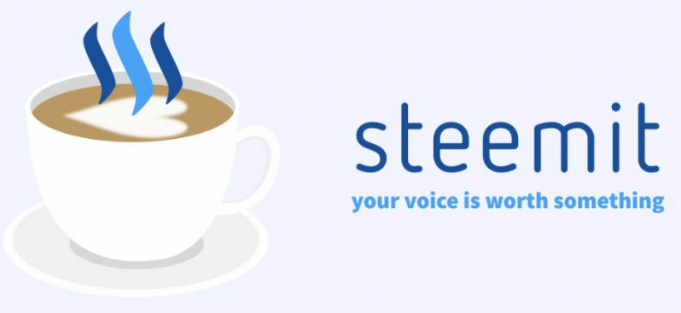 What I've found with Steemit is that it's a great place to find quality content, connect with the community, have your voice heard, and yes, even get paid for it.
There's other reasons to like it too. Steemit is growing like wildfire. Last November there was around 100k accounts. Now, less than a year later, it's around 325k. Wait till they start doing a little community building/marketing.
You also have to like all the steemtools being built around the platform. It's the power of open-source in real-time. You can market your articles with services like @minnowbooster and @randowhale. You can deposit some SBD and earn interest with @bellyrub. Plus he does marketing too. Can't live without Steemd. I'm also partial to SteemFollower and SteemVoter.
Really, that's just a small sampling of what's out there. I can't wait to see what they'll create next.
And of course @hilarski was all over it the day before. I like the vote of confidence.
The timing on my buy has turned out to be fortuitous. Perhaps some others reached the same conclusion as the same time.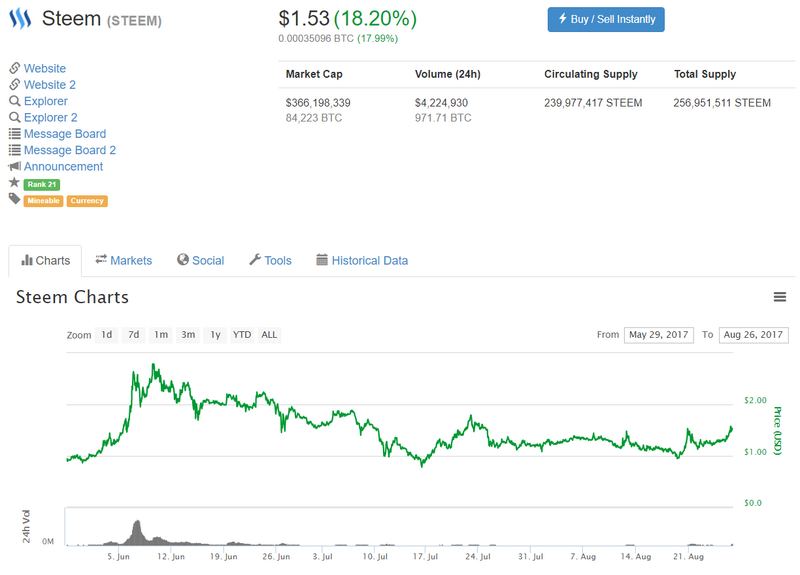 Even with the bump in price I'll still be adding to my SP.
I think it's worth at least $3 in the short-term and much more longer term.
Wouldn't be surprised to see Steem at $5 at year-end.
What's your prediction?
---
For more articles on cryptocurrencies follow me @g-dubs.
Buy Bitcoin, Ethereum, and Litecoin at Coinbase.
Mine with Genesis – use code jWxfye for 3% off
Need cash, got crypto? Try SALT Lending
Up your Steem game, try SteemFollower
Check out LBRY, the digital media library
Get crypto trading signals with CryptoPing
Donate to the cause:
BTC - 1PPKMT8XXjByqiTZP7rDt74PoLzFqDJtA6
ETH – 0x37b355299c18574eb0422e8563afa0d1232cfccd
LTC - LPa4dc5hX5YzAeLT7nRQ86FDbayTEWPyUG
DASH - XhFeGe65EyA3PajDDEQr8deTrV5bUcBkmg
Need help saving? Try Acorns