I sand corrected! I never thought it possible ever again to get this much for a SBD!
For those with memory remember the change HF 18 did with rewards. In short it changed the mix of steem/steem power to be only steem power and SBD. And the consequence showed very early a dampening on the price of SBD. It even sold for 80% of a dollar for a while.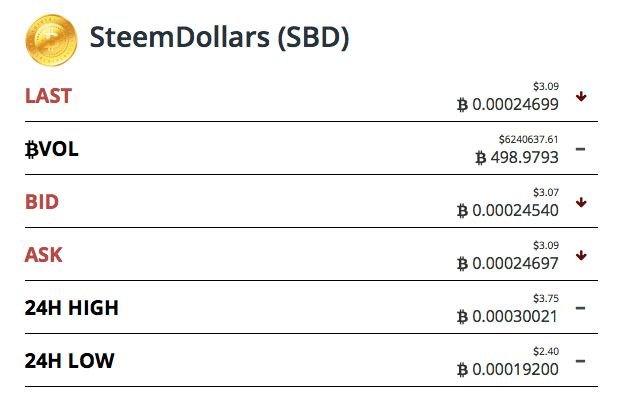 This will not last forever. It didn't last time and it will not this time either. Sell the SBD and buy something nice for it.
I just wish i had the energy to steem more and benefit from it.
Cheers!