Why does Steemit have to be the king of the Crypto platform?
17 Months ago it was the first time I had jumped into the Blockhchain, and that's when I recognized everything about Crypto. For social media and Flatform similar, when it only exists in the form of Ads. One of them is like Facebook, Twitter, Linkedin and so on, but all of them are limited to social media where everyone can share their daily news and anything.
Steemit!
When I recognize this Flatform, everything feels useless for other social media. How not, real steemit can give direct awards to its users. And it is proven that to date many people, especially in Indonesia, have benefited many people here, they buy cars, build houses, buy household appliances, and so on. It was clearly felt by people who use steemit Flatform.
But now many of them are turning to other platforms with various reasons, the reward system and the low price of Steem bored them to create content in steemit. Maybe it's one of the reasons for them.
Fact
After Steem's rise in prices in the past, a number of Crypto developers in various countries are trying to create Flatform they deserve Steemit, even today it has almost reached dozens of Crypto Flatforms created by them and the system used is almost the same as Steemit. Not a few of them are promoting their Flatform in Steemit. And a number of steemians are also curious about the Reward system that is implemented so that they also use it, even there are also platforms that are still in the testing phase, but some people still want to use it. They are thirsty!
But, in my opinion they have taken data or ways of working like media or Fleming Steemit so I mentioned Steemit is the King of Crypto platform.
Those developers and investors have created a lot of the latest platforms, but for me none of them has a better and more perfect system like Steemit. Until now, Steemit is the future of Flatform Crytcurrency.
Why does Steemit have to be the king of the Crypto platform?
Yes, you can say that steemit is a media that can create jobs and all companies are in it. This means the following:
I say in steemit there are several companies that some steemian can work there, namely like @esteemapp | @utopian-io | @dtube | @busy | @steempress | @dlive | @fundition | @sndbox | etc.
Imagecredit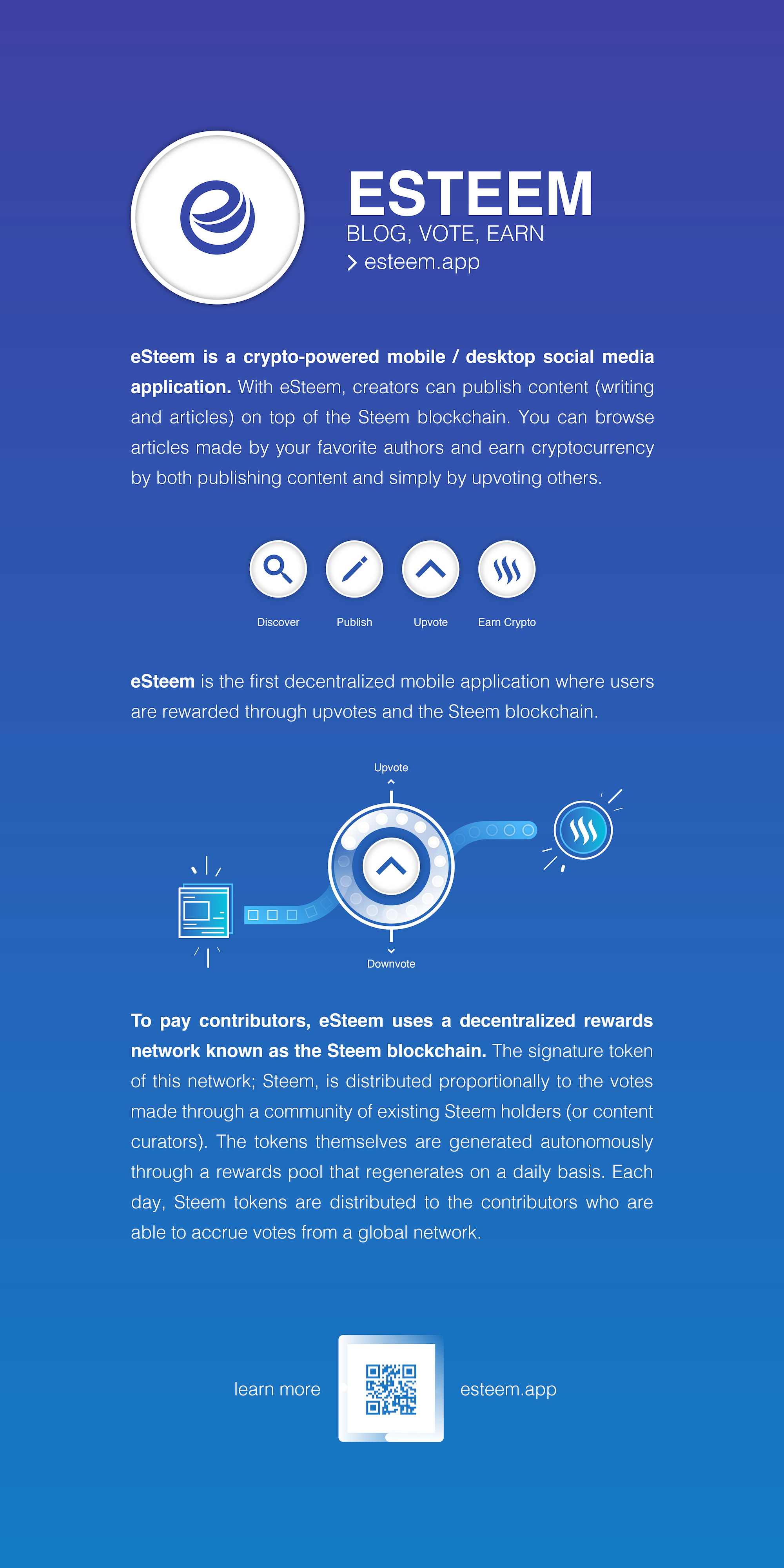 Well, here all the steemian can work by creating content that is in accordance with what is regulated by the institution, because each platform has its own rules.
---
---

info@esteem.app
Homepage | GitHub | YouTube
Telegram | Discord