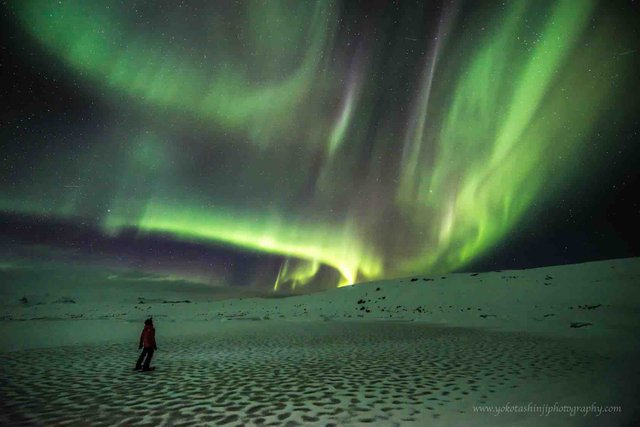 It happened In Iceland!
Can't explain how I felt as I saw this in real .
There was no one around me .
The lights were aggressively dancing on the sky but it was totally silent .
Every time I see this magic , I'm impressed .
I will never get bored of it .
アイスランドでこの現象が起こりました!
オーロラです。
これを実際に見たときの感情は言葉に表現することができません。
その光は上空でとても激しく、踊っているかのようでしたが
しかしとても静か。
このオーロラを見るといつも感動します。
決して飽きることは無いんだろう。