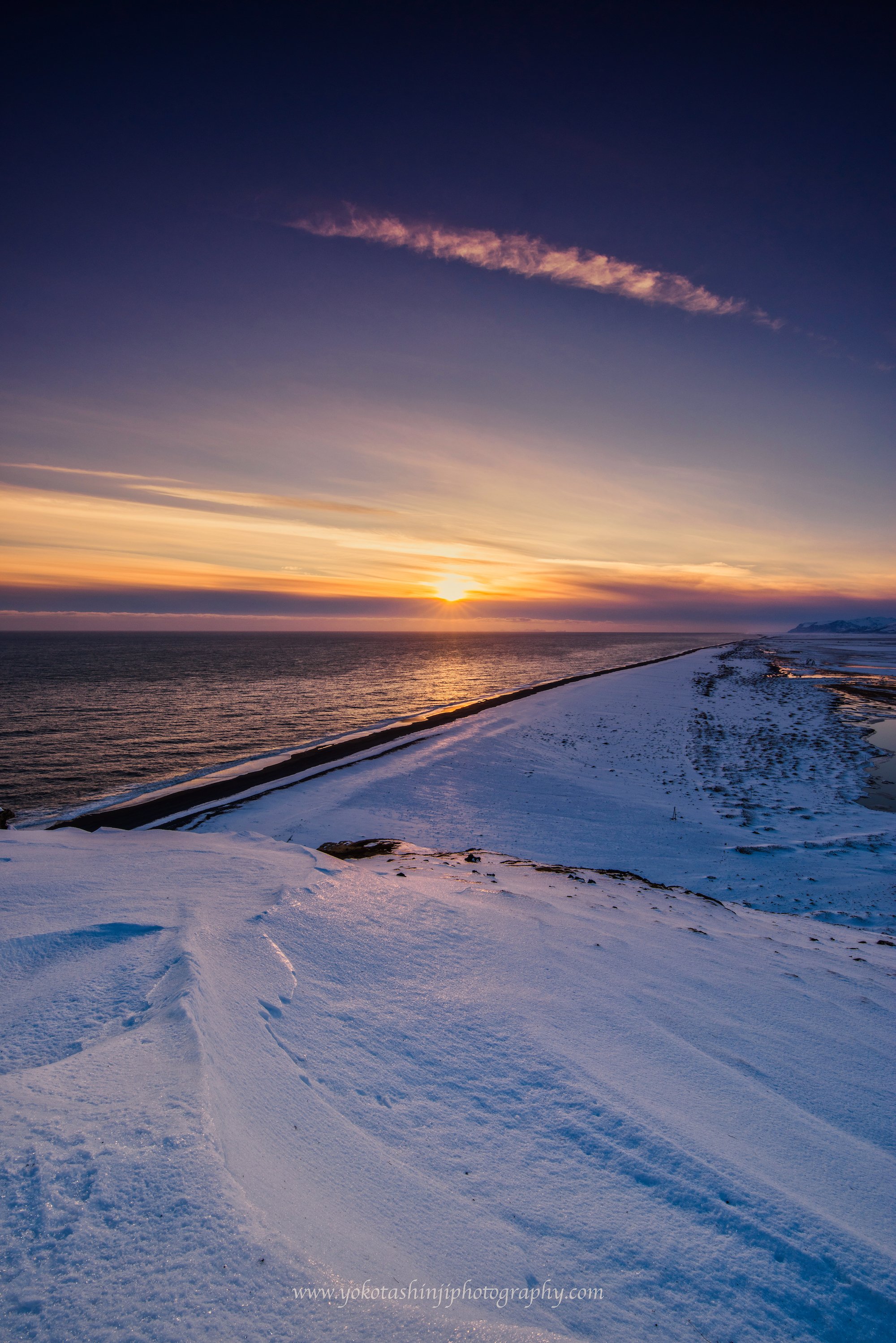 This is one of the most beautiful sunset in past few days .
It happened at Dyrhólaey , the light house beside .
When you look at East , you will see beautiful beach towards Vik town .
When you look at west , you will see this beautiful black sand beach.
Unfortunately the snow covers on the beach so it doesn't actually look Black
but still amazing view .
I wish I could see the lights from here someday soon !!
ここ数日での素晴らしい夕日です。
これ Dyrhólaey という灯台のある高台から撮影しました。
東を見るとVikに続く広大なビーチが臨め、
西を見るとこの長い海岸線がずっと向こうまで続いています。
海岸の小石が黒くブラックサンドビーチと呼ばれています。
残念ながら今回は雪に覆われているので黒くはないですが、
それでも素晴らしい景色です。
近々ここからオーロラを眺めれたらなと思っています。