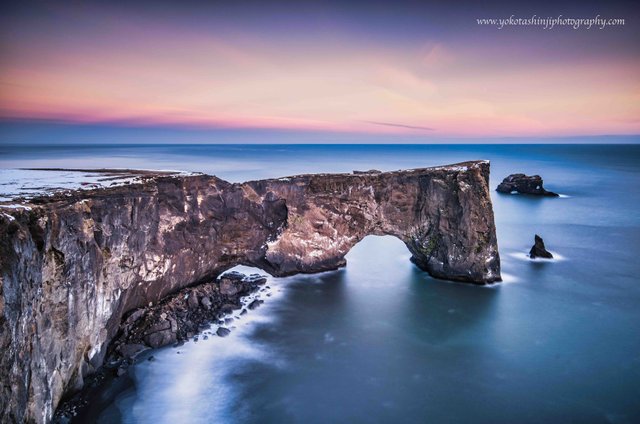 Here I come one of the most beautiful cliff Dyrhólaey in Iceland .
This is located in south of this Island and only one hour rive from
Vik .
There is a white lighthouse on top and you will see this
beautiful cliff !! It's absolutely gorgeous view .
Nature is really good at creating an Art .
ここはアイスランド南部Dyrhólaeyという崖っぷちに来ています。
ビークの町から少し西へ一時間ほど車を走らせた場所に位置します。
ガタガタ道を登って行くと頂上に白い灯台があり、そこからはこのような
素晴らしい景色がのぞめます。この地形本当に凄いですよね。
自然て本当に芸術を作りだすのがお上手。
今回は東方面を撮影しましたが西側も綺麗なんです。
次回は西側の写真をアップしますのでお楽しみに!!