DAILY STEEM REPORT JULY, 10TH ★ STEEM 1.48$ + 2120 New Accounts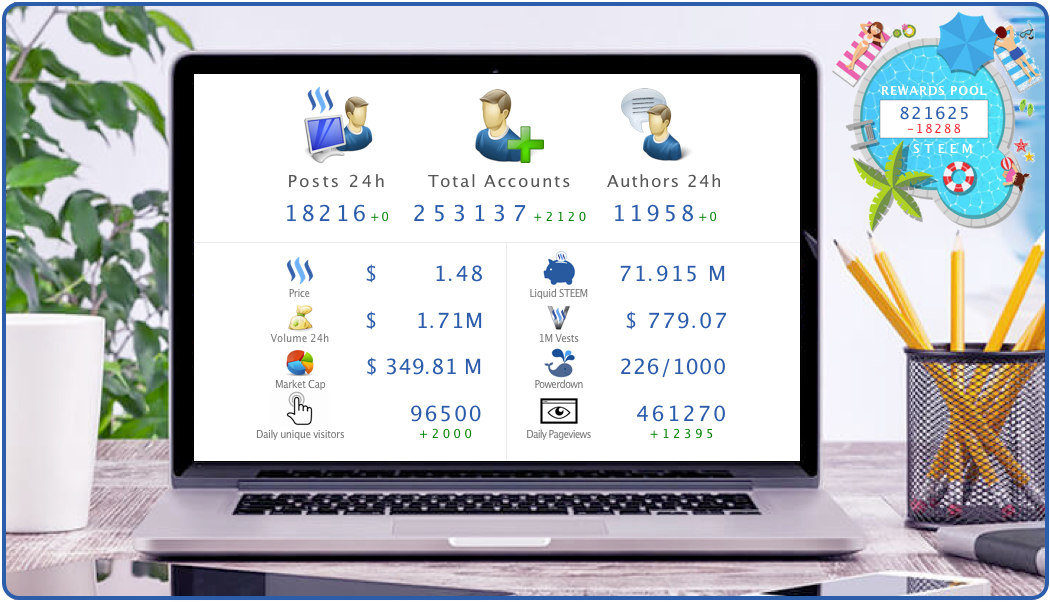 Earning and Voting like a Boss? Like to be a Whale? + FREE SBD GIVE AWAY !!!
Today I like to introduce @minnowbooster !!!
@minnowbooster is an ATM for Automated Delegated SP Leasing, providing minnows with the much needed STEEM POWER BOOST to be able to have a greater influence and effect on the platform. Kind of like leasing a Ferrari for a week, you can similarly lease delegated SP and become a dolphin or whale for a week to accelerate your reputation and esteem in the community.
So if you are a Minnow and have no influence at all @minnowbooster is for you!
And there is more! If you are a Minnow ( REP UNDER 35 ONLY !!! ) and Re-Steem this Post and mention the word "@minnowbooster" in the Comment's I will give you some SBD for free so you can use @minnowbooster !!!
For more info and how to use @minnowbooster please visit:
https://steemit.com/minnowbooster/@minnowbooster/introducing-minnowbooster-beta