Yesterday I finally got the last components for my computer (my Christmas gift to myself). I had wated 3 months for it to get out of customs as they wanted bribes to let the computer get processes. This generally happens in South Africa, so I was actually surprised when they finally let it come through. Currently these lovely people are being charged with corruption and bribery and will be in court next year.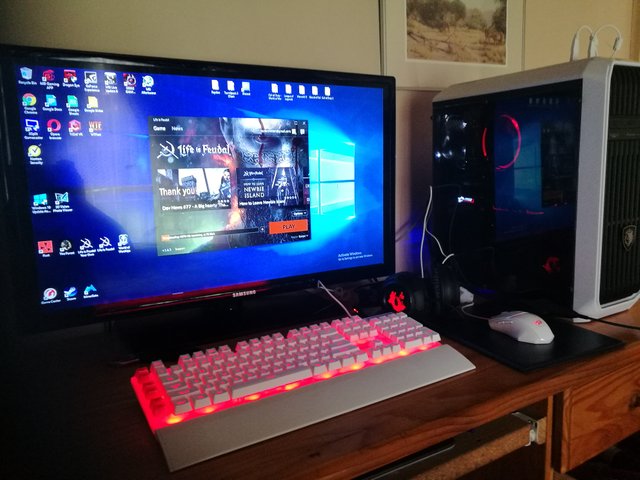 So putting all the negative aside, this is how the pc looks on the outside with all its accessories. I have fallen in love with this pc. So you probably thinking, what games am I going to play? Well I don't game as much as I used to, only play games when my friends ask me to join them. So I am mainly using the pc to mine.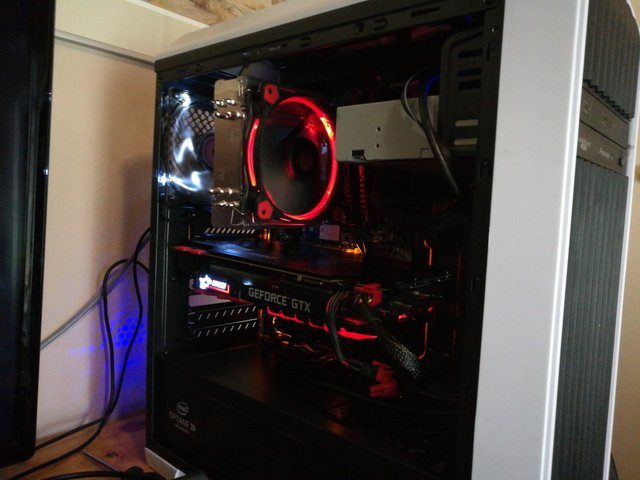 This has been the very first thing I have actually spent my money, made from steemit, on. Most of the money I make on steemit goes to my family and savings. So I just want to say thank you to all those who have supported me, a special thanks from me and my family :) without your help... well I don't know where we would be right now. Image credit
If anyone has some great mining platform suggestions please let me know as I am looking for some areas to mine that will get the most from.