Steemit just hit the Top 1000 Sites in the World!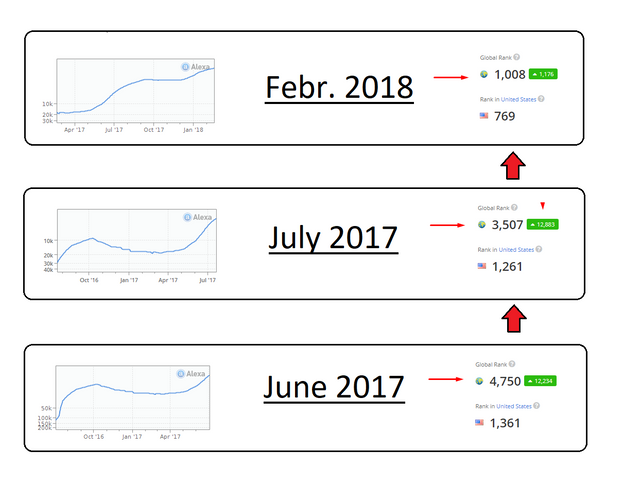 What is the Alexa Rank?
Alexa Traffic Rank
An estimate of this site's popularity.
The rank is calculated using a combination of average daily visitors to this site and pageviews on this site over the past 3 months. The site with the highest combination of visitors and pageviews is ranked #1.
Updated Daily
We are climbing and climbing in chart.
Our site is getting more attention, more members and is more procductive then ever.
I made two posts last Year June and July. Look how well steemit is grown over the last year until now. The Rank with the Arrow shows the Global rank of steemit and below the Rank only for US. It looks very good for us we are always making progress.
Have a nice day people!