Lately, I have been playing around with some of the many new "toys" (apps) out there, which we can use to make the Steemit experience more fun and enjoyable.
In doing so, I have visited a number of different users' blogs — users I don't often come into contact with.
After visiting a few posts from long-term Steemian @stellabelle, I was checking out my followers using the "SteemSpectacles" site; possibly now the best alternative to @mynameisbrian's now defunct "Dead Followers" site.
As expected, close to HALF my followers are "dead." Quite a few more are "ghosts;" they are active on Steemit, but not actually visiting my blog.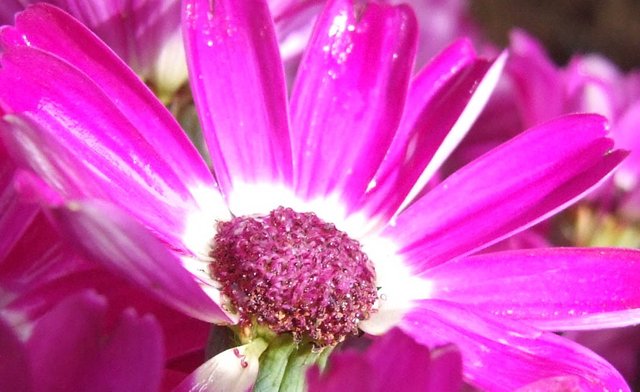 This flower is NOT dead!
But how many are really dead?
I think what's important in this context is to consider that a good 90% of those "dead" followers appear to have between a couple and roughly 15SP to their credit. Of course, 15SP also happens to correspond to the "opening delegation" someone gets when creating an account through Steemit, Inc.
So basically, these would appear to be accounts of people who opened a Steemit account (perhaps at the recommendation of a friend), looked around a little bit (or not) and then never came back.
Does that really make them a dead follower?
From where I am sitting — which includes a lot of years in marketing and sales — they don't look like "dead followers" to me, as they were NEVER ALIVE, in the first place.
In marketing speak, those are more like "abandoned shopping carts," on commercial web sites.
So when we talk about Steemit's "retention problem," those probably should be removed from the equation, first, before people throw "dramatic and tragic numbers" up there for everyone to get alarmed over.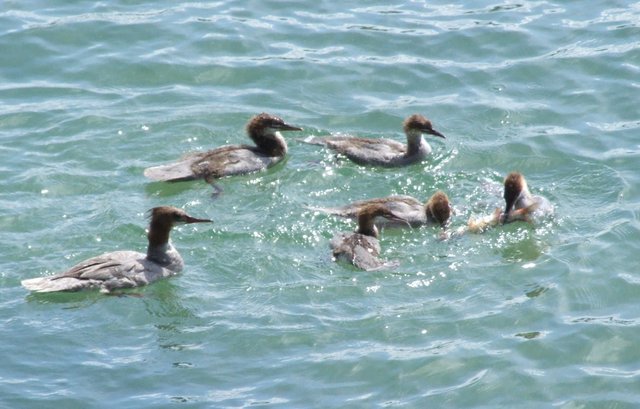 Who are these ducks following?
The Importance of Knowing Your Followers!
The true "value" of examining your followers through an app like SteemSpectacles is to gain understanding who is active and engaging, and who is NOT.
I have long held that if you're an active social media users, how many followers you have is far less important than who those followers are.
And, unless you have an inordinately large amount of time and energy, odds are that few people can effectively "keep up" with more than about 150-200 people. So that should really be your focus, unless you're mass marketing some kind of product or service that's dependent on having massive reach for an "external" thing.
But Steemit (so far) is mainly an "internal focus" web site... whether by design, or just as a result of "how things turned out."
Besides, I can't even tell whether external people are reading my posts because we (a) do not have a page view counter and (b) there are no "by account" site analytics here. So even if I posted to my Facebook page and 2000 people came here to read the post, I would never know about it!
Anyway, with @steem-ua becoming more of a "thing," it's probably a good idea to go through the list of people you follow — especially if you've been here a long time — and "prune out" any truly dead followers, and any of those "minimum value" accounts you might have followed because they posted a promising introduction... and then nothing else.
Or even because — in a moment of madness — you were once upon a time caught up in follow-for-follow fever.
And yes, this stuff takes time. But ultimately... wouldn't you prefer your feed to just serve up recent content by people you actually care about? I know I would!
How about YOU? How many followers do you have? Do you know how many of them are still "alive?" Do you CARE about weeding out those who are no longer active? Leave a comment-- share your experiences-- be part of the conversation!

Posted via @steempeak. If you haven't tried SteemPeak yet, you really owe it to yourself to give this "modern" view of Steemit a try! Just go to SteemPeak.com and give it a test drive!
(As usual, all text and images by the author, unless otherwise credited. This is original content, created expressly for Steemit)
Created at 180907 23:25 PDT