—

Stats, Voting Power, Upcoming Rewards, and More!
I discovered SteemWorld.org a little over a month ago, I check it multiple times a day now. This is such a useful website for anybody that is on Steemit. @steemchiller has done a wonderful job with this one, much thanks to him for his hard work. Be sure to go show him support after you fall in love with Steem World.
—
Using Steem World is very simple.
You do not need to sign with your Steemit password.
—
You just use this url :
https://steemworld.org/@USERNAMEHERE
—
Be sure to place your profile user name at the end of the url, or whoever's name you wish to view stats on. You can search anybody, that is what is so awesome about Steem World.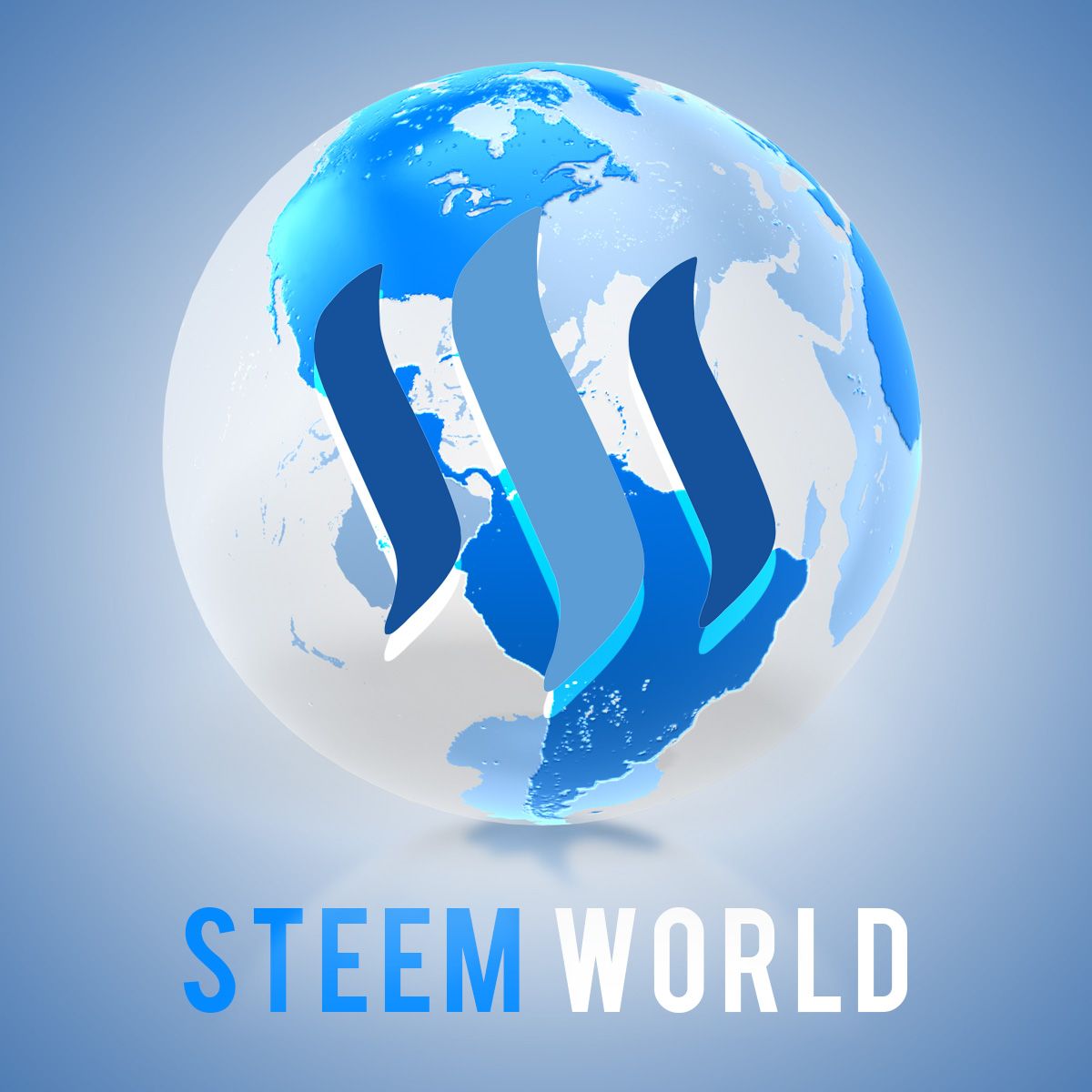 What you will see upon arrival
—

(above) Your voting power and daily rewards.
—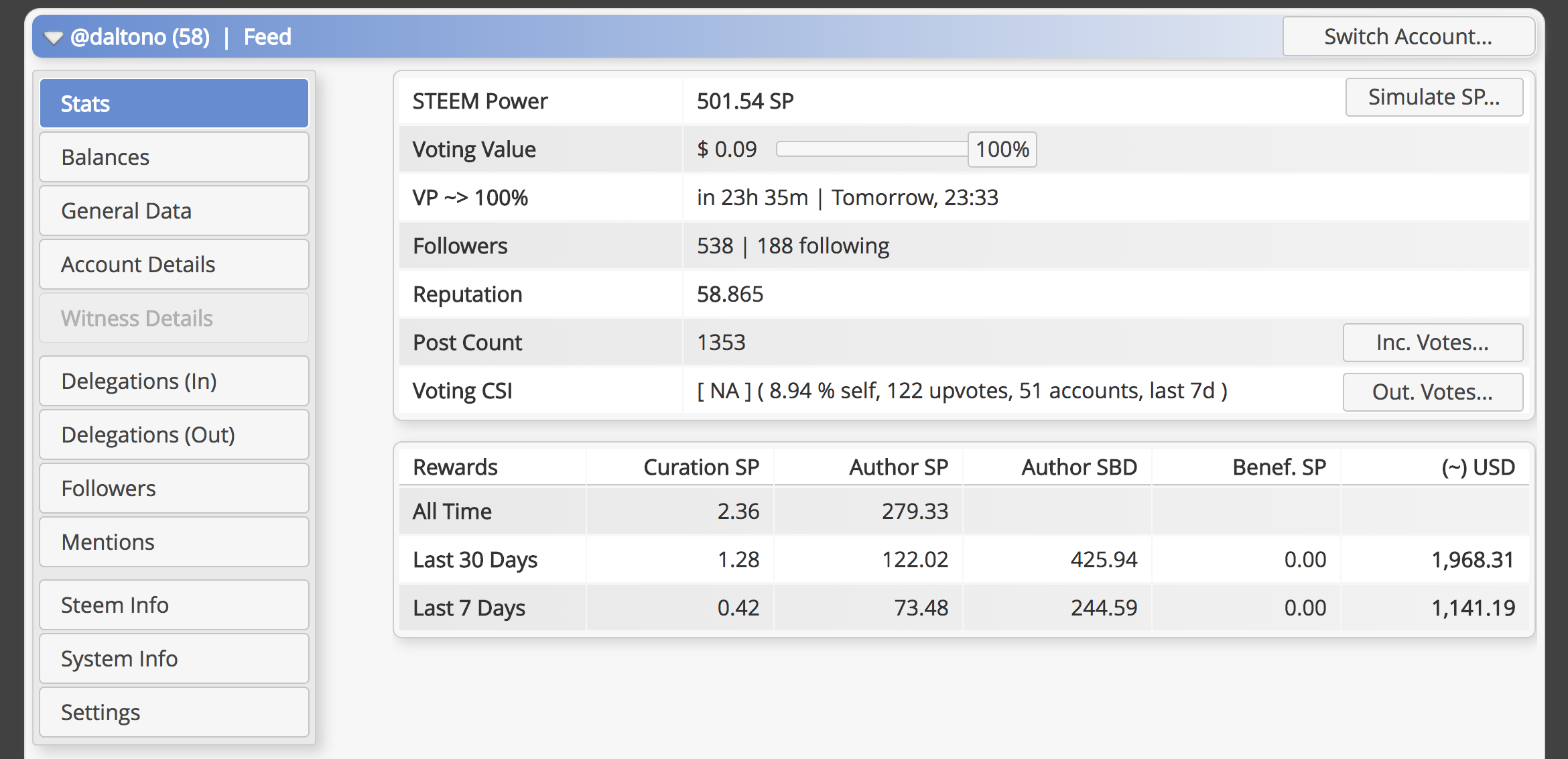 (above) Profile stats
—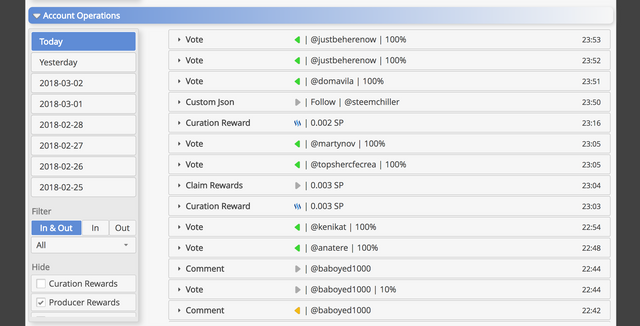 (above) All account activity. Votes/Comments/Resteems In & Out, Rewards, and more.
—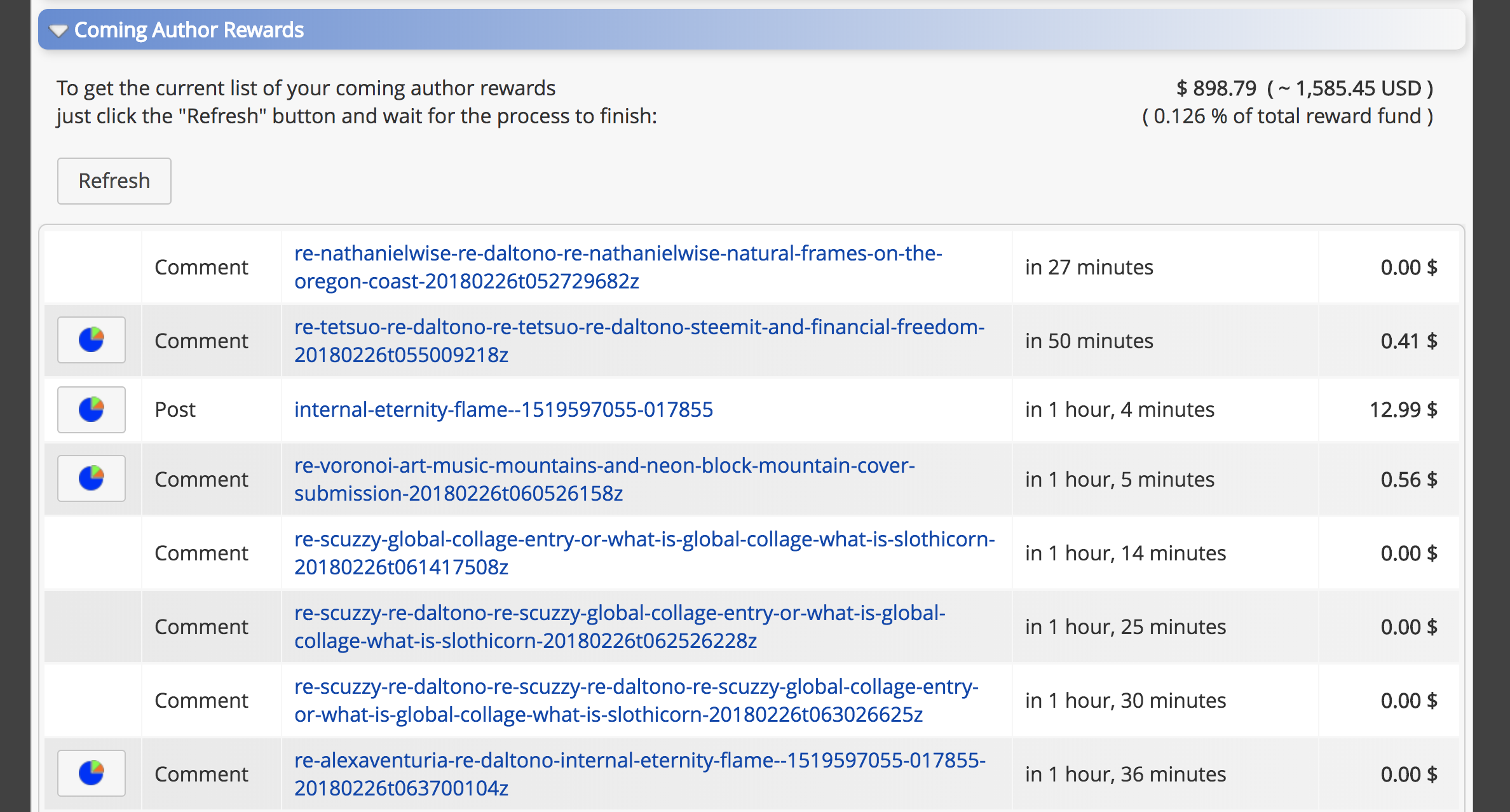 (above) All rewards for the past 7 days.
—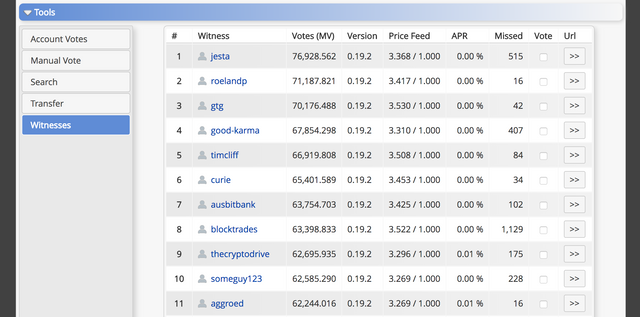 (above) List of 100 Witnesses on Steemit.

I hope that you will take advantage of this easy to use website. You will discover so much. I have been using it over a month now and still find something new out all the time. I especially love being able to track my rewards easily.
—
Steem World is awesome!


Best Regards,
@daltono


—

—

—

--