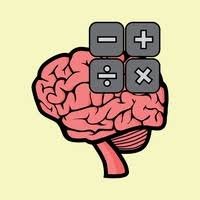 I can remember my sons teachers telling him on sports day it was the taking part and not about the winning. It's a good angle if you are crappy I suppose, but what if you have some talent. How many children today are settling for second best because of a mind set.
The children of today will take it into their lives and will never reach the dizzy heights they should be striving for. The idea of settling for something doesn't sit well with me as you are selling your self short. The youngsters of today have everything given to them even thought here is limited opportunities in the work place. With a settling mind set that is not great when each position has hundreds of applicants fighting for it.
During my school days students were separated according to performance in academics. We had 5 classes per age group starting at the A class dropping down to the dummies in the E class. I was in the E class and it didn't bug me as my mates were all in there too. Were we less stupid than the others, probably not and we were most likely candidates for the ADD drugs that are dished out today.
My son was told he had ADD which is attention deficit disorder. Apparently it is hereditary and is passed on via the male genes. Thanks dad, so I have to blame you and my son can blame you as well. Apparently it affects your learning abilities and you get bored quickly. Does it mean you are stupid and need drugs to be balanced. I don't think so as the professors will find something else wrong with another batch of kids soon as no one is perfect. What was normal 50 or 60 years ago they have found something wrong and to categorize these kids now. My son blames me now for all his short comings lol.
There were certain subjects that I could run rings round others with and one was mathematics. I could see the sums on the board and give you the answer but couldn't put my workings out on paper. The answers were right but I was penalized for not showing my calculations. What screwed me was calculators were introduced to help the others struggling. I never used one for most of my school career and still don't.
I see it as an advantage now, especially in business when you are negotiating a price on something.While they are discussing costings, I have already finished knowing my profit margins and where I need to be. I don't tell them and don't let on that I am capable of doing this so it has helped me on numerous occasions. I see it as an asset and an ability that others don't all have. I am not a rain man or anything of the sort, but other shave suggested I learn to count cards.
We all have some ability and skills somewhere and we just need to find them and to learn how to best apply them. Do you have any skill that others don't seem to have?
Image source. stockunlimited.com