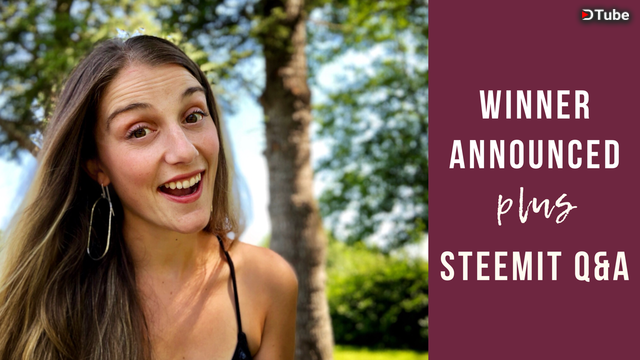 ---
Hi Friends!
I am so excited to announce the winner of my latest giveaway! Anyone who has participated in one of my giveaway's in the past, knows that I always try to do something that is community building in nature.
For this giveaway, I just asked people to leave a comment asking me something Steemit related. I recently conducted a survey to see what types of content people were most connecting with - and "content about Steemit... how to succeed etc." was the top! I wanted to get a little more clarity on what exactly people wanted to know.
I thought I would just answer everyone's questions in my response video... but WOW there were over 100 people who responded with questions! I started answering some of them, but there was just no way to get through them all! I'm still trying to decide if I want to do a multi-part video series to respond to them all, or mabye just choose certain themes and make full posts about them.
Either way - you can look forward to some fun content coming your way soon. All of which was sparked from the contest post! If you want to read through some of those questions - you can find the original contest post HERE.
HUGE Thank you to Everyone Who Participated!


I am just so excited by all of the questions you guys had and I can't wait to get around to answering all of them! I started at the top of the post and made it through the questions from the following people:
@mazzle, @melissakellie, @goldmatters, @journeyoflife, @tegoshei and @fow.
I know that might not seem like very many questions - but it still took 15 minutes if you can believe it!
Shout-Out for the Best Questions!
Even though I havn't gotten through all of the questions yet - I wanted to give a special shout-out to everyone who submitted a really stellar question. You guys are awesome and I look forward to answering them soon!
@mazzle, @melissakellie, @goldmatters, @journeyoflife, @tegoshei, @cryptokind, @fow, @kenmelendez, @apple96, @zainenn, @superdavey, @tiplas, @kuinchi, @mainos12345, @rodneysreviews, @iffat, @badmusgreene, @onetwostudios, @resteem.bot, @orkin420, @saravanan58, @eduagf1, @thisiscourage, @dejwii, @kay1, @izaid, @ponydeath, @coolarth, @valiantegg, @sherylneil, @deathcloud, @latest-update, @giddyupngo, @lilcryptita, @sallybeth23, @apeximomen, @shaidon, @ralk98, @jayboi, @alimamasstory, @nigerian-yogagal, @jadams2k18, @omg-is-biology, @mmetal, @ciaolovers. @fitrianizar, @jolugo23, @rvag5, @veleje, @opeyemil, @bookoons, @newyorkfever, @blackempror, @aaliyahholt, @anyasiemmanuel, @sathyasankar, @gholsa, @crowbarmama, @pharouk, @experimentel, @muhammad007, @r-k-m, @lorey-bero, @vickytech, @paparodin, @oluwashinaayomi
And the Winner is...


I couldn't believe it...but I drew @mainos12345's name out of the hat!! He is seriously one of my favorite steemains lately! He does a lot of live streaming on @dlive and is just so helpful and easy to talk to. I'm so glad you won! I'll be sending you 10 SBD shortly!
---
Thanks again to everyone who participated. I had a lot of fun seeing all of your questions!
XO, Lea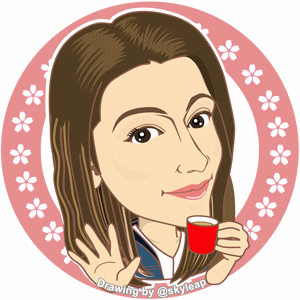 ---