I'm Extremely Happy To Have Been Added To The Steemit Wiki!!!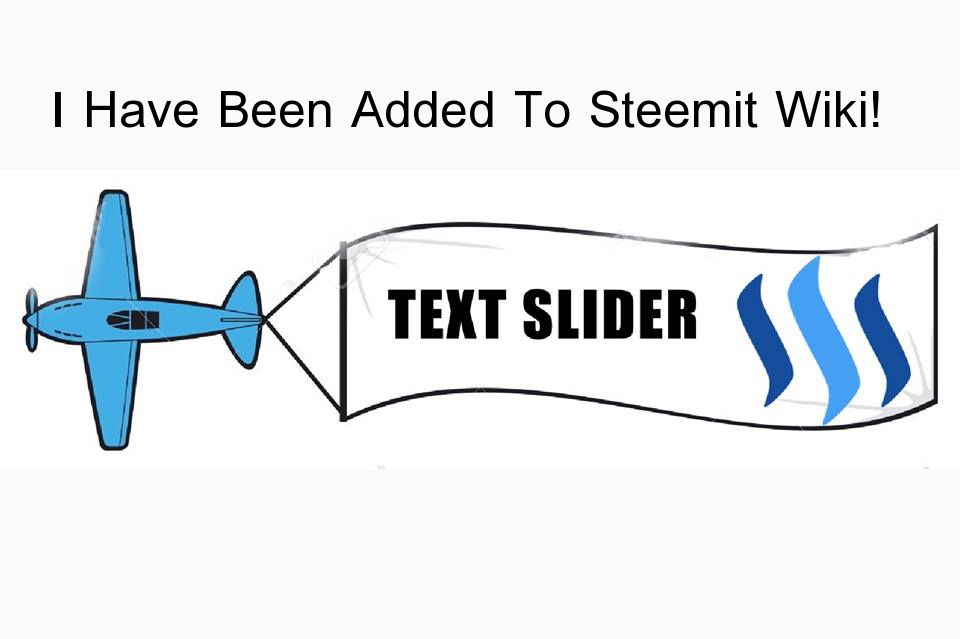 ---
Hello Steemit, I am very excited to be added to the steemit Wiki after only a few days of posting on Steemit.
After discovering a new steemit markdown code I announced it as a post and @steemcenterwiki commented on my post.
---

---
Steemit.center wiki
Steem.center was built by @someguy123. It was a wiki made to be "center of all things steem."
You can sign up here to add pages to the Wiki or edit other people's pages.
Thank you @someguy123 for taking the time to make a Steemit dedicated wiki!
Here is @someguy123's first post about Steemit.center

Here's a link to the Wiki.

Here is a link to my original post.

To create your own slider add four [spaces] before the text.
This is an example of the slider working:
The code is used to make long text into a slider that condenses as much information as you want into one line.

---