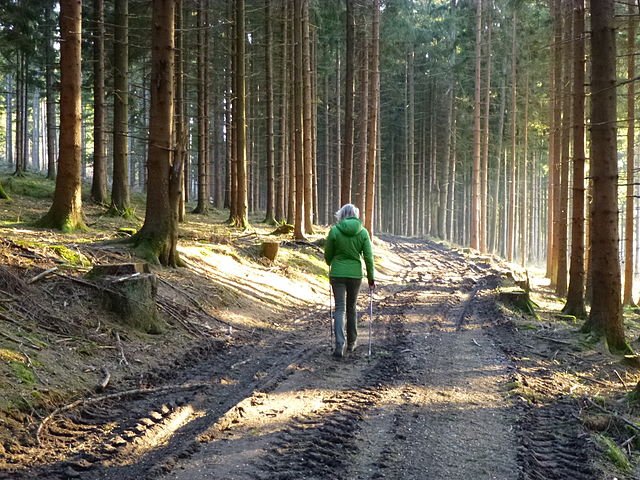 Nordic Walking - Source: wiki commons
Excitement
With any new technology we sometimes find ourselves diving in and ignoring everything around us. The connections we build here on Steemit are rewarding and exciting. Every new thing you learn releases more endorphins. We are ready to spend all of our days, voting, curating and posting. A habit of wake up, check in, check in some more...go to sleep...wake up check in.
Recharging
This is just a gentle reminder that with all the excitement and the new technology, don't forget about the the real world. Go for a walk, get outdoors and spend some time with those you care about.
That is what I did today, spent a day in the local park hiking the nature trails and allowing myself to recharge. Hope you have a chance to do the same.
Thank you
Thank you to everyone that is following me, I am looking forward to all of us growing together in this platform. We are the pioneers of the technical wilderness.
Peace to you and your loved ones.