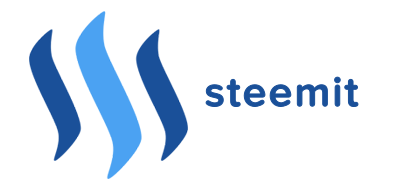 In this guide you will learn the 6 most important factors to success on SteemIt, written in an easy to understand way. We're not going to focus on technical explanations, we'll just focus on strategies. This guide is suited for beginner, intermediate and expert level users!
1. Curating
Curation rewards are negligible for most people (especially new users). You shouldn't vote more than 20 times a day with the current implementation, so if you stay below or around that number, you're fine. Voting a LOT more than 20 times is wasting energy that was best spent elsewhere.
2. Quality and frequency of publications
This is most important long-term factor, by far! If you ignore all other tips and only focus on this, you will still achieve success eventually. Adding the other strategies will accelerate your success though.
You should probably shoot for at least 2 high quality publications per week. But what is quality content? Quality content is original, well written, well structured, attractive and effective content about something you're passionate about. It's best not to go above 4 publications per day to avoid receiving reduced rewards.
Examples of high quality:
Your creations (application, website, drawings, video logs).
Articles about health, psychology, life lessons.
Tutorials.
3. Commenting
This is a very overlooked factor. Many people never comment or don't comment enough. That is a very big mistake! Commenting is probably the second most important factor to success on SteemIt.
Commenting makes you much more money than curation rewards and will also get you new followers, new friends, education and satisfaction. From now on never skip the opportunity to comment. It doesn't matter if it's a long or short comment, what the quality of the comment is. Don't be afraid to have fun, make jokes and sometimes invest a lot of time to help someone in the comments or start an interesting discussion!
4. Content promotion
In the beginning this could accelerate your road to success drastically! Even if you lose some money in the short-term, you will likely earn it all back many more times because of all the extra exposure it gives you. The question you need to ask yourself is how valuable your time is. You can absolutely build up your account without ever investing SBD in content promotion.
5. Time of publication
This is probably another overlooked factor. As you might or might not have suspected, the best days to publish your content are Monday-Thursday. On weekends there's seems to be less activity. The best time to publish is a time where the most people in America, Europe and Asia are awake and are most likely to have to access to SteemIt.
6. Footer
Another factor that's overlooked many times is having an original footer below your post that reminds people to vote, comment, follow & resteem. Ideally you have your own logo or something that makes people remember and recognize you.
Conclusion
If you follow all these tips it's almost guaranteed you will achieve success, in a more efficient fashion and in a shorter period of time. Good luck and we're looking forward to your publications!
---
Don't forget to follow, resteem and browse my channel for more information!