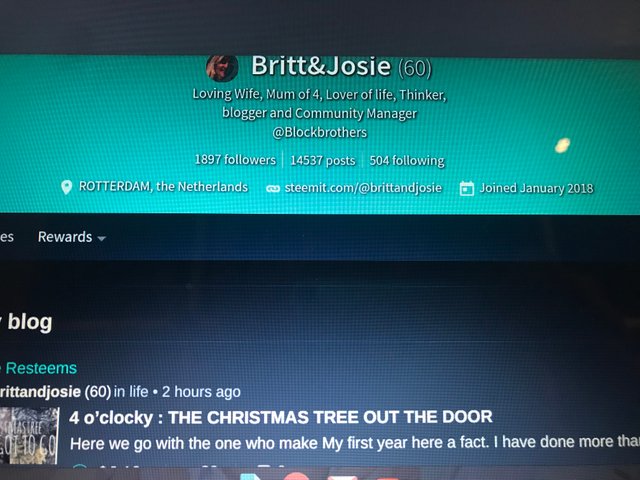 3-1-2018 ⭐️ 3-1-2019
Read and Meet, Thats how it All started exactly 365 days + 3 ago ( it took me 3 days to get approved ) on New Years Eve @s3rg3 told me for the 5 th and last time JOIN IN BLONDIE ! I never listen the first time and I am not real gambler but I took the leap of faith. So I started 3-1-2018 with the signature sign blog and started My adventure.
So ThAnx My fellow @blockbrothers @s3rg3!
IT REALLY IS FUN!
I admitt I read many #introduceyourself blogs and There are very many that are much much better than mine, but I had arrived.
I started of really as a rookie online as a virgin on social media and in desperate need of guidance. Thats were the READ&MEET comes from. By Reading ALOT of blogs you get a little piece of Whats needed here on Steemit. I call it the steemisfere, My other @blockbrothers @exyle calls it THE BLOCKCHAIN OF OPPORTUNITY.
And it is! The New opportunity in your future.
I know When you tell other people about Steemit they first All Will say WHAT? or WTF?
I WAS one of them!
I am so going to forget so MANY people but along the way in this blog some of My steemates Will appear. On forehand I appologize to you I forgot to mention, you are in My thoughts and hart.
This week I blogged about it and mentioned it before, I am the list-woman. I try to work My way through life that way. So I work My way through Steemit with the 7C's
Community, Creative, Content, Collective, Calm, Consistancy and Commitment.
Well I Made It !... 365 days and 14537 posts and comments following My list of C's.
Offcourse I am also Cool and Curious and here to Concur!!
I wrote about All sorts of subjects, ideas, fears, My kids, My dogs of steemit, My love, My life, and the future. Steemit is My NEW WAY OF LIFE, and I AM INVESTING IN MY OWN FUTURE.
I Made a footer, and I love the lay-out of My blogs. You gotta love your blogs so much that you want to upvote yourself😉 I did .... many times! I am not ashamed I am COOL 💪
The selfvote thing, came to me in the ENGAGEMENT LEAGUE @abh12345 for those who dont know him he is the BOSS of a group ELITE ENGAGERS Thank you @chekohler for this titel,
I wear it proud. I am A CHICK ON A MISSION
An highlight this year was Getting My slider
In the beginning I cut out All the newspaper articles about the crypto markets and bitcoins. Funny nowadays There a not so many articles to cut. But I still cut out articles and sometimes also use them.
I enroled My kid, and am trying to get him interested in Steemmonsters, but Fortnite is winning.... untill now. But Change is going to come.
I started to do My signature blog at 4, the 4 oclockys, I blog that one every day. I done more than 275.
I also am a contest girl. Like the EL but also the photo challanges, color challanges, I did the #alldutch #STOOMAFBLAZEN ( needs to return I think ) and My @googlyeyes contests. I cant do without the eyes anymore @fraenk Thanks for the niche.
I loved the Steemit Top 50 by My friend @verhp11 Peter we started out at the Same time and love that out paths cross alot! See you the 13th.
Music by @verhp11 and @melbookermusic help me through the day and @melbookermusic I Will find you a vinyl a really special one!
Travelfeed, steepshot and appics I have used alot and they had me linked to New people across the world.
I Made some challanges on My own :
( again with the number 7 - My lucky number )
7 day music way back challange
7 day DUET challange
7 day POSITIVITY challange
how do you call a Steem collegue ?
And the Seven ( 777 ) is also special ThAnx @nathanmars you rock and you know to surprise, and that is highly appreciated.
Also i did film reviews, tasteem reviews and I enter the @supernovastaffy #dogsofsteemit with My furry friends, Charlie and Joey.
I entered Discord ( a few to many ) in February.
An addition but it takes to much time sometimes. Still a noob on Discord sound but maybe in 2019 I can learn.
Hard is finding the best and right tag for your blogs, that takes time but I use the right ones now 😬
If you get flagged move on, I got a few and remember the hundreds of upvotes they are more important!
@Cheetah glad that My fouroclocky is now on your whitelist
I lost My hart at the @STEEMITMAMAS those women are so great, I would say if you are a mama on steemit COME AND JOIN!
I also am a proud member of the @PIFC PAY IT FORWARD CONTEST, by @thedarkhorse and @wolfhart both here with a vision to help New people entering the platform together with a true follower group. Paying it back it doesnt hurt you !
@STEEMITBLOGGERS I was asked by @jaynie and going to be a POWER HOUSE CREATIVE pretty soon, well There is a C so count me in 😉👍
Steemitbloggers family who I 'met on the other side' you are one hell of a committed bunch!
Last but not least, STEEM TERMINAL helping the Newbies with advice and All There is to know @xcountytravers @thekittygirl Thank you
Very important TO ME AND steemit are the
@blockbrothers CALL ME BIAS BUT THEY ROCK and I am part of it 💃 https://steemit.com/blockbrothers/@blockbrothers/introducing-blockbrothers-community-manager
So if you are still searching for a witness consider us and here is Why :
BB runs an active & up-to-date node, as a bare minimum requirement;
BB Engages actively with the community;
BB is skilled technically;
BB Understands the Steem Blockchain on multiple layers of interest;
BB Adds value to the Steem Blockchain.
Being introduced by one BB and now Being one of them is simply rewarding.
And they develloped STEEMIFY THE NOTICATION APP you should try it you Will love it.
Offcourse I Made alot of FFF FAT FINGER FAULTS Thank you for notification @sultnpapper with every wrong pressed button on the phone or computer I think of you. Rinky dink think tank guzbucking day sultnpapper😉
Steemfest is something I look forward too so I Will be There bring on ROADTOSTEEMFEST, I have a date with @wolfhart, I want first dance😉
OMG I think I am mentioning alot off people, but many not .... SO SORRY its past midnight already and I keep adding....
There are many special ladies here but just naming a few: the amazingly talented @soyrosa, we have TOO MUCH FUN & FOOD ThAnx for the advice and the Nice meetups See you the 13th.
@cicisaja My sister from another continent, @karinxxl by My side voting since day one and @lynncoyle1 ( and @briancourteau ) wish I could make everything bad dissapear , I admire the way you two walk the walk !!
To late for My actifit but I managed to walk alot today💪
5-K-A-DAY is My New daily @actifit challange so let me know if you want to join.
I love making My Library of life, cause what is on the blockchain stays on the blockchain😉
Maybe I Will add a few things tomorrow if I re-read this summary because COMMENTING CALLS hahahah more C's
For me it is a marathon and not a sprint ! Thank you @karinxxl for this quote
And its way past My bed time AND I NEED TO VOTE AND COMMENT so happy birthday to me,
So @quillfire CAN I HAVE MY CAKE AND EAT IT 😉
This was My ULOG See you tomorrow wherever ⭐️⭐️ dont forget to shine !
When is your steemit birthday ?
Thanks for stopping by, its appreciated
And remember Focus on Being creative instead of Being busy !
"Consistent Actions Create Consistent Results"
"Not everyone is a blogger but everyone has something great to offer"
Lover of Life and L❤️ve in General - @brittandjosie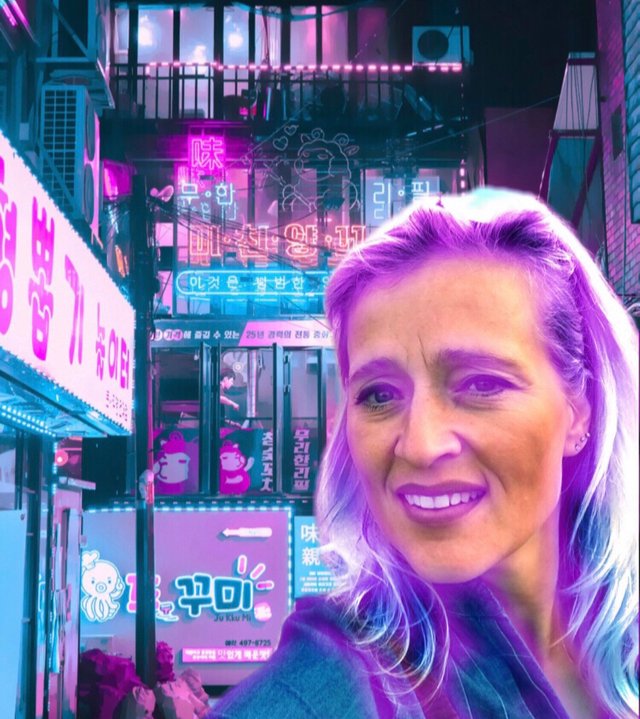 ---

---
Please consider us for your witness vote if you think we deserve it here:
---
---
Vote for @blockbrothers via SteemConnect
Set blockbrothers as your proxy via SteemConnect
---
We are the creators of Steemify a notification app for your Steemit account for iOS.
Get it Here:

Member off the #steemitmamas #steemterminal #steemitbloggers #needleworkmonday and #payitforward and on Discord
COME AND JOIN !

Sources used : My own private stock collection, Google and with others its mentioned in the blog.

I would like to thank all my STEEMIT friends who have been supporting me. Feel free to leave me any feedback.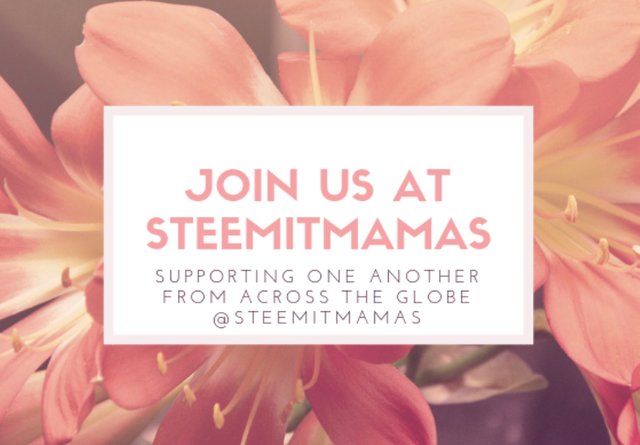 Member of The SteemiansDirectory