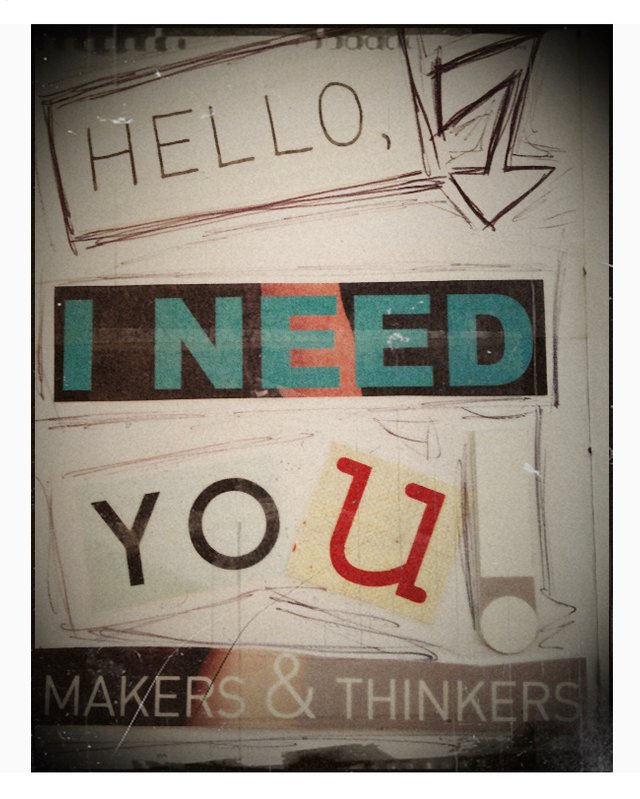 Here we go again. I have done over 338
4 o'clocky's *- My signature daily blog !
I know alot of you read it and that gives me the drive to be in your life with My thoughts and ideas every day 😉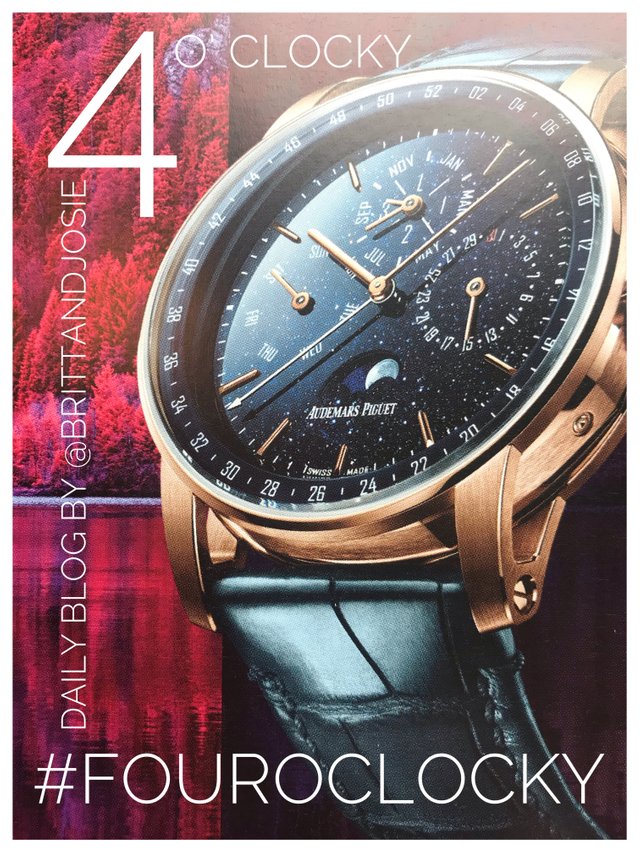 Some time ago I've written about the 'best' time to submit a blogpost so you'll receive worldwide exposure.
I came up with the term 4 o'clocky and I thought this might be a great idea to make a blogpost every day at 4 o'clock local time with this title. Every day I'll submit a blogpost about something that keeps me busy, a challange, a contest or something important enough to share so Lets blog on and See you every day here at 4 !
   This My 4 o'clocky for today...

Selecting a community or initiative to support for a 20k delegation win, is a pretty big decision that holds a lot of weight and responsibility... because ultimately, you want to know that wherever and to whomever it goes, that it will be used well and in a manner which benefits the #steem community at large. So I would like to steal a few minutes of your time to give you some insight into why a vote for our @steemitbloggers would mean that the delegation will be in good hands...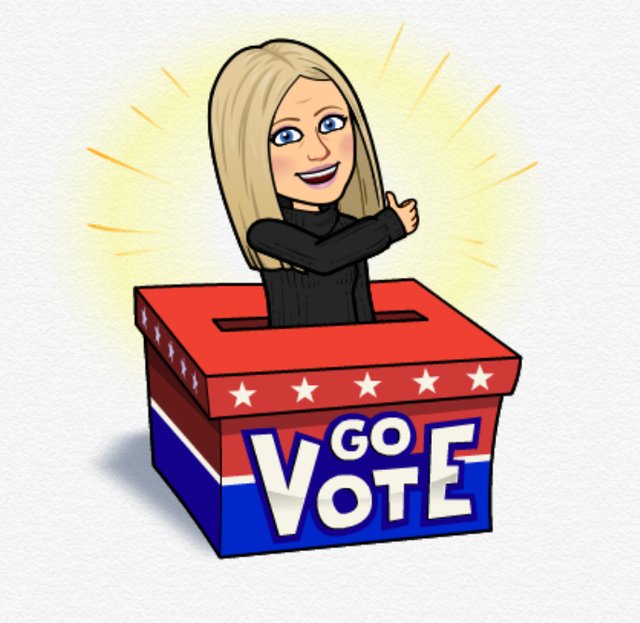 The @steemitbloggers ( now known as #powerhousecreatives) maybe a small community but what we lack in numbers, we make up for with our levels of enthusiasm and passion for what we do here on Steemit. Our members are very dedicated to the platform Steemit and the growth of the people on it - both ON the platform and OFF of it.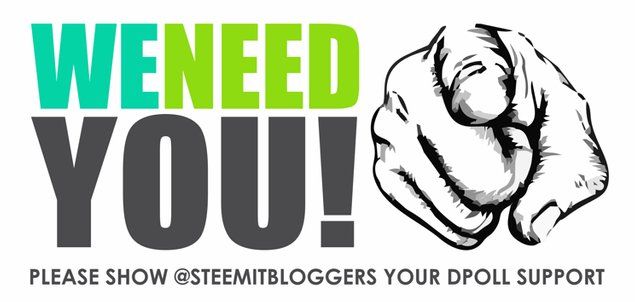 We have spent the last year ploughing our energies into uplifting and embracing individuals from all over the world, helping them to truly establish themselves as members of this platform and as bloggers, vloggers and the like. We have members from over 24 countries, so our arms of support stretch FAR and WIDE!! Over and above being a part of the @steemitbloggers - 99% of our members are key players in some of the most proactive and supportive initiatives on Steemit.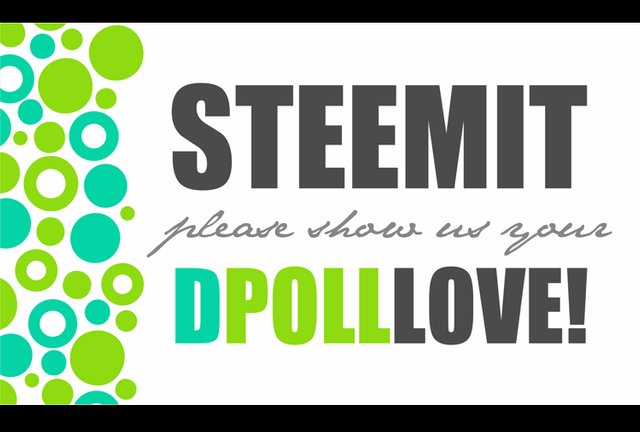 Our support as a collective spreads far and wide across this platform and so does our support. This delegation would mean that our members would be able to FAR better support the endless reach of people which they already do. We truly are a POWERHOUSE hosting some of the most valuable individuals and finest content creators on Steemit who are tireless in supporting others wherever they mingle.
So engagers in the #engagementleague , #travelfeed #pifc #steemitmamas and All the other communities I love to visit please help!
Beautiful friendships start here, and can be expaned.
So as a reader of My 4 o'clocky I ask, No beg you to not let your vote go to waste, it Will cost you nothing but Will make me and about 100 others very happy.
https://dpoll.xyz/detail/@theycallmedan/which-steem-project-should-i-delegate-20k-steempower-to-for-1-year/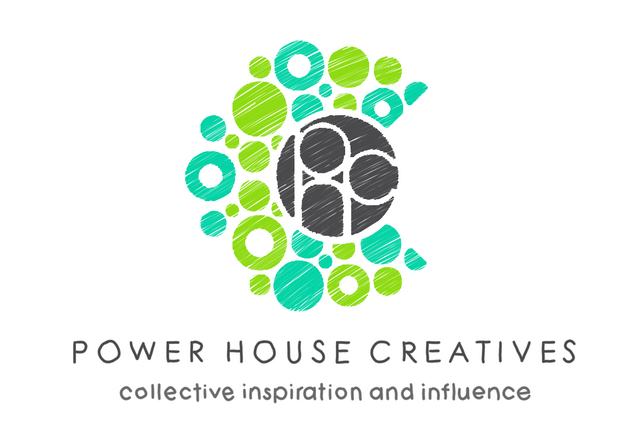 ⭐️Image by @lilacse ( PHC member )
Thanks for stopping by, its appreciated
And remember Focus on Being creative instead of Being busy !
"Consistent Actions Create Consistent Results"
"Not everyone is a blogger but everyone has something great to offer"
Lover of Life and L❤️ve in General - @brittandjosie


I fully support witness and developer group @blockbrothers for the Steem blockchain. If you want to support them, they would appreciate your vote here.


They build Steemify, a notification app for your Steemit account for iOS.
Get it Here:





Member off the #steemitmamas #steemterminal #powerhousecreatives #needleworkmonday and #payitforward and on Discord @ brittandjosie3488 COME AND JOIN !

Sources used : My own private stock collection, Google and with others its mentioned in the blog.

I would like to thank all my STEEMIT friends who have been supporting me. Feel free to leave me any feedback.