What's the Best Time to Post for the Most Value?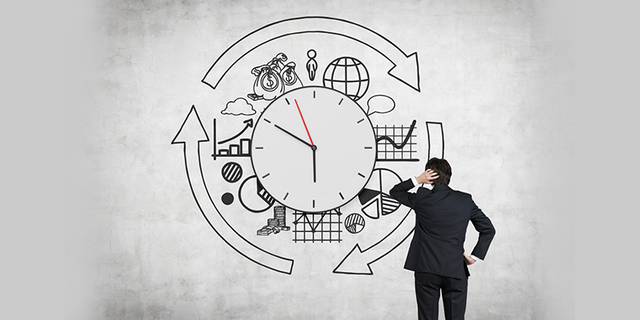 The Steemit community is not limited to a specific timezone. Steemit is consistently active throughout the day, thanks to its' wide popularity all around the world. I'm sure you're wondering what I've been wondering for the longest time.
What's the best time to post my blog that would bring the most value?
This can be broken out into many different aspects of what people see as valuable, but for the purposes of this post, we will be looking at monetary value.
The data below is pulled directly from the Steem blockchain and represents the time of day that posts are the most valuable.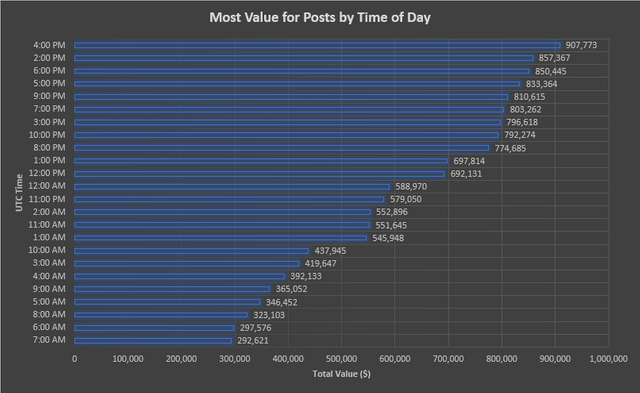 Based on all posts ever made on Steemit, the most value has come from posts that were made at 4 PM UTC.
The Steem blockchain data is based off of Coordinated Universal Time (UTC) timezone. Personally, I live in Pacific Standard Time (PST) so the difference is 7 hours.
Given this information, I've decided to schedule this post to be submitted at 9:30 AM PST (4:30 PM UTC).
How is it possible to schedule a post for a specific time of day?
The answer is eSteem.
I first learned of eSteem via @digimad 's post: https://steemit.com/esteem/@digimad/this-is-a-scheduled-post-how-you-can-schedule-posts-too-with-the-esteem-app-2017622t121112623z
See his post for more info on how to schedule.
Special thanks to @good-karma for creating eSteem, which I will be using more often to schedule posts - among other things.
If this post has benefited you and you would like to see more, please upvote and resteem!
Cheers,
@brianjuice
P.S. Data was pulled on 6/25/17 at 10 PM PST.