The most important thing you must do to succeed on Steemit is to write unique and interesting posts. If your articles are high quality and original, you will gain a loyal following.
Be sure you cover the basics, too, such as making sure your words are spelled correctly, the correct words are capitalized, and you use proper grammar.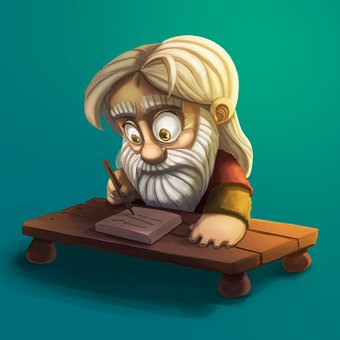 You also want an eye-catching title, that both interests the readers and gives a hint as to what the post is about.
Do you write original articles, and post quality content, but find you just are not getting where you feel you should be? Is English your second language, or you do not know how to code and properly format your posts?
The Editors at @blue-pencil have been in the game for a combined total of 17 years, and want to help you make your posts stand out from the crowd!
Steps to a @blue-pencil Edit:
Visit us in the Discord chat room, download link if you have not already.

Message your editor:
@Jybrael#0692
@marxrab#8339
@arbitrarykitten#6884
@sweetpea#7798
Please paste the link to your published post that you would like edited when you private message your editor.

Your editor will then read your post and decide if it can be worked with. If they accept, they will message back with the fee. Post edits are $5 to $7 SBD, depending on post length and quality.

Transfer the agreed upon SBD fee to your editor's Steemit account then message them. The editor will begin the edits to your posts.

When the revision is complete, your editor will send you the edited version. At the bottom of your post, please place the sentence: This post has been edited by a member of the @blue-pencil team.

Message your editor when you have made the changes to your post, and they will comment on the post to confirm it has been edited by @blue-pencil
Only post links to articles that are no more than 3 days old. Steemit pays out on the 7th day a post has been live. It would not be worth it to you to edit a post that is on day 6.
If you have not yet published your piece and would like your editor with you from the beginning, please talk about your ideas.
NO plagiarism
Use ONLY legal images. You can find these in Creative Commons, Pexel.com and a number of royalty free, attribution free sites.
Remember, your editor may not be in the same time zone as you! Our night might be your day. But they will get back to you within 24 hours. If not, message again or feel free to reach out to another editor.
Follow @blue-pencil to get updates on editors availability, and for helpful writing and posting tips and advice!
Follow your editors Steemit pages as well, we publish helpful tips on our personal pages, too!
We get a lot of requests! Editing is on a first come, first served basis.
Editors require payment in advance.
Have fun! Steemit is a community of support and encouragement! Have fun and make friends :)
I appreciate your support!
~ with love from @ArbitraryKitten