Kece를 잃지 않는 5 명의 과소 평가 된 가수
진구,이 경우에 우리는 음악에 대해 다소 yuk를 말하고있다. 한국의 소위 뮤지션은 잘 생기고 아름다운 우상이 아닙니다. 작곡가, 작곡가 및 제작자도 있습니다. 그들도 너를 사랑하고 노래하는 노래가 존재할 수있다.
그러나 과소 평가되는 음악가와 가수도 있습니다. 그들은 많은 작품을 가지고 있지만 종종 음악 애호가와 같은 것은 아닙니다. 음악 분야에서 목소리와 다른 재능을 얻었습니다. 우리도 그들과 똑같이 알아야합니다. 노래를 듣는 동안 음악을 듣는 사람들이 음악을 듣는 사람들과 똑같은 맛을 보입니다. 느낌표, 맞지?
학장
최근에는 신이 딘의 이름을 잘 알고 있어야합니다. 예,이 R & B 가수는 종종 많은 유명한 가수와 실제로 공동 작업을했습니다. 같은 Taeyeon oenni도 Starlight 노래를 들었다. 같은 아름다운 랩퍼 Heize도 Shut & Groove에서. 특히 같은 크러시와 지코, 대박 데! 노래를 들어 보자. chingu은 멋진 joget-joget deh가 될 것이다. 케케.
Ven
독특하고 예기치 못한 음악가를 좋아하는 사람들을 위해 Ven의 노래를 재생 목록에 넣을 수 있습니다. Oppa는 자체 고유성을 가지고 있습니다. On Your Body deh라는 제목의 노래를 들어보십시오. Emang은 아직 MV가 없습니다. 그러나 denger 목소리가 들릴 때 nyesel이되지는 않을 것입니다. 같은 시온의 조합. 딘은 말했다. 케케.
G.Soul
보컬 문제인 경우 JYP 연수생 중퇴는 이미 의심의 여지가 없습니다. 2015 년에 데뷔 한 솔리스트 중 한 명은 G.Soul입니다. 그녀의 부드럽고 선율적이고 차분한 목소리가 당신을 위해 준비되어 있습니다. 노래를 들으면 조심하세요. 케케. 다시 나를 사랑해, 너 정말로 들으 렴.
LiVii
녀석들만이 아니고 안경알 귀를 만들 수있는 소녀 뮤지션도 있습니다. 그녀의 목소리는 정말로 R & B이며, ntar에서들을 때 당신을 즐겁게하고 사랑에 빠지게 할 수 있습니다. 패션 영감을 추구하고 싶다면, LiVii의 MV에서 mendapet을 사용할 수도 있습니다. 이것을 확인해보세요, chingu ~
NiiHWA
어쩌면 chingu는이 oppa 이름에보다 적게 친밀하다. FYI aja nih, NiiHWA 이것은 한국을 소유 한 최고의 R & B 가수 중 한 명입니다. 그는 2014 년부터 R & B 세계를 테스트 해왔다.이 oppa는 당신도 알 수있다. Daebak은 매우 안정적입니다! 그의 중력 노래를 들어보십시오. Chingu 그의 팬이 될 수 NiiHWA deh 그것은 사라 졌어요 ~ kekeke.
이 모든 과소 평가 된 가수들의 동전을 이미 신구하고 있습니까? 그들의 목소리와 같지 않습니까? 케케 케 ~

                                                                             

                                                                                             introduce
5 Underrated Singers Who Do not Lose Kece
Chingu, on this occasion we are talking about music somewhat yuk. The so-called musicians in Korea are not just handsome and beautiful idols. There is also a composer, composer, and producer. With them too, songs that singed oppa and oenni darling you can exist.
But, there are also musicians and singers who are underrated. They have a lot of works, but often not the same as the music lovers there. Got voice and other talents in the field of music, we need to know also the same with them. While listening to the song, who knows it works their work the same taste of your music guys. Exclamation, right?
Dean
Lately, chingu must be familiar with Dean's name. Yes, this R & B singer has often really collaborated with many famous singers. Same Taeyeon oenni has also been on the Starlight song. The same beautiful rapper Heize in Shut up & Groove also ever. Especially the same Crush and Zico, daebak deh! Let's listen to the song, chingu will be cool joget-joget deh. Kekeke.
Ven
For those of you who like unique and unexpected musicians, songs from Ven can be put into your playlists. Oppa has its own uniqueness pas perform. Try listening to his song titled On Your Body deh. Emang does not have his MV yet. But you will not be nyesel when denger voice. The combination of the same Zion.Ta Dean tuh he said. Kekeke.
G.Soul
If the vocal problem, JYP trainee dropout is already no doubt. One of the soloists who debuted last 2015 is G.Soul. Her soft, melodious, and calm voice is ready for you baper. Brace yourself yes, be careful if you hear the song. Kekeke. Love Me Again is obliged you really listen to ya, guys!
LiVii
Not just guys, there are also girl musicians who can make your eyegasm ears. Her voice is really R & B, can make you enjoy and fall in love when listened to ntar. If you want to search for a fashion inspiration kece, can also mendapet from LiVii in some of his MV. Check this one out, chingu ~
NiiHWA
Maybe chingu is less familiar with this oppa name. FYI aja nih, NiiHWA this is one of the best R & B singers who owned South Korea. He's been testing the R & B world since 2014. This oppa can also rap you know, guys! The Daebak is so steady! Try listening to his Gravity song. Chingu could be his fan NiiHWA deh it's gone ~ kekeke.
Is it already chingu the coins of all these underrated singers? Like not the same as their voices? Kekeke ~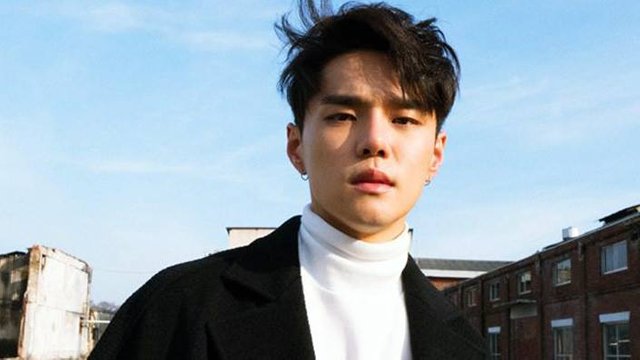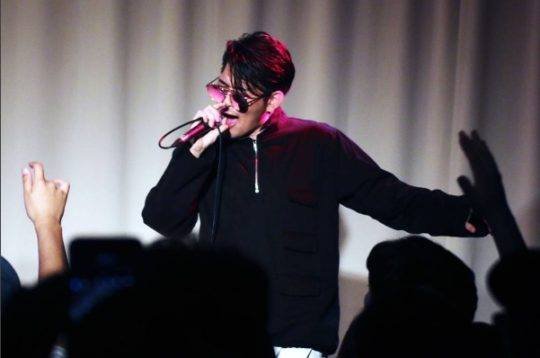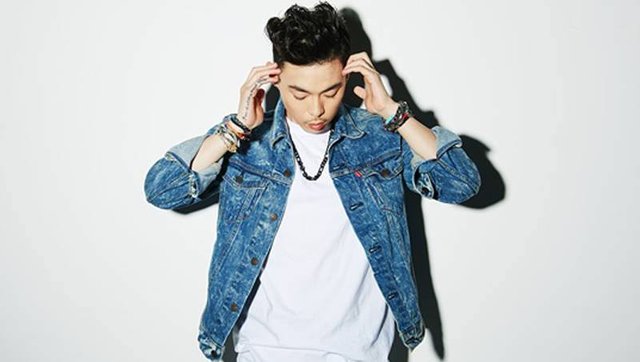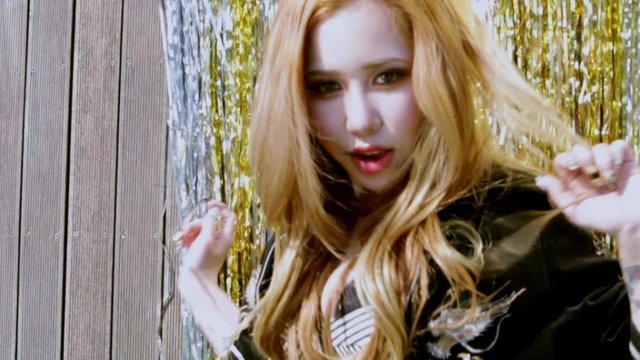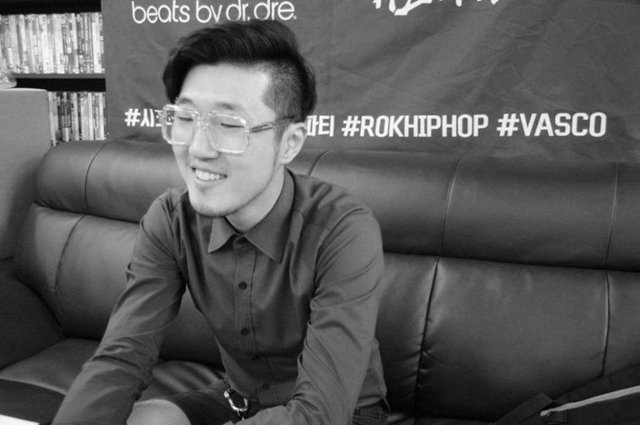 @sirwinchester