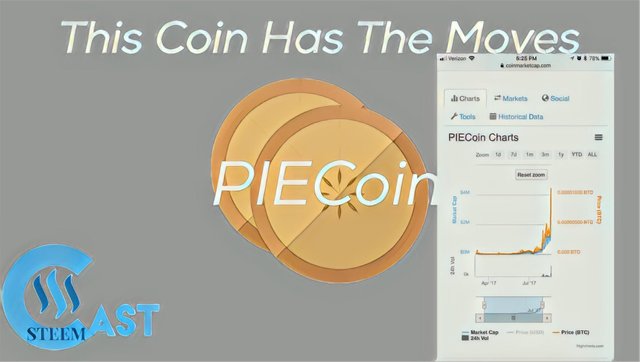 Welcome to STEEMCast! Tonight let's talk about the recent surge and throw in some general info.
First let's take a look at this chart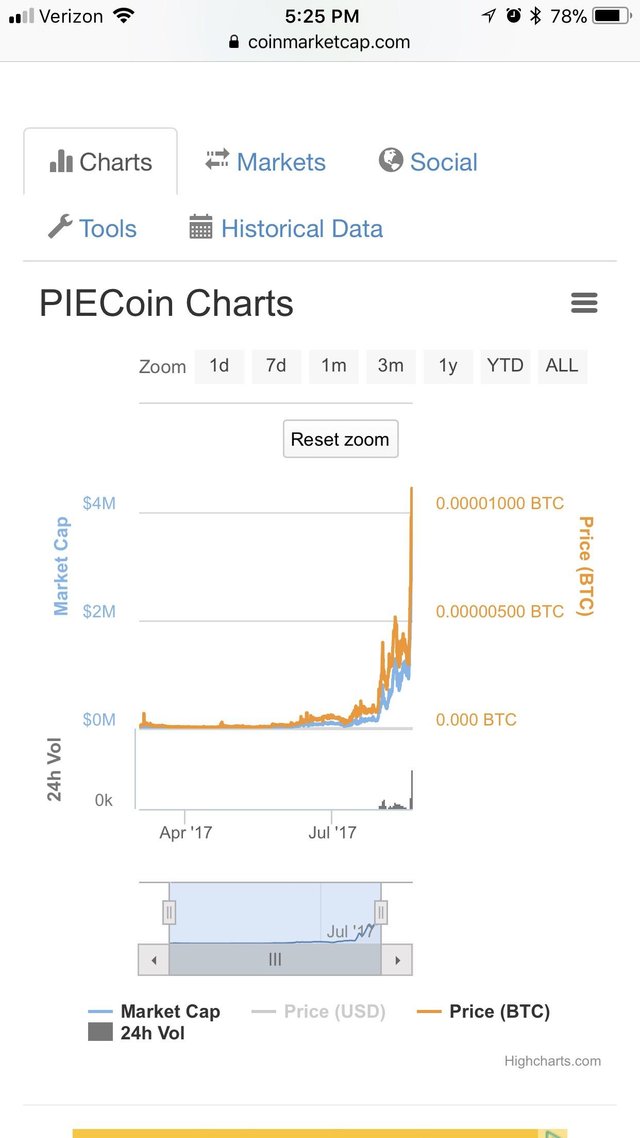 Ridiculous right ? Why the recent uprise? Probably because this coin is awesome ! Here is some general info on the coin known as.....
PIECoin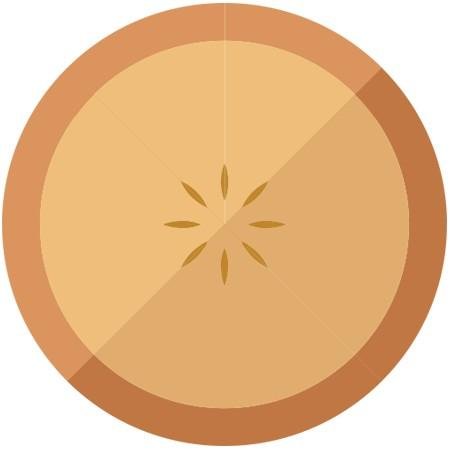 PieCoin is the cryptocurrency made for simplicity. PieCoin will take cryptocurrency to a place where getting and sending your cryptocurrency is as easy as receiving an email or posting to social media. PieCoin is the catalyst that takes cryptocurrency over the cusp and into the hands of the masses.
Use Pie coin to send money online in social network to friends and family around the world.
Our methods will make you smile.
Our simple software makes using your PIE a breeze.
Friendly and secure, trusted by the community.
PIE can be used in many different ways.
No more stuffy currency for uptight people. Enjoy yourself a little.
Sending payments should be as easy as sending a message.
Pickup some PIECoin at these exchanges!
Cryptopia
C-CEX
Trade Satoshi
Nova Exchange
Yobit
Fast and Secure
By using link or QR code, you don't have to worry that someone can steal your login information or password.
PieCoin
Easy to Use
PieCoin is about making virtual currency available to the masses by making it tasty and familiar to use.
PieCoin
Instant payment, Anytime Anywhere
Make a transfer without a credit card, or bank. Keep the contact and maintain proximity
PieCoin
Proof-of-stake (POS)
PIE coin is based on proof-of-stake. The current POS rate is 20% per annum. You can earn PIEs just by holding the PIE coins in the wallet with active nodes, supporting the PIE network.
PieCoin
Social friendly
Just like any other digital platform, a virtual currency platform use social network and bring us a part of pie smile.
PieCoin
Develop yourself
Be part of a community, develop team spirit and cooperation.
(disclaimer all text & images are credited to http://www.piecoin.info/)
The hype is real guys! I believe this coin is going places, what are your thoughts ? I look forward to your comments below👇🏼👇🏼👇🏼👇🏼
Thanks for visiting STEEMCast!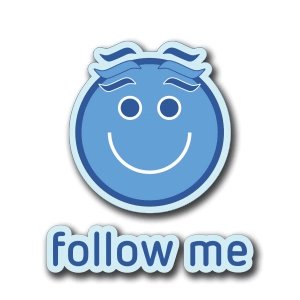 FOLLOW,RESTEEM & UPVOTE PLEASE!
Follow me on Twitter
https://www.twitter.com/b_ridiculous85
I'm not begging but if you like my posts donations are accepted
Bitcoin
12HSk5udCGPBmLsH8JkBc3nfA2vSgqLeYR
Ethereum
0x16d376fbf29b19f2f8e775cb59b3b068af03dad6
Ethereum Classic
0x4e5452b3187fca4014f1e7d86921841534d5785d
Litecoin
LiA2KcUCAt1y6pCxKzztvN9zqrhAn1i4sG
Dash
XqjiRN969gQnxcfsSFErJ5MmricKfKAts7