Getting married, is not like a hot rice that you can just spit out when your tongue burnt,
That is what most of the Filipino grannies are telling anyone everytime they decided to get married,
Even not in married life, on whatever realtioship you got into, commitment is not just a word that you can forget anytime you want to, we have to embrace the changes on one another especially the trials that might arise, we have to deal with everything together,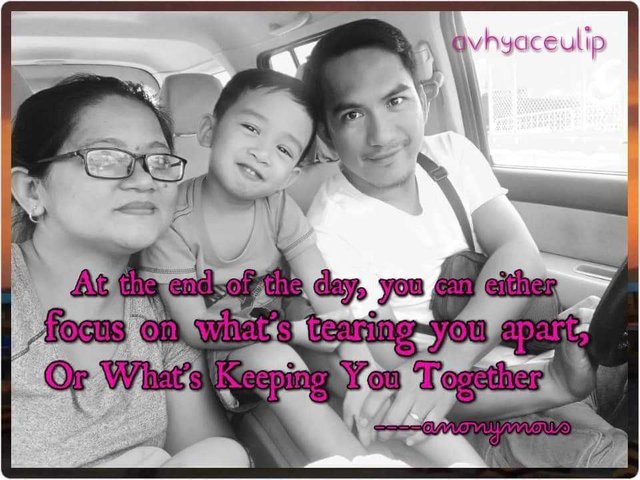 Just like here in steemit, this is not like any other social platforms, that you can just deactivate anytime we want to, joining this platform is not just for socializing, you have to focus on your goal, instead of dwelling too much on the problems that we have here, why not remembering the very first time we joined this platform, develop the motivation and bring back the passion, because
when we're down, there's no other way but to go Up...
Thank You For Dropping By!!!
---
Steeming to the Moon,

Always look at the brighter side
❤️❤️
---