Want to see how steem/steemit compares to other social media platforms in terms of market capitalization ?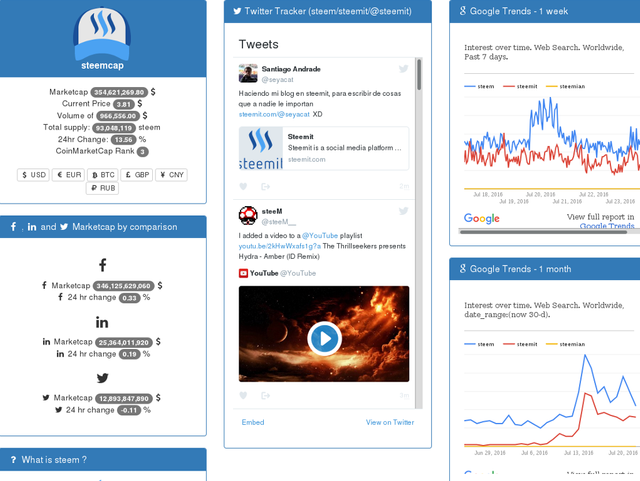 You're in luck - http://www.SteemCap.com beta just launched !
Current features:
See the current marketcap, price, trading volume and coinmarketcap rank of steem
Pulls live marketcap and trade information on Facebook, Twitter and Linkedin
Shows google search trend graphs for "steem" "steemit" and "steemian".
Shows live tweets for steem related keywords and users
Works nicely on my phone for a quick check of price and twitter buzz
I hope people find it useful, feel free to suggest changes or features you'd like!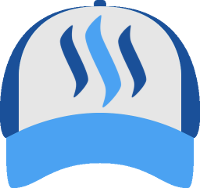 Upcoming features:
A layout that doesn't disgrace my family.
A more complete collection of stock data for companies steemit will displace.
Displaying the next closest competitors marketcap on our path to world domination
Live user counts for steemit, estimates for competitors
More customization over google trends and twitter searches
Lets all help make steemit the #1 social media platform !
Edit 1 : Added a 2 day view of Google Trends, added Bitcoin and Ethereum for comparison, shuffled columns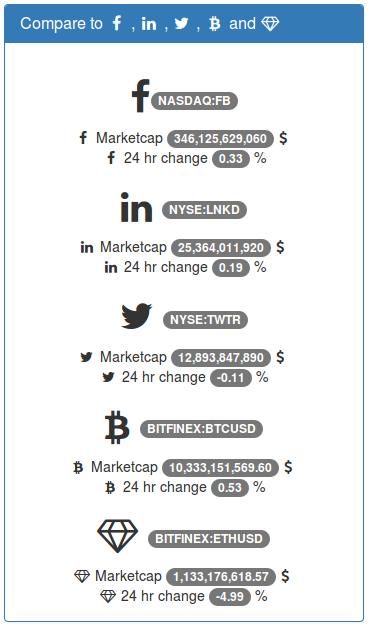 Edit 2 : Added highlighting based on 24hr % change