The last few weeks have been a crazy ride.
It's now day 28 since I discovered steemit , and it's already changed my world in so many ways.
Discovering steemit happened at the perfect time for myself and my partner @krystle .
We've been into crypto since the $20 bubble back in the day, but with 2 non-verbal autistic kids things have been a little rough .
The great crypto boom was the biggest financial gain of our lives, and we poured it into therapy for our kids because the best research we'd come across suggested that focused early intervention gives the best results for non-verbal autistic kids .

All up this cost around $250k over 3 years ... (and counting)
Before finding steemit we had just finished paying off heaps of overdue bills and had barely managed to afford to "fix" our overheating car - wiping out our tiny savings yet again. We're not normally the luckiest people around...
Imagine my surprise when in my very first week here I made about $2165 USD / $2822 AUD (!) on my steemviz post .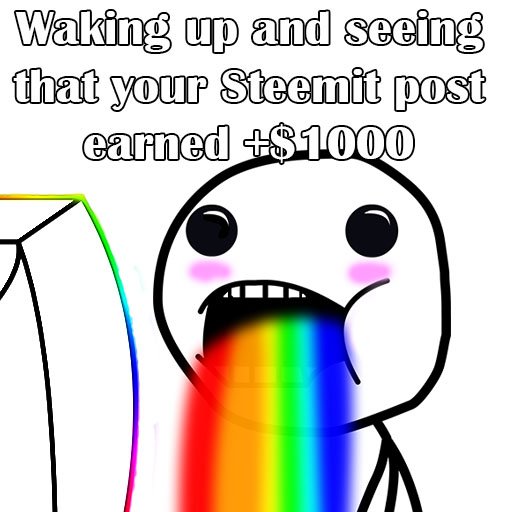 Right before my
daughters 7th birthday
, and
our car died
on us ,
twice
. This money was an
amazing gift
from steemit and we made it go a
long way
.
It's been especially exciting the last few days, and I'm convinced that its only going to get crazier as word of mouth spreads and media attention grows on our "little corner" of the interwebs. I've been trying to recruit awesome content creators for weeks already.
I've barely slept since I found this place, I'm up all night being more productive and motivated than I have for ages.
Early in the morning I discovered this in my inbox

As soon as @lukewearechange messaged with his intro post link I had the strongest fomo urges of my life.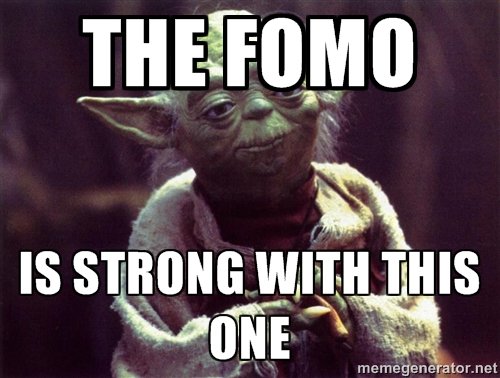 I had been having very little success in my #downtherabbithole posts , and I had started to wonder how many steemians had truly taken the red pill.
All doubts dissapeared when I saw the support the community is giving for Luke :)
Votes came in from everywhere, including the founders @dan and @ned , and a heap of the top witnesses like @complexring @enki @roadscape and @wackou to name a few.
And then theres all the donations from such pillars of the community like @stella-belle @officialfuzzy @acidyo and @tim-johnstone - and even a specific video guide for how to donate to Luke by @officialfuzzy
This level of interest from such top players in the steemit community was a nice reminder that I'm not alone in my views.
I've now introduced a heap of people to steemit in person too, and got to witness that light bulb moment when they realize the full potential of this opportunity to tell their unique stories to the world, without censorship AND GET PAID FOR IT.
I'm all into steemit!
Thanks to some fluke timing with the pump and then the hack I now have a chance to reinvest in this community for the long term.
I may just be a minnow, but I'm all into steemit !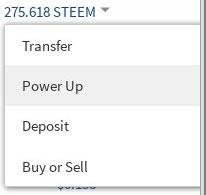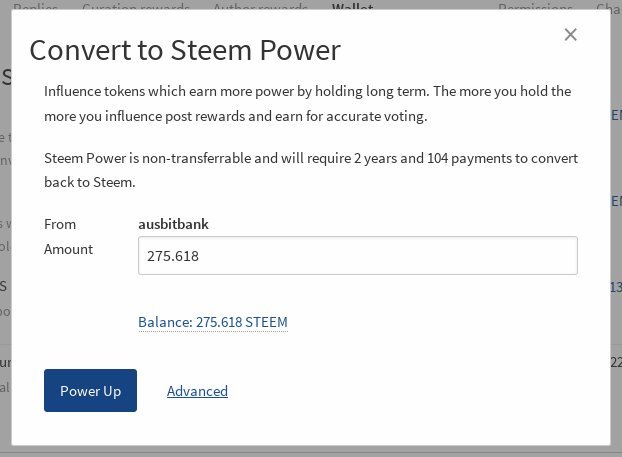 I'm now fully committed to investing both my time and my money into steemit !
Who else has taken the plunge ?


@ausbitbank and my partner @krystle for more


@steemleak to support wikileaks with votes
Traders - Trade Steem/SBD easier with my custom indicator
Steemians - Watch the steem blockchain live with steemviz.com
Investors - Watch the steem marketcap grow with steemcap.com
Night Owls - Lets not go blind today with my Steemit Dark theme
Critical Thinkers - Come join me as we venture #downtherabbithole