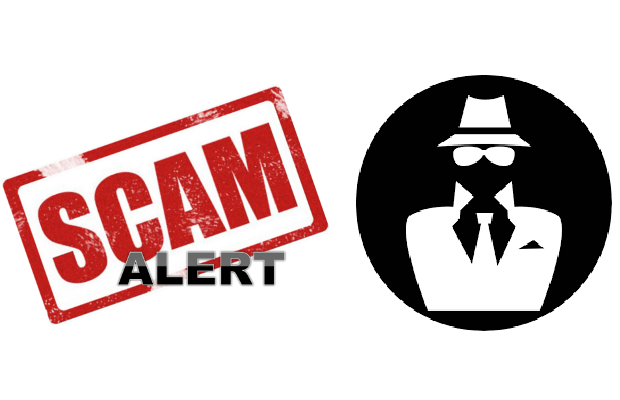 A new virus infection attempt is spreading on Steemit! Be very careful with any suspicious offer. This could lead to your computer being compromised!
Threat Description
The attacker publish the following comment on user's post

Or

If you hover your mouse on the link, you will see that the undelying URL is something like http://nullrefer.com/?http://domain.com/
domain.com is used as an example. The real domain name can be different
Nullrefer.com is a link anonymizer. Is is used by scammer to cover their tracks.
If you click on the link, you will be anonymously redirected to the URL contained as a parameter in the anonymizer link and land on a website similar to this one: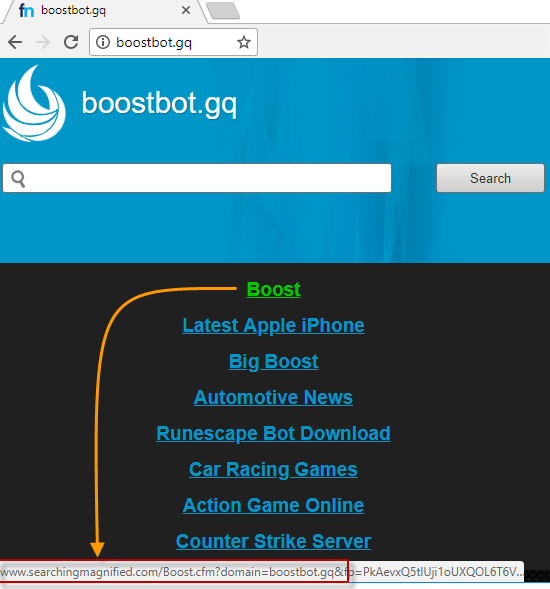 Note that the website name can differ from the one displayed on the above picture.
If you look at any of random link generated on the website, you will see that it contains something like
http://www.searchingmagnified.com/fashion_trends.cfm?domain=boostbot.ml&fp=I7Aj….
What is searchingmagnified.com
Searchingmagnified.com is a nasty and harmful computer infection deemed as browser hijacker!
It is a fake search provider created and distributed by cyber crooks to gain illegal profit. It is able to infect any computer system running on Windows OS. searchingmagnified.com virus is a browser based virus and it can work with all famous browsers. It can hijack Google Chrome, MS Edge, Mozilla Firefox, IE, Opera and many others very easily.
Once inside your PC, this deceptive threat will modify your system and browser settings. searchingmagnified.com virus will change the homepage and search engine of your infected browser with its own malicious domain. It looks like a genuine and normal search provider but it show lots of sponsored results, pop-ups, banners, deals and other advertisements. It can also redirect your browser on unknown and malicious web pages automatically.
searchingmagnified.com virus has the main motive to boost the traffic of its partner websites and generate revenue to earn commission. searchingmagnified.com virus mostly intrude your computer through bundled free third party programs, spam emails, suspicious websites, shareware, porn or torrent sites and many other tricks.
Preventive action activated
I will add any account sending these links to the black list of my Warning-Bot and it will issue warnings with a link to this post, notifying users of the malicious activity of those accounts.
To protect yourself, you can:
always double check before clicking on a link, especially if this links take you away from steemit.com.
verify the reputation of people writing comments on your posts. A user with a low reputation shoud trigger you attention.
Previous threat alerts
If you missed them, please find here the previous alerts I published:
Make the platform safer: spread the words, resteem this post to your friends!
Thanks for reading!
---
If you notice any new suspect activity like the one, drop a comment on this post or contact me on steem.chat
---

footer created with steemitboard - click any award to see my board of honor
Support me and my work to protect the Steemit platform.