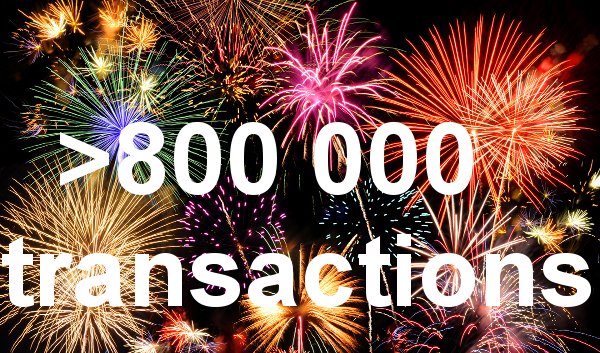 Yesterday, Steemit broke a new record with the number of daily transactions!
If you look at my latest daily stats, you will see a spectacular jump in the number of transactions: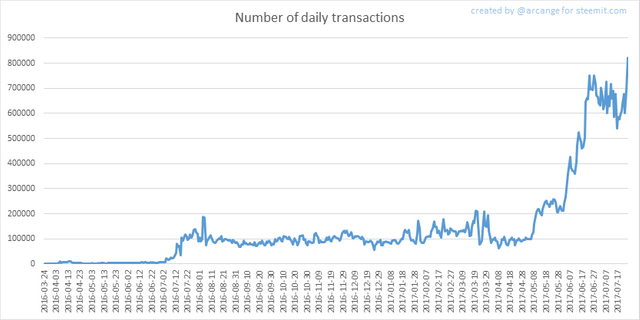 The exact number is 820274 transactions!
Active users record !
This is in correlation with another record reached yesterday for the number of active users: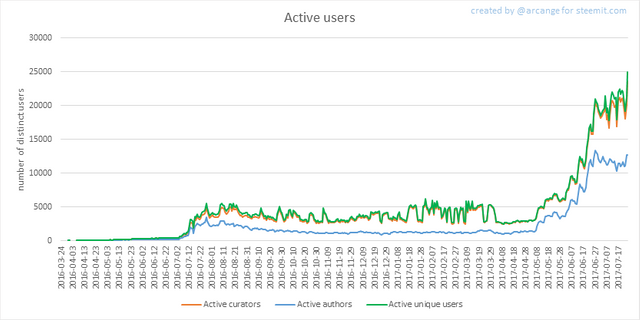 We were really close to the 25K with 24940 unique active users posting or voting on the platform.
Steemit is going to the moon
The growth of the platform has really been impressive last months and I guess we will break the one million transactions record really soon. I take the bets ...
Spread the news and Steem On!
---
Do you want to see all stats about steemit ... check my daily statistics.
---

footer created with steemitboard - click any award to see my board of honor
Support me and my work as a witness by voting for me here!

You Like this post, do not forget to
upvote
or
follow me
or
resteem