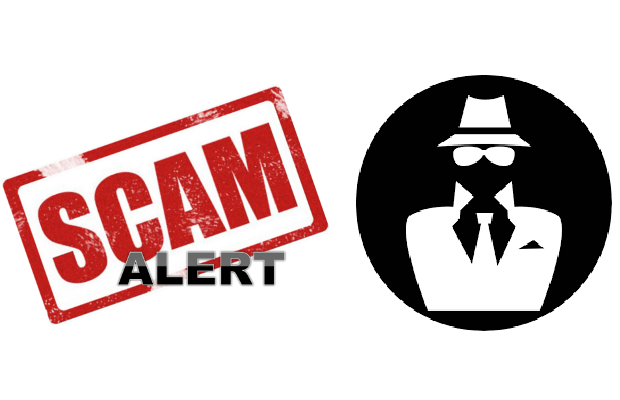 Beware of any suspect "resteem for money" proposal
I already warned you about several scam attempts (see bottom of this post for a list of them). Here is a new one.
Description
Account: @tripadvisor.com

@tripadvisor.com is spamming users with the following comments: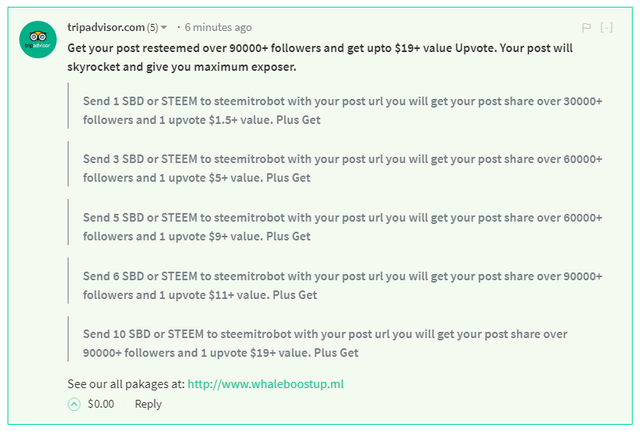 This is exactly the same comment sent by the similar scam account @buzzfeed.com.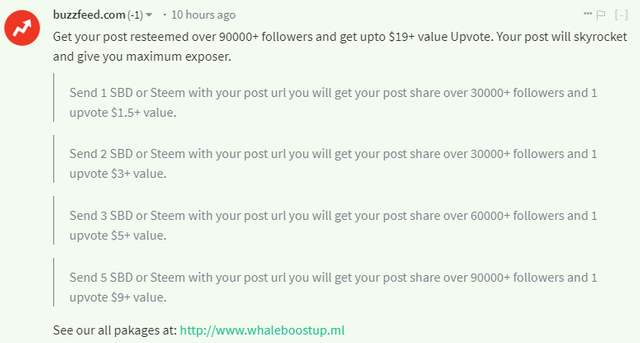 I already reported this accounts in my previous scam alert
Confirmed scam
As of now, @tripadvisor.com has already spammed users with 945 comments.
This accounts have negative reputation and not enough Steem Power to provide the promised return value with a vote.
On the mentioned website in the comments or memos (a simple webpage created with blogger), you will find this fallacious assertion:

None of these accounts have such an amount of Steem Power delegation.
Fortunately, no users have transferred money to this account.
Preventive action activated
The account @tripadvisor.com has been put on the black list of my Warning-Bot and it will issue warnings with a link to this post, notifying users of the malicious activity of @tripadvisor.com
Previous threat alerts
If you missed them, please find here the previous alerts I published:
Thanks for reading!
Spread this information and resteem this post
---
If you notice any new suspect activity like the one described above, drop a comment on this post, contact me on steemit.chat or via Telegram (@The_Arcange)
---

footer created with steemitboard - click any award to see my board of honor
Support me and my work as a witness by voting for me here!

You can read my latest witness report here