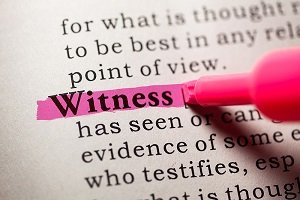 ---
Hello dear Steemians!
I am pleased to announce my intent to be an active witness for the Steem network
Two months ago, I joined Steemit and since then have spent much of my time exploring all aspects of it (technical, society, community, ...) I soon decided being more than a spectator or simple writer. I wanted to involve myself in building and make this community stronger, sharing positive values.
I have important background knowledge of project management, software development in different programing languages, infrastructure management (sysadmin, dbadmin, ... ) for over 25 years. Therefore, I try to use and share my knowledge and experience to help the community
Things I've done so far on Steemit
I open-sourced Steem.NET, a .NET API library for Microsoft .NET VB and C# developpers
I created SteemSQL, A public SQL database with all blockchain data
I did my best to help the French speaking community to develop by supporting French writers
I focused on curating high quality posts
I have been active on several channels on steemit.chat
I tried to inspire positive attitude in my posts and comments.
What's next?
More to come about SteemSQL, stay tuned.
I will continue to support emergence of people speaking other languages than English
As soon as those project are on the track, I will post on diverse topics I love like philosophy, science, society, travel, ...
I'm definitely a Steemit addict and plan stay being involved and helpful, both on Steemit and Steemit.chat
I will continue to curate posts with high quality content, share my thoughts, and reinforces links with and between our community members
My witness infrastructure
I set up two separate servers:
a private witness node
a public seed node at seed.arcange.eu:2001
Nodes are running on Xeon E5-1650v2 3.5Ghz 6 cores with 64 GB RAM
Servers are in a EU datacenter with high bandwidth and 24x7 availability.
My goal is to provide a reliable witness with as little downtime as possible. As soon as I get enough witness support (i.e. votes from you), I will scale up the infrastructure to different datacenters spread over the world, adding backup nodes to provide HA and DR.
Please vote for me as a witness:
using your cli_wallet
vote_for_witness [YOURACCOUNT] arcange true true
On Steemit website
You can vote directly from Steemit by going here https://steemit.com/~witnesses
Go to the bottom of the page and do the following


Thank you for your support!
---
Image from my CanStock account
You like this post, do not forget to

upvote or follow me or resteem