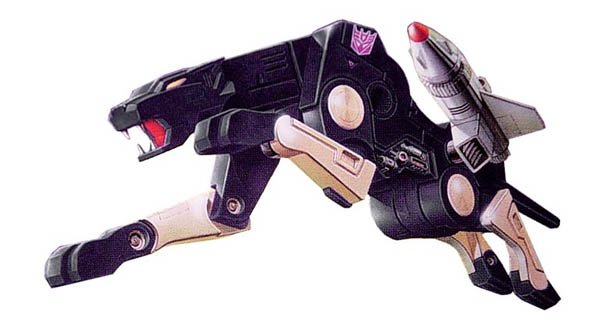 Photo credit.
Note that I wrote this while quite frustrated.
The Bot.
     As you might know, I am the creator of @cheetah bot. I created this bot because I, personally, was sick of seeing articles completely plagiarized and posted to our website. I have no divine authority, no permission, and no permit to have this bot issue replies; but in its form, it is no different than any other bot that people have made like @wang -- it sees a post, and it occasionally issues a reply.
There is nothing stopping me from doing this on this platform, as there is nothing truly stopping other bots, and that may be a bad thing.
---
The Articles.
     Cheetah has commented on hundreds of articles. In the time it took me to write this blog, he has made about 20 comments.
     Most of the posts cheetah comments on are completely ripped from their source, and in most cases the source is not even given, or if it is, it is usually edited in after cheetah responds. These posters do this with dollar signs in their eyes, as previously, this copied content has hit the front page and earned thousands, being upvoted by whales. (Possibly accidentally, as it is still quite hard to detect plagiarism).
     In some cases, these articles are even previous steemit posts from other users (examples [one], [two]).
     Granted, there are some mistags, double comments, and other issues. I have been actively monitoring my bot all week long and am aware of it. If there was version control for cheetah bot updates, I might need to use a long instead of an int. It is still not perfect.
---
The Issues.
     As you may already know, @cheetah bot is not free. I pay for it. I am not only talking about only the server running it, nor the week of labour I have already put into it, I am talking about search APIs. Fortunately, I have claimed a bounty, and received some generous support from a user. (not sure if they want to be mentioned, but you know who you are!) So that is not an issue yet.
However, there are still issues with cheetah in it's current form.
Authors with previous blogs who join the site (some of which react aggressively).

Until they are whitelisted, at least.

Comments on cheetah posts have continuously been hostile.

Note I have recently reduced the message, again. I encourage further feedback on the message.

Personal abuse and attacks at me, not just indirectly through the bot. I will avoid examples as I do not want to brigade.
Anti-cheetah bot, bots.

You may notice there is currently a bot running rampant with massive text walls, this user is trying to destroy our site. This user is also auto down-voting cheetah responses. Cheetah does not have enough power to upvote himself with enough weight to avoid this in many cases.

Cheetah bot often gets down-voted and hidden by the plagiarist.
---
If we don't do something about this NOW, the future of Steemit will be compromised.
     The website will continue to be overrun with copy-pasta, unoriginal or plagiarized content, and even straight up identity theft (See these three examples, which @cheetah is helping to catch: [one], [two] [three])
     As it stands, I am close to hitting Control-C on cheetah bot, returning the bounty & donation, and sticking to posting my photo blogs. I am sick of the above issues, I am sick with the content flooding steemit, and have very little incentive to continue content curation if steemit continues to degrade this way. Four-post reward change in the upcoming hardfork will not help much, I fear. I am not the only one tempted to give up on curation, @neoxian is also fed-up, I encourage you to read why here.
     I fear the community no longer cares. the #doyourpart tag is still empty, spam floods in. And people are fine with it, and unhappy with @cheetah.
     I think the developers need to take serious action, and this needs attention. Cheetah bot is not a solution, it is a band-aid. We need to figure out a better way to stop this from happening in the first place. Please write your thoughts below. Link me your or others' articles on this topic as well. I want to see what the community has to say on this issue.
---
---
Further reading (other people's fantastic articles, not my own):
On permission:
https://steemit.com/photos/@thecryptofiend/posting-photos-and-art-without-permission-is-not-ok
On verifying yourself:
https://steemit.com/newcomers/@acidyo/what-verifying-your-account-in-introduceyourself-means-and-what-it-doesn-t-necessarily-have-to-mean