Tired of looking up an emoji symbol on other websites? Let's save time, shall we?
I've developed a handy Chrome extension called "SteemIt Smile!". It allows you to insert an emoji to comments in an incredibly simple way.
After installation, you'll have a small smiley icon near the SteemIt editor which opens a fully-functioning emoji picker like this: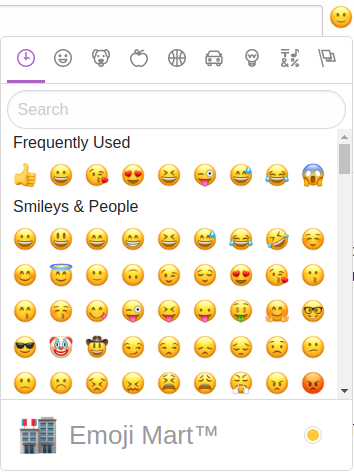 How to use it?
Go to https://chrome.google.com/webstore/detail/steemit-smile/nhfmbhehpbnbkekglbgijfkegcpeegmo?hl=en
Click "+ Add to Chrome"
Reload SteemIt page
Open a comment editor and give it some time to load the icon file (for the second time, Chrome will get the file from cache)
Enjoy your personal Emoji Picker