As most of you are aware by now, Steemit was down for hours due to somebody powering down to negative - why that's even possible I don't know. Steemit came around saying your funds are safe, which for the most part is true - I've checked my wallet and the funds are still there. However, those who are transacting during this time like buying votes from bid bots might have been affected.
I certainly have.
I bought bids on the following bots: @upmewhale, and @promobot for the following amount in Steem: 25, and 30 respectively for this post: https://steemit.com/dailytravelphoto/@adonisabril/25picturesthatwillinspireyoutovisitthecaliforniacoast-ju7nj6voca
I used @yabapmatt's tool SteembotTracker to make the bids. You can see the screenshots of the transfers to the bot accounts below.


Promobot

UpMeWhale
Here's the screenshot of the article's votes: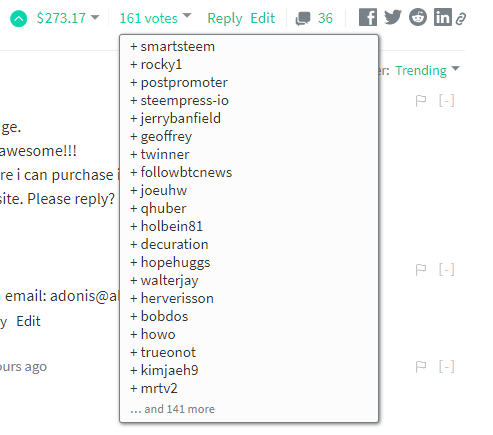 You can see the involved bots(party) hasn't voted and you can see some others like @smartsteem have sucessfully voted. I sent the bids around the same time Steemit went down so I would attribute this as the cause of the issue. I have already sent (via transfers and comments) the notification to the bots mentioned and have not received any response (yet) so that's why I'm writing this post.
For those you made bids around the time before Steemit went down, check your wallet and all your transactions. You might have been affected.
So again @upmewhale, and @promobot - guys, please respond and address the issue. I don't know what's going on or how it's affected your bots but I think a refund is in order.
Thanks,
Adonis
----UPDATE----
REMOVED @UPME - refund issued :)