The atmosphere at the goat curry restaurant during the day
Assalamunalaikum warahmatullahi wabarakatu
These friends are all my daily work
I have been working in a goat curry restaurant for three years, more lonely customers have become the thing that always happens in our place, this place located in the Lhokseumawe cunda is very well known among the people of North Aceh and Bireun because our restaurant has grown since last 2016 until now.
Restaurants that are open every day starting at 8 to 3 pm sometimes only until 1 o'clock we are open because the stock of goat curry that we sell is sold out when visitors buy it.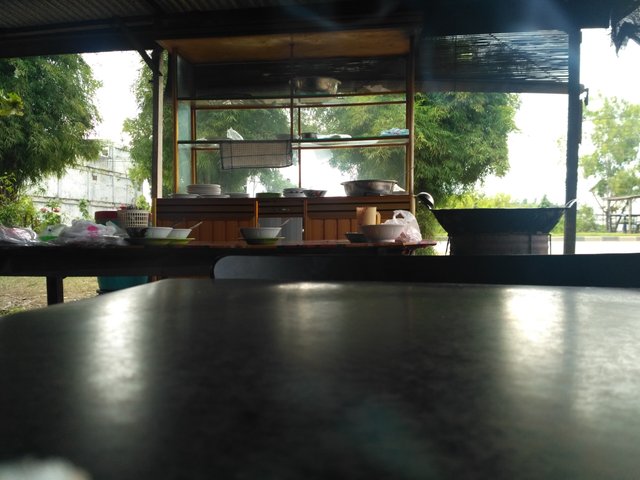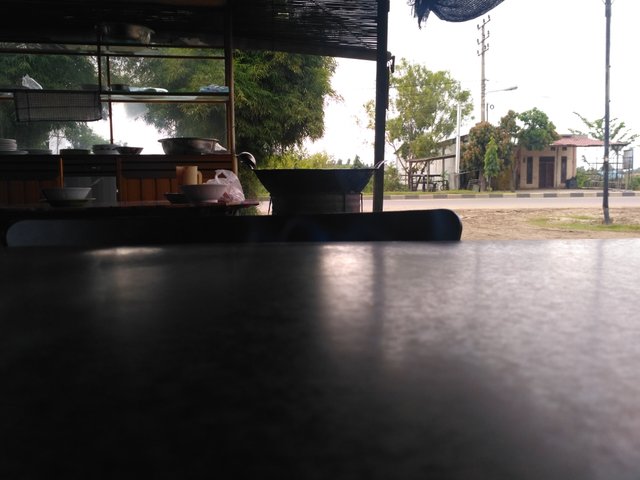 But when the rainy season comes, this is how our restaurant's atmosphere is deserted because the rain falls from morning to evening, making our subscriptions a little lazy to get out of their homes, but there are also buyers who are soaked just to taste the delicious goat curry we sell.
Every day our restaurant spends 3 to 5 goats if weighing in kilograms of about 30 to 50 kilograms per day, the goats we make curry are female goats why we choose female goats because female goats are tender and ripen quickly when cooked.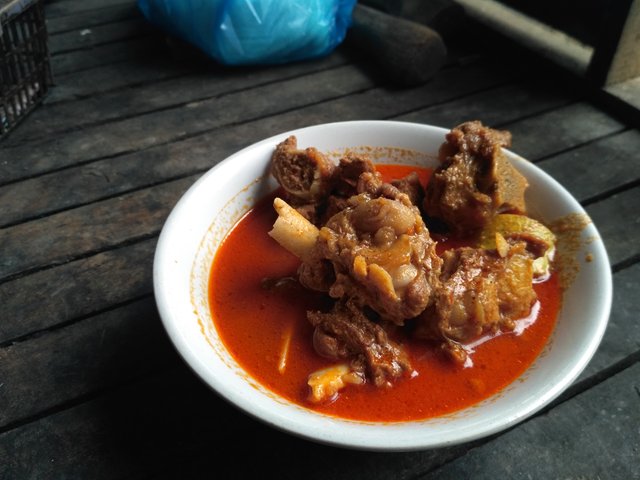 The price of the goat curry that our restaurant sells is very affordable, only Rp. 25 thousand per portion, complete with cucumber juice, but you can also buy goat curry, which is based on your heart, from 15 thousand to 100 thousand.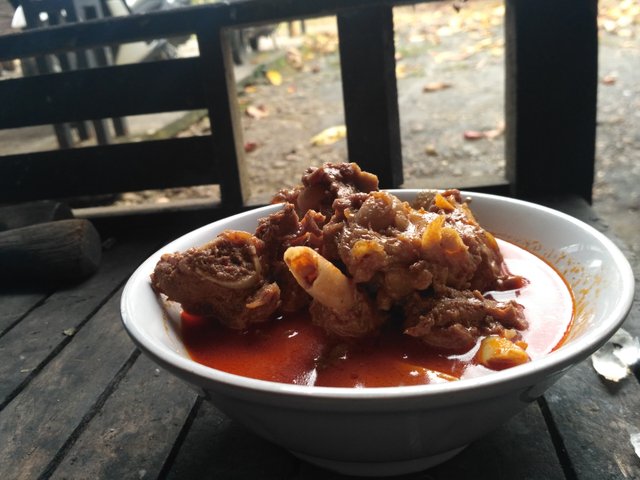 Well for friends who are around the city of Lhokseumawe and surrounding areas if you want to try our goat curry please come and visit our restaurant on the Jalan Medan-Banda Aceh, Meunasah Mee Cage of Lhokseumawe City, all of you are waiting and ready to serve you as well as possible.