My Friend is washing the motorbike
Good evening, all your best friends
This evening I want to post about my friend who is washing his motorbike to make it look clean and sleek.
Directly to my discussion, as a person who really loves his motorbike, of course he really wants to see the motorbike always clean, indeed this motorbike brand ninja r15 wants to be sold because he washed it to make it interesting.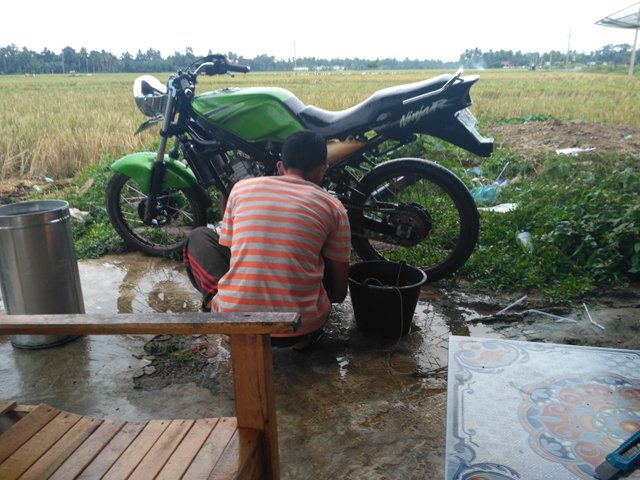 This 2006 motorbike wants to be sold at a price of only 7 million, the tax is still alive and complete, for the body in accordance with the photo posted on me, this is still good and smooth, friend.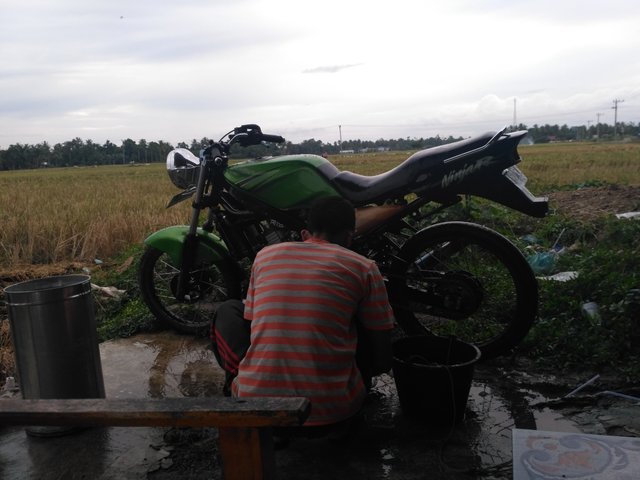 Maybe I want to share it with disteemit because I know steemit is not only about money but also about sharing with each other, even steemit is also used by some people to sell some business products for each user, for those who are steemit, all-purpose applications can be used as a place sale or place of purchase of other goods.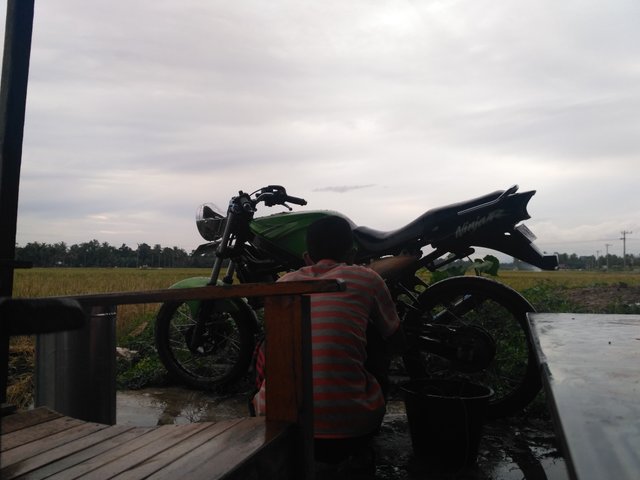 thank for sharing upvote friend