😉มีหลายกระทู้ที่ดี แต่เรามีเวลาน้อยมาก。So many good posts, so little time.😉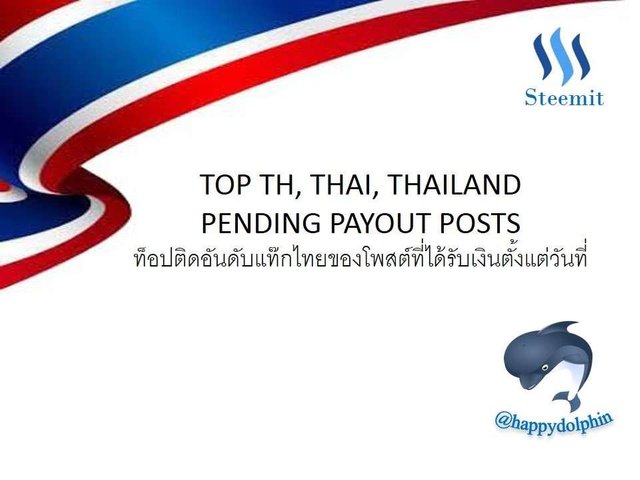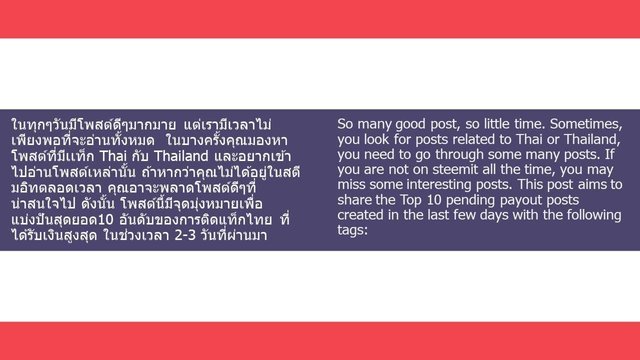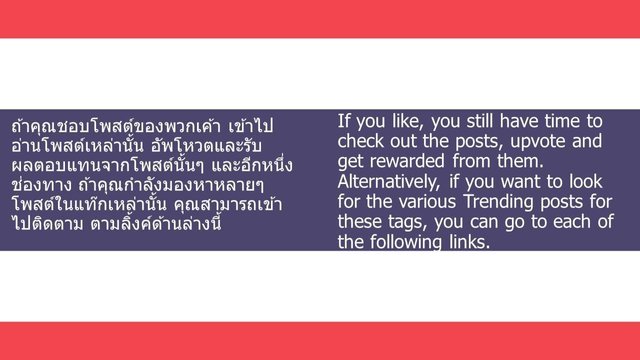 Source of data: steemsql.com extracted 2019-01-04T01:19:46.730
Note: Access to SteemSQL is currently provided at subscription fee of 10 SBD per month.
See this post from @arcange for more details: SteemSQL is moving to a monthly subscription model

Thai translation done with help of
@noopu
.
ดูก่อนหน้านี้

See previous
#statsonthai
😉มีหลายกระทู้ที่ดี แต่เรามีเวลาน้อยมาก。So many good posts, so little time.😉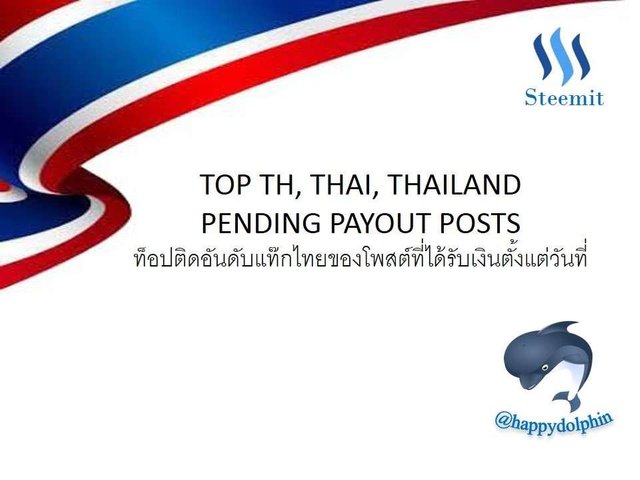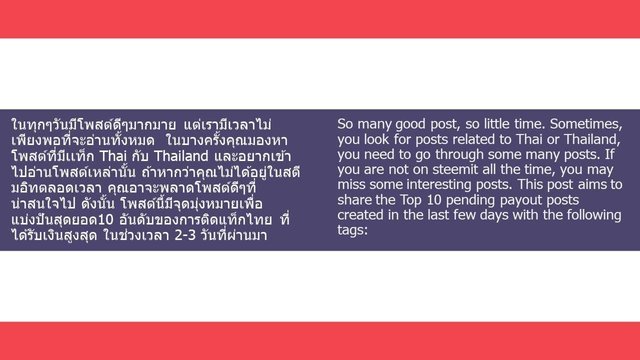 '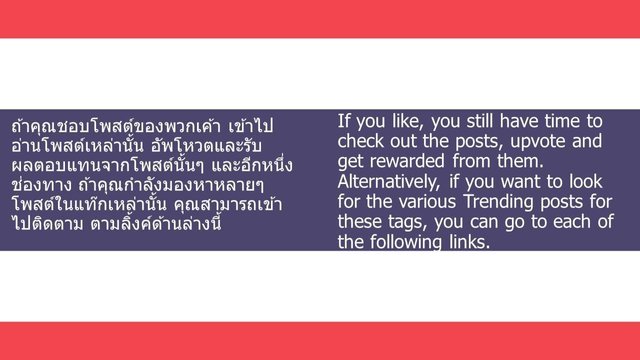 Author
Post Date
Pending Payout
Post
Tags
xxxxthai
Note: Access to SteemSQL is currently provided at subscription fee of 10 SBD per month.
See this post from @arcange for more details: SteemSQL is moving to a monthly subscription model

Thai translation done with help of
@noopu
.
ดูก่อนหน้านี้

See previous
#statsonthai