CHINA HAS JUST BUILT A 55KM BRIDGE TO HONG KONG
It is no doubt that China is one of the beautiful and developed countries of the world.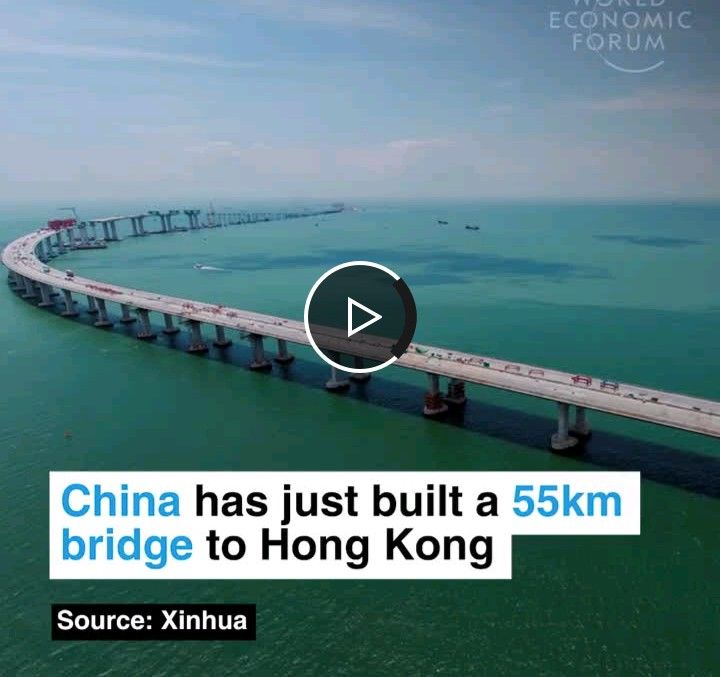 This is indeed the longest sea bridge I have seen as an Engineer!
I love challenging projects and this I must say is a mile stone and one to reckon with.
Information gathered states the bridge is 22.9km long spanning between supports end to end.
Imagine the income invested, materials, manpower, resources and time taken to develop this project. This is indeed a plus for the engineering world and tourist industry.
In a couple of weeks test would be carried out by engineers, designers and managers.
Meanwhile the use is being anticipated as well as the opening date.