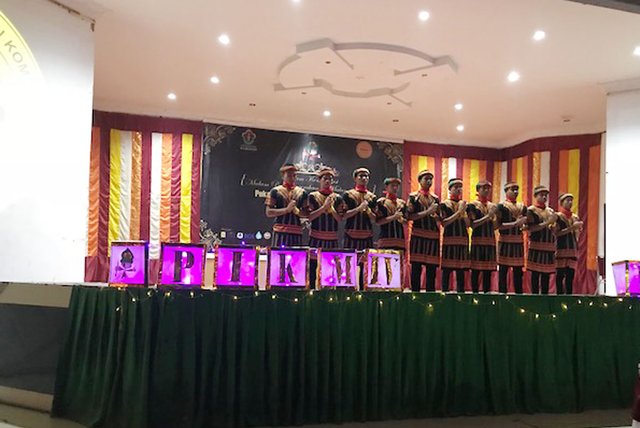 ---
Every year, students of the Communication Science Study Program at the University of Malikussaleh, Aceh, hold a Student Communication Science Week (PIKM). Various competitions were held for a week which honed creativity and encouraged student motivation not only for Communication Science students but also for other students. Not only for Unimal students, but also for other university students because there are also competitions held for the public.
Every year since the first PIKM, I am always asked to be a judge. Sometimes, I become a judge in several race numbers such as writing short stories, opinions, features, and poetry. I was asked to be a photography judge, but felt that I was not interested in that field (even though I liked photography), I refused to be a judge. Even this year, I only want to be a judge for short stories.
There were dozens of short stories coming in. Because the time given was only one day, I asked the committee to select several stages, especially to detect the authenticity of the work (plagiarism). Then short stories that have fundamental weaknesses such as writing and punctuation, can be assessed by the committee because there are also writers among them. Finally, I only rated the 10 best short stories.
Of the 10 works, I only found difficulties when determining the first and second champions. Both stories are equally strong from the side of storytelling. The story flows smoothly, the conflict is built naturally and the character is very strong. I chose the first champion because it contained a strong local culture.
---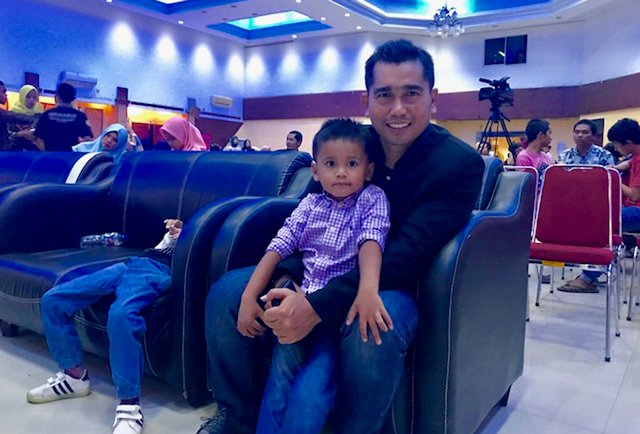 ---
The announcement of the winners of dozens of competitions was carried out in a creative event, usually called the Night of Communication. But later it was called Student Communication Science Week which was always held by the ACC Unimal Building, Lhokseumawe. This year's event took place in the same place, Friday, September 28, 2018, starting at 7:30 p.m.
As I imagined, the program stretched to two hours and this has become a tradition. Every year like that. The ceremonial event was very long because there were at least five people who made speeches, ranging from the committee chairman to the lecturers representing the chancellor. As a result, at 9:30 a new event begins.
Because there are art events such as dances and songs, many lecturers bring their children. I also read the whole army. Two daughters and two boys. They are often present and never finished. In fact, this time I did not have the chance to hand over trophies and prizes to the winners of the short story competition because, until 23.20 WIB, the announcement of the winner of the short story contest had not been made. Because tomorrow morning the children have to go to school, we decide to go home early.
The way students package each activity is still lacking. Weak timing, the appearance of one event with another event that is not neatly coordinated, a chaotic sound system, poor lighting, and so on. Every year, such weaknesses occur and are almost never corrected for several reasons, such as committees that always change every year and there is no evaluation. There are also weaknesses outside the capacity of students such as the quality of sound systems.
In fact, among the shows that night, there were some interesting and high-value shows. One of them is the saman dance performed by students who are members of the Gayo and Alas Student Association (Himaga).
However, the enthusiasm and creativity of students must be given appreciation. In between busy lectures, they struggle to hold big events for the student scale, with minimal funds (this is the complaint of students every year). This Communication Science Week is a place for them to learn to become good event organizers, in addition to being an opportunity to hone skills in various fields. When they build careers in the future, this event will always be the part they remember. It is not impossible, inspiration in the Scientific Week of Communication is the starting point for student careers in the future. []
---
---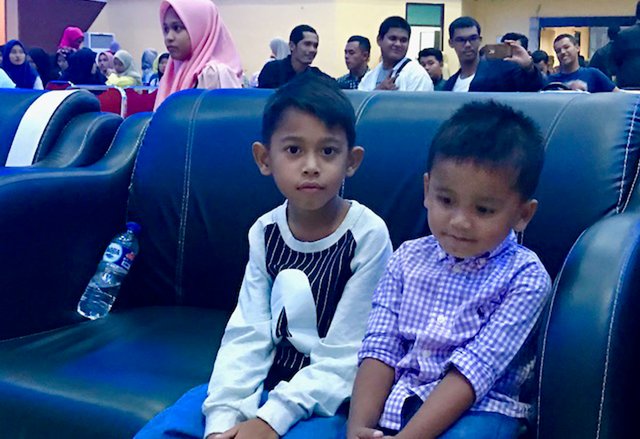 ---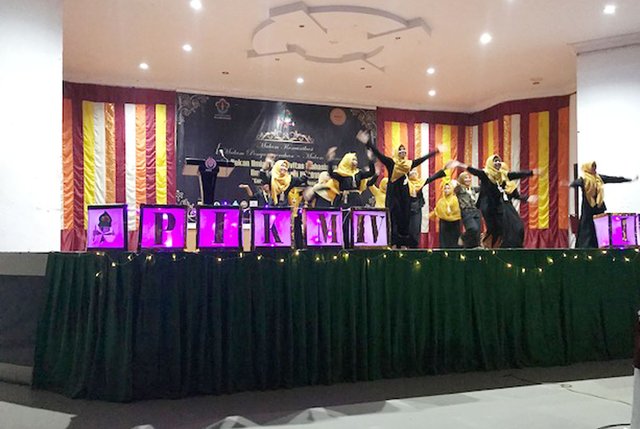 ---
Pekan Ilmiah Mahasiswa Komunikasi: Belajar Mengemas Acara
Setiap tahun, mahasiswa Program Studi Ilmu Komunikasi Universitas Malikussaleh, Aceh, menggelar Pekan ilmiah Komunikasi Mahasiswa (PIKM). Berbagai lomba digelar selama seminggu yang mengasah kreativitas dan mendorong motivasi mahasiswa tidak hanya bagi mahasiswa Ilmu Komunikasi, tapi juga bagi mahasiswa lain. Tidak hanya bagi mahasiswa Unimal, tetapi juga bagi mahasiswa universitas lain karena ada juga lomba yang digelar bagi umum.
Setiap tahun sejak PIKM pertama, saya selalu diminta menjadi juri. Terkadang, saya menjadi juri di beberapa nomor lomba seperti menulis cerpen, opini, feature, dan puisi. Pernah diminta menjadi juri fotografi, tetapi merasa tidak ekspert di bidang itu (meski menyukai fotografi), saya menolak. Tahun ini pun, saya hanya mau menjadi juri lomba cerpen.
Ada puluhan cerpen yang masuk. Karena waktu yang diberikan hanya satu hari, saya minta panitia menyeleksi beberapa tahap, terutama untuk mendeteksi keaslian karya (plagiasi). Kemudian cerpen-cerpen yang memiliki kelemahan mendasar seperti tata penulisan dan tanda baca, bisa dinilai panitia karena di antara mereka ada juga yang penulis. Akhirnya, saya hanya menilai 10 cerpen terbaik.
Dari 10 karya tersebut, saya hanya menemukan kesulitan ketika menentukan juara pertama dan kedua. Kedua cerpen tersebut sama kuatnya dari sisi penceritaan. Kisahnya mengalir dengan lancar, konflik dibangun secara alami dan karakter tokohnya sangat kuat. Saya memilih juara pertama karena mengandung budaya lokal yang kuat. Saya tidak tahu nama penulisnya karena tidak ada nama penulis di naskah untuk menjaga netralitas. Tapi, yang pasti penulisnya bukan mahasiswa Unimal.
---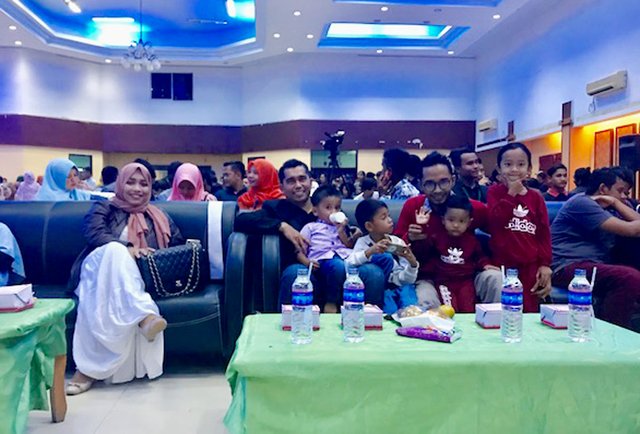 ---
Pengumuman pemenang belasan lomba tersebut dilaksana dalam sebuah acara kreatif, biasanya disebut Malam Komunikasi. Tapi belakangan dinamakan Pekan Ilmiah Komunikasi Mahasiswa yang selalu digelar Gedung ACC Unimal, Lhokseumawe. Acara tahun ini berlangsung di tempat sama, Jumat 28 September 2018, mulai pukul 19.30 WIB.
Seperti yang saya bayangkan, acara molor sampai dua jam dan ini sudah menjadi tradisi. Setiap tahun seperti itu. Acara seremonial sangat panjang karena setidaknya ada lima orang yang berpidato, mulai dari ketua panitia sampai dosen yang mewakili rektor. Alhasil, pukul 21.30 acara baru dimulai.
Karena ada acara seni seperti tarian dan lagu, banyak dosen membawa anak-anaknya. Saya juga membaca seluruh pasukan. Dua anak perempuan dan dua cowok. Mereka sudah sering hadir, dan tidak pernah sampai selesai. Bahkan, kali ini saya tidak sempat menyerahkan piala dan hadiah kepada pemenang lomba cerpen karena sampai pukul 23.20 WIB, pengumuman pemenang lomba cerpen belum dilakukan. Karena besok pagi anak-anak harus sekolah, kami memutuskan pulang lebih awal.
Cara mahasiswa mengemas setiap kegiatan memang masih banyak kekurangan. Pengaturan waktu yang lemah, penampilan antara satu even dengan even lain yang tidak terkordinasi dengan rapi, sound system yang kacau, tata lampu yang buruk, dan sebagainya. Setiap tahun, kelemahan seperti itu terjadi dan hampir tidak pernah diperbaiki karena beberapa sebab, seperti panitia yang selalu berganti setiap tahun dan tidak ada evaluasi. Ada juga kelemahan di luar kapasitas mahasiswa seperti kualitas sound system.
Padahal, di antara acara malam itu, ada beberapa yang menarik dan bernilai pertunjukan tinggi. Salah satunya, tarian saman yang dibawakan para mahasiswa yang tergabung dalam Himpunan Mahasiswa Gayo dan Alas (Himaga).
Namun, semangat dan kreativitas mahasiwa harus diberi apresiasi. Di antara kesibukan kuliah, mereka berjuang menggelar even besar untuk skala mahasiswa, dengan dana minim (ini keluhan mahasiswa setiap tahun). Pekan Ilmiah Komunikasi ini menjadi ajang mereka belajar menjadi event organizer yang baik, selain menjadi kesempatan untuk mengasah keterampilan di berbagai bidang. Ketika mereka membangun karier di masa depan, even ini akan selalu menjadi bagian yang mereka kenang. Bukan tak mungkin, inspirasi di Pekan Ilmiah Komunikasi menjadi titik tolak karier mahasiswa di masa mendatang.[]
---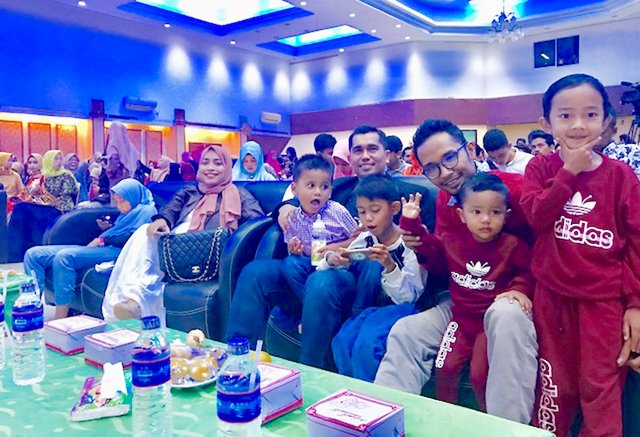 ---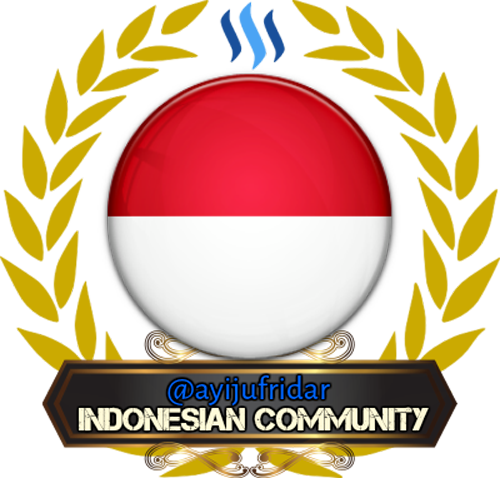 ---