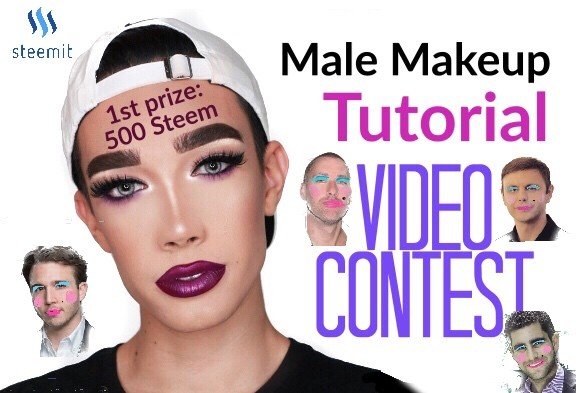 I'll get to the heart of this post:
First Prize: 500 Steem
Second Prize: 250 Steem
Third Prize: 125 Steem
HOW TO ENTER THIS VIDEO CONTEST AND RULES: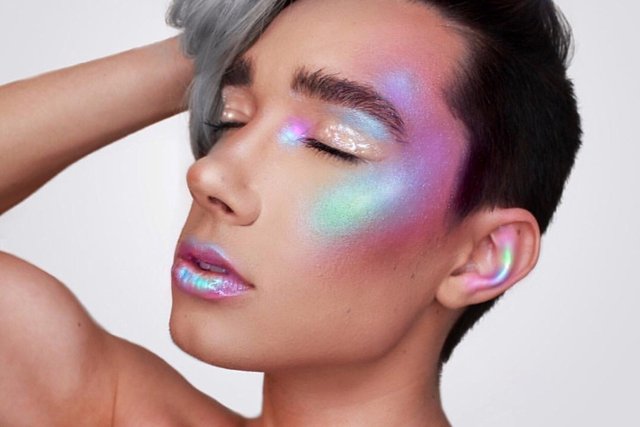 Image Source:
@jamescharles Instagram
Create a YouTube video makeup tutorial.
Submit your video link or post to the public channel, #StellasContests in Steemit Chat.
Make a Steemit post in order to announce your video entry. Put a link in your Steemit post to this one so people understand the rules, prizes, etc.
I'm the only judge and I'll choose the winners based on my subjective feelings. If you make me laugh hard, your chances of winning are good. So, what am I looking for? Absurdity, humor, or raw talent. If you're just insane, your chances look pretty good too. Novices are encouraged to enter. If you have no idea what you're doing, you could still win.
Deadline: October 31, 2016 midnight.
WHO CAN ENTER?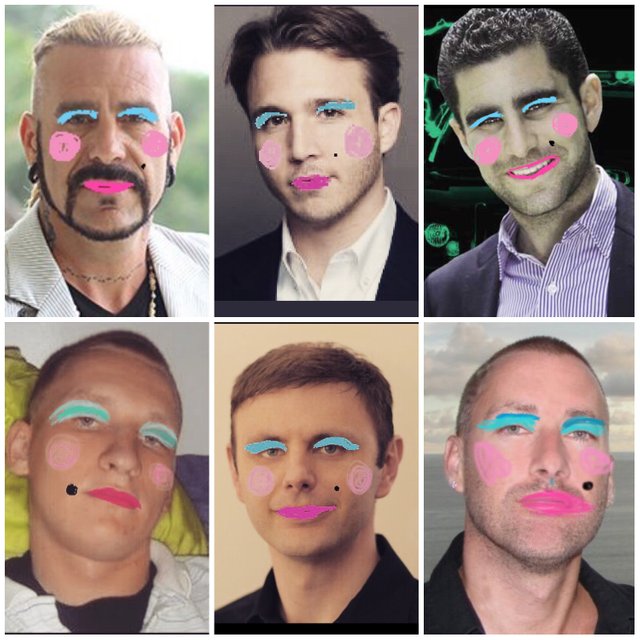 Image Source:
@stellabelle
This contest is only open to people who have not previously made a shitload of cash on Steemit from their makeup tutorial posts. Previous makeup tutorial big payout recipients are not eligible. You know who you are.

As the title says, Male, but if you're transgender or a woman who looks or feels like a man, then of course go for it. If you can make me laugh, you will have a good shot at winning. I have other contests planned for women in the future.....
Anyway, I want to laugh my brains out and I'm willing to pay for it.
The rewards for this contest are coming directly from me. There are several reasons I've decided it's time to have a male makeup tutorial video contest. First, I wanted to address all the whiny men on Steemit who complained that their rewards were low due to them not having boobs. Now is your chance, boys. Show us your creativity (and other stuff).
Another reason to have this contest: a few days ago, James Charles made history by becoming the first boy to have been selected to be a CoverGirl.
Read the NY Times article, Meet CoverGirl's New Cover Boy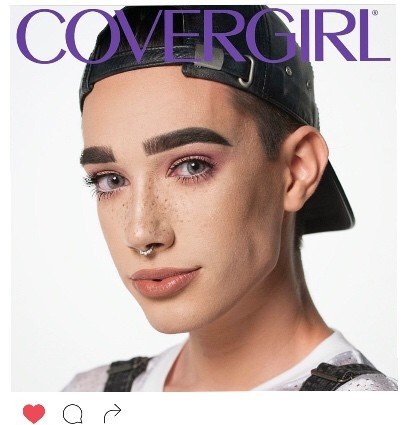 Image Source:
@jamescharles Instagram
INSPIRATION
Now you need to get inspired to create your video.
I guess @rolandp was ahead of the pop culture trend as he created the first ever Steemit Male Makeup Video Tutorial which resulted in over $10k on this platform. Actually, @roelandp is the MAIN inspiration for this contest.
Perhaps you were not here in the early days of Steemit when @guerrint and then @roelandp made their historic makeup video tutorials. @guerrint started the trend initially with her video, then @roelandp created a satire video of it.
Watch the master male makeup video tutorial by @roelandp himself to get ideas:

If you want to create a gorier look, just in time for Halloween, here's a tutorial for you from James Charles:

More inspiration: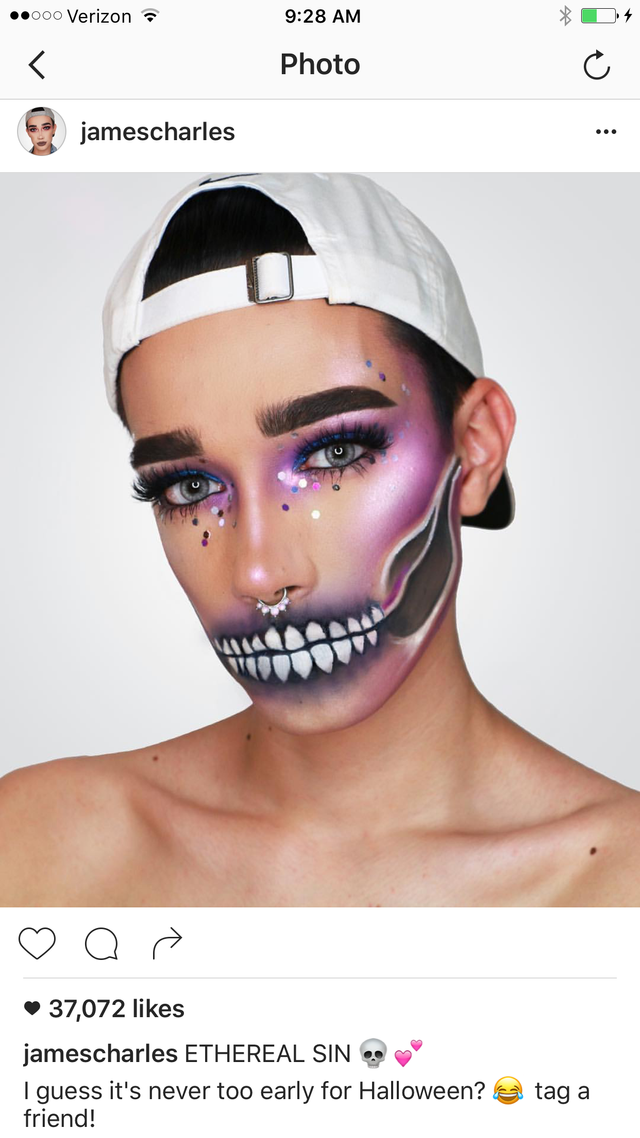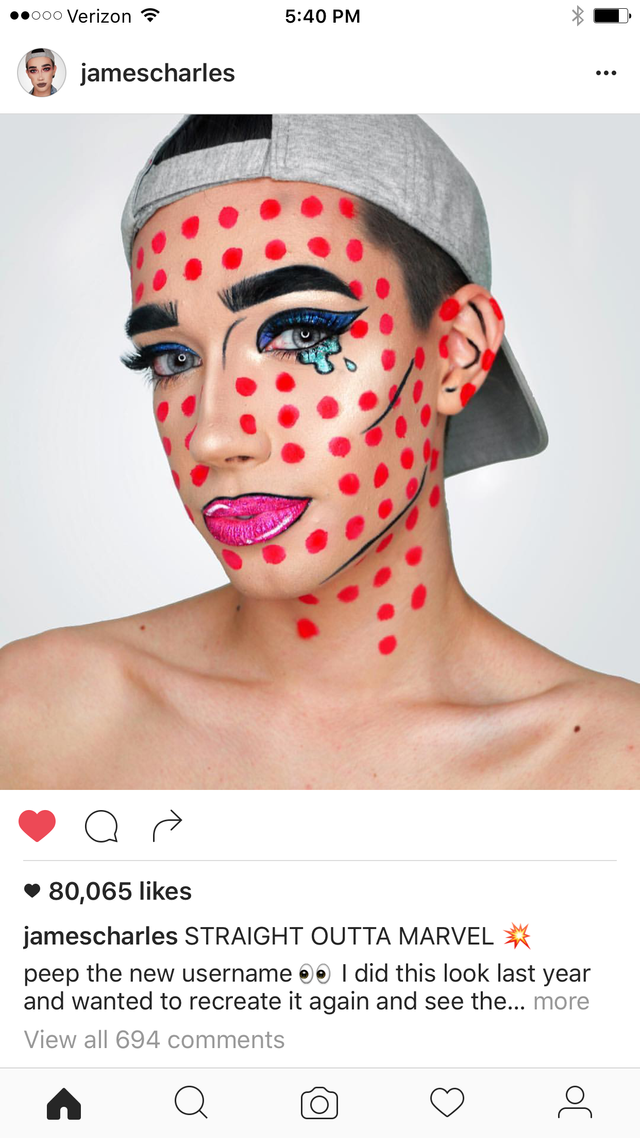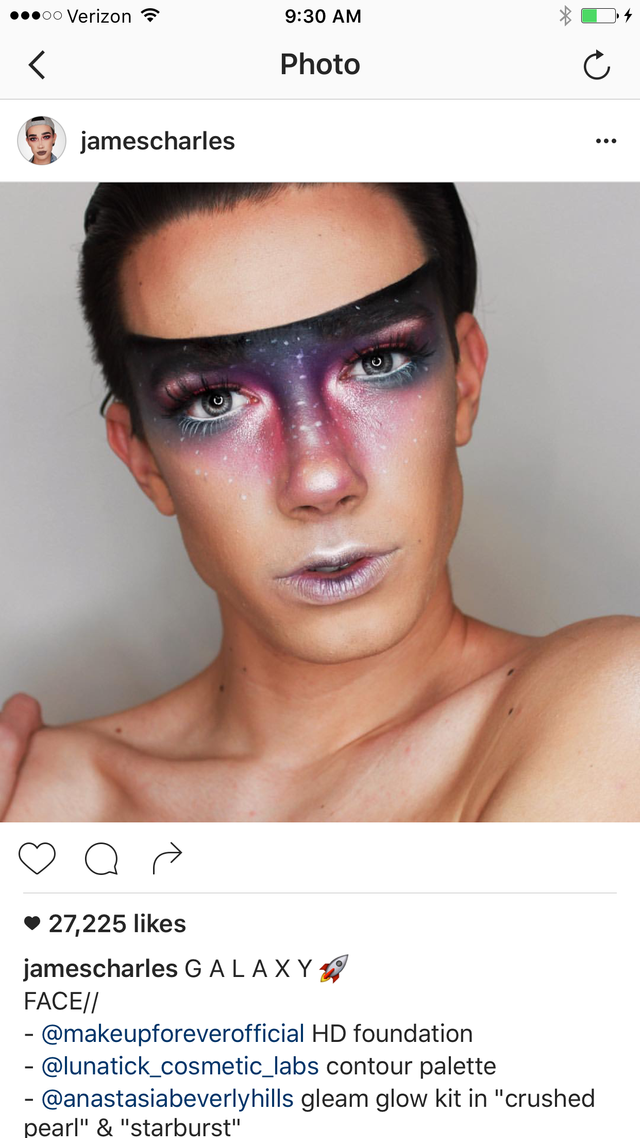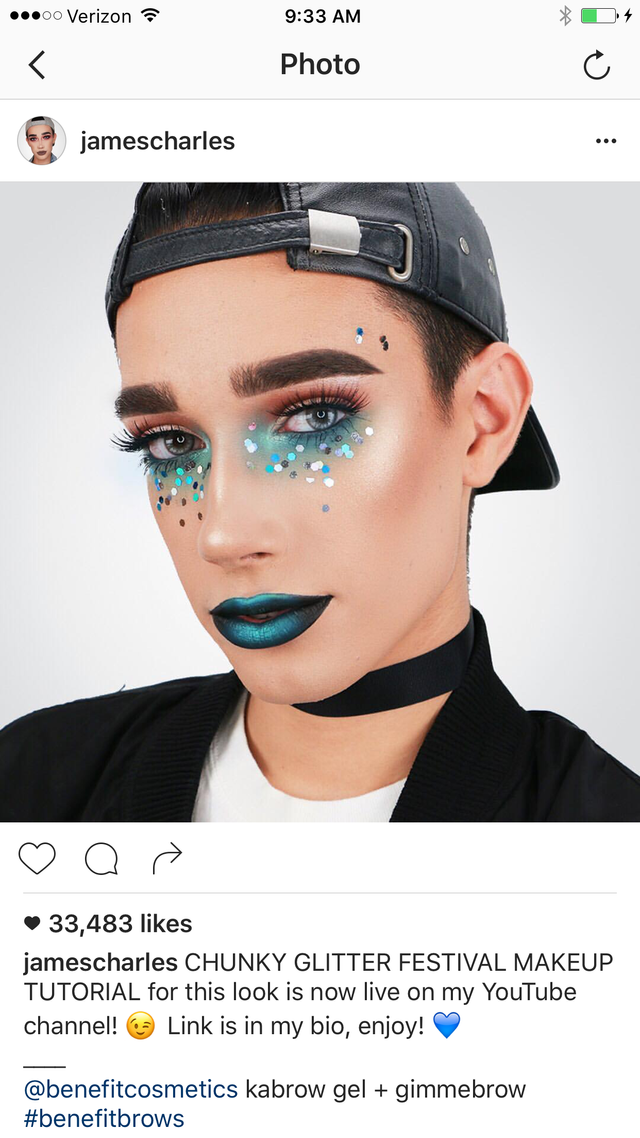 All above images source: @jamescharles Instagram
Ok boys, you have about two weeks. Make me laugh.
This video contest is in no way supported, endorsed or created by Steemit, Inc. It's a 100% Stellabelle production.