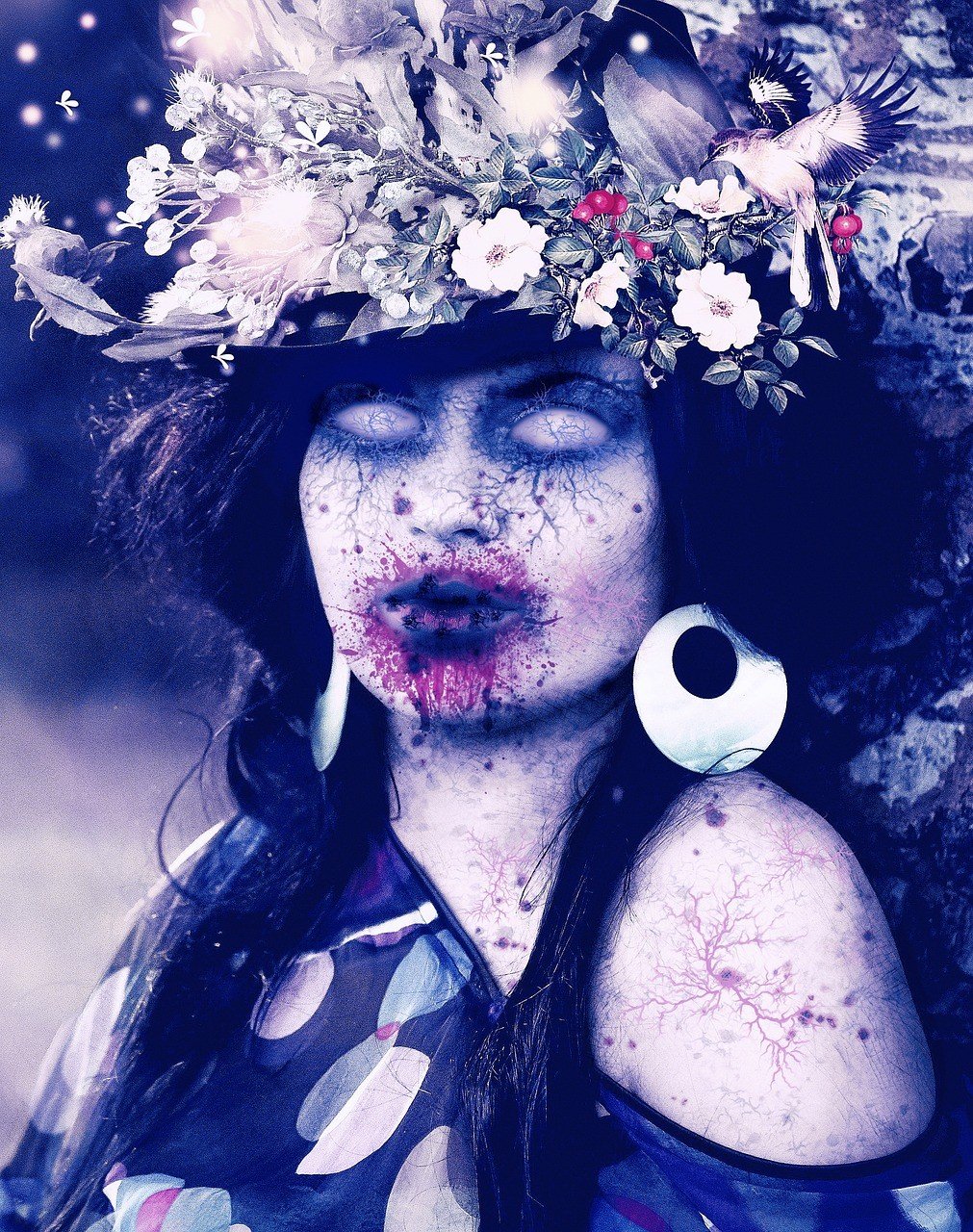 So, due to the low engagement for the Male Makeup Video Tutorial, the contest has morphed into a Halloween Makeup Video Tutorial Contest. Open to all submissions. Here's the general info:
First Prize Male And Female: 250 Steem
Second Prize Male And Female: 125 Steem
Third Prize Male and Female: 75 Steem
What To Do:
Create a YouTube video Halloween makeup tutorial and upload to YouTube.
Submit your video link or post to the public channel, #StellasContests in Steemit Chat.
Make a Steemit post in order to announce your video entry. Put a link in your Steemit post to this one so people understand the rules, prizes, etc.
I'm the only judge and I'll choose the winners based on my subjective feelings. If you make me laugh hard, your chances of winning are good. So, what am I looking for? Absurdity, humor, or raw talent. If you're just insane, your chances look pretty good too. Novices are encouraged to enter. If you have no idea what you're doing, you could still win.
Deadline: October 31, 2016 midnight.
Check out this post for updated info and current entries:
https://steemit.com/steemit-contest/@stellabelle/halloween-makeup-tutorial-video-entries-so-far-male-and-female-categories-community-feedback-needed#comments
So, far there has been only one entry!
Let's see what you will create.
If you want to learn how to be both creepy and insane, watch my makeup tutorial I made when my Steemit account got hacked: