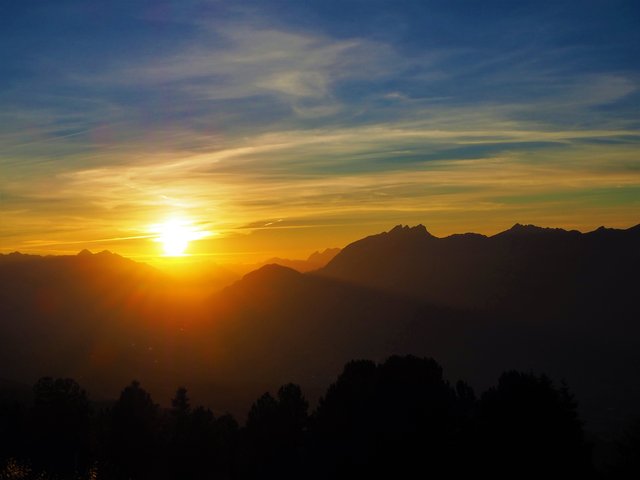 Wie Ihr ja durch den gestrigen "Spoiler Post" wisst, haben @dagmar-tirol und ich eine Sonnenuntergang-Wanderung gemacht. Eigentlich wollten wir zum Gipfelkreuz des Largotz gehen, und von dort das Schauspiel ansehen.
As you know from yesterday's "Spoiler Post", @dagmar-tirol and I made a sunset hike. Actually we wanted to go to the summit cross of Largotz and watch the spectacle from there.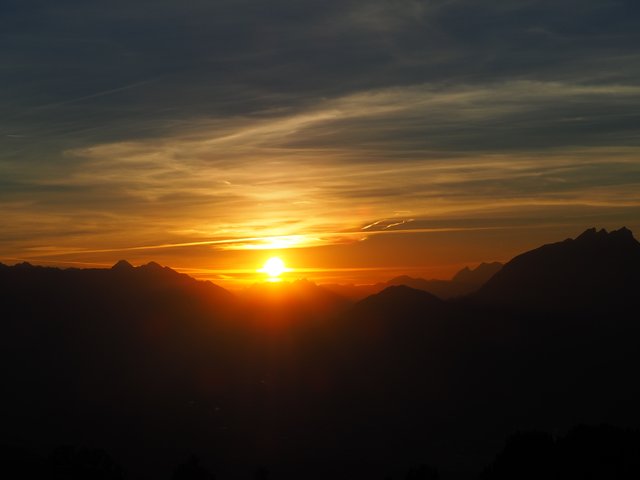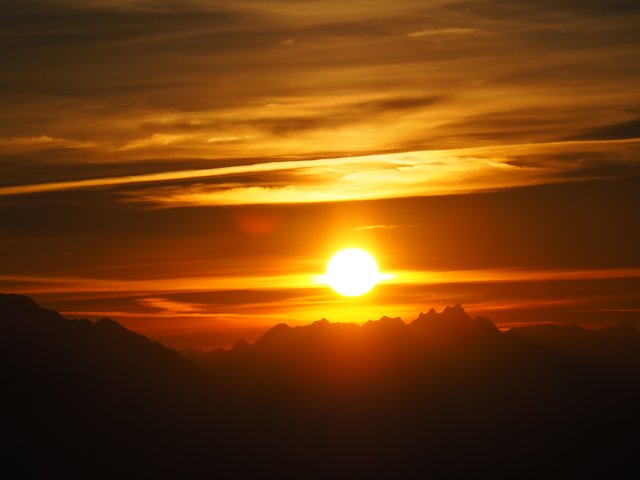 Aber wir sind nicht rechtzeitig von Zuhause weggekommen, da ich diese Woche noch etwas chaotische Arbeitszeiten habe. Somit haben wir beschlossen, dass wir nur bis zur Largotzalm gehen.
But we didn't get away from home in time because I still have some chaotic working hours this week. So we decided to go only to the Largotzalm.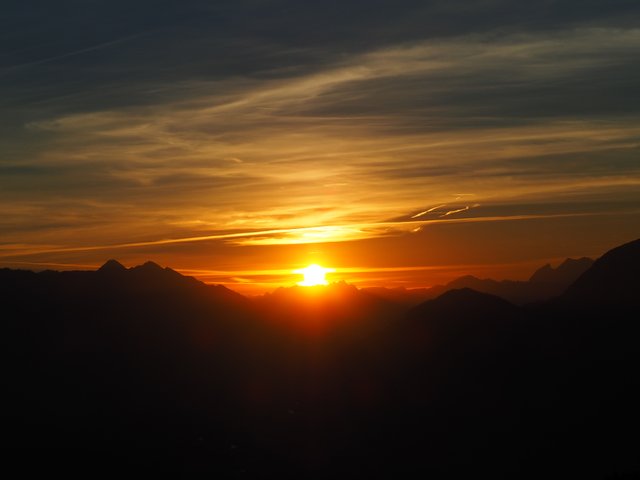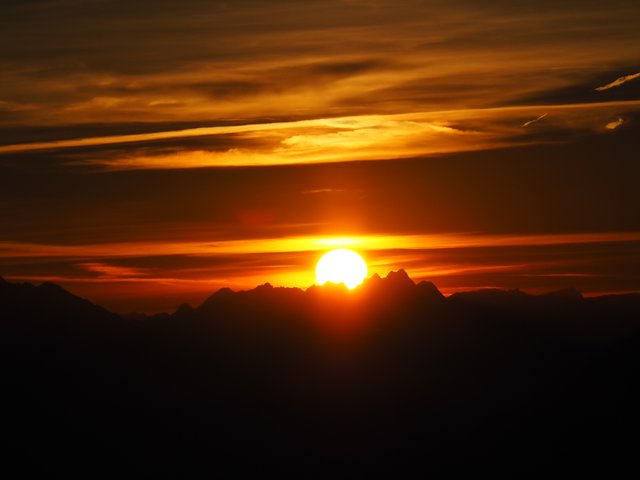 Dort angekommen, packten wir erstmal unser Jause aus und aßen eine Kleinigkeit, während wir dem Sonnenuntergang genossen.
Arrived there, we first unpacked our snack and ate a little while enjoying the sunset.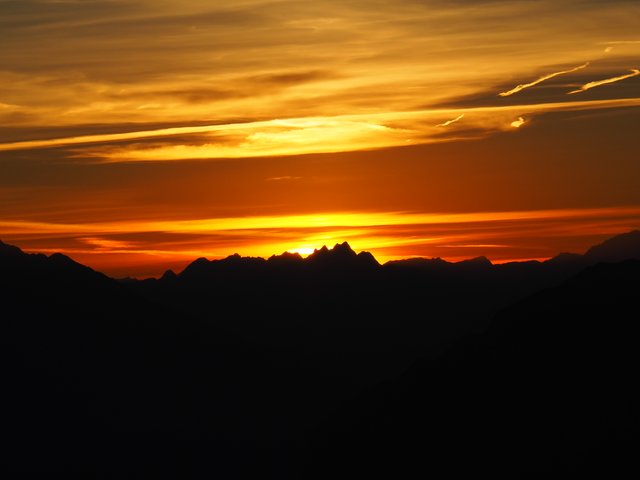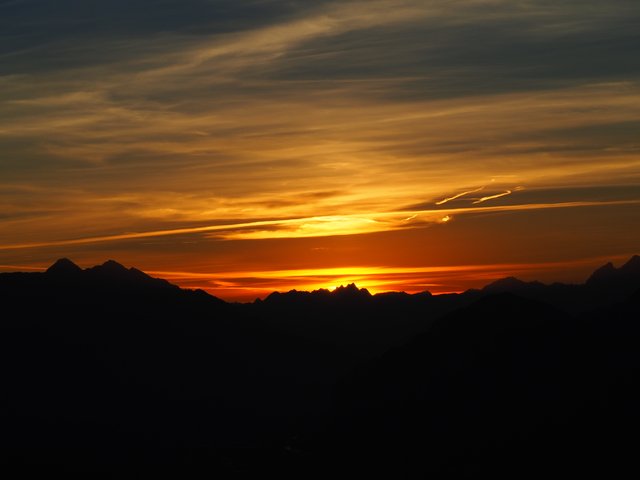 Die letzten 10 Minuten beim hinunter gehen, schaltete @dagmar-tirol die Taschenlampe vom Smartphone ein, da es sonst zu Dunkel wurde, und wir Heil Zuhause ankommen wollten.
The last 10 minutes while walking down, @dagmar-tirol switched on the torch of the smartphone, because otherwise it became too dark, and we wanted to arrive safely at home.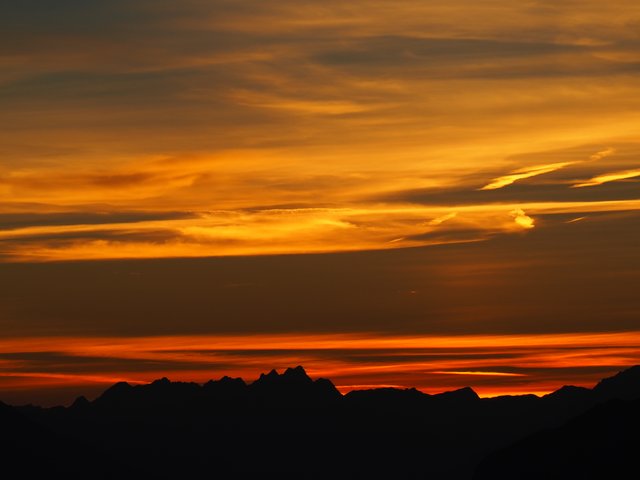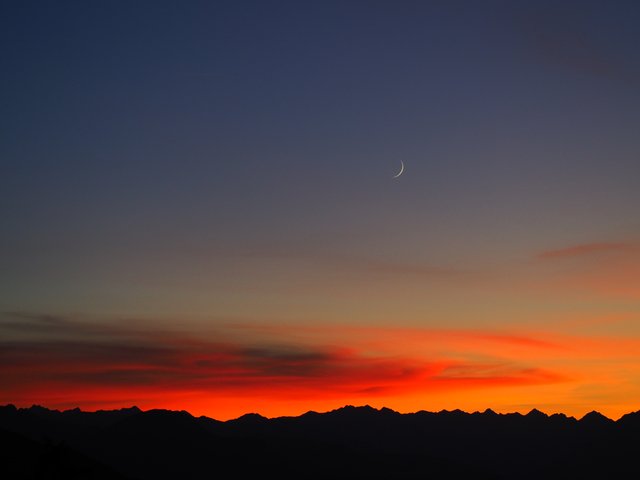 Es war ein phänomenaler Sonnenuntergang, den wir das nächste Mal vom Gipfel aus ansehen werden

Euer @tomhall

It was a phenomenal sunset, which we will watch the next time from the summit.
Your @tomhall